Beautiful Built-Ins: 6 Ways to Go Custom at Home
Built-ins are a Marnie Custom Homes signature. Almost every single house we build has some form of built-ins, from small nook shelving to elaborate bunk beds. Built-ins are not only a great way to add home value and capitalize on every inch of square footage, but they also add an instant custom, tailor-made look to your space. Below are 6 ways my team and I like to add built-ins into our clients' custom beach houses.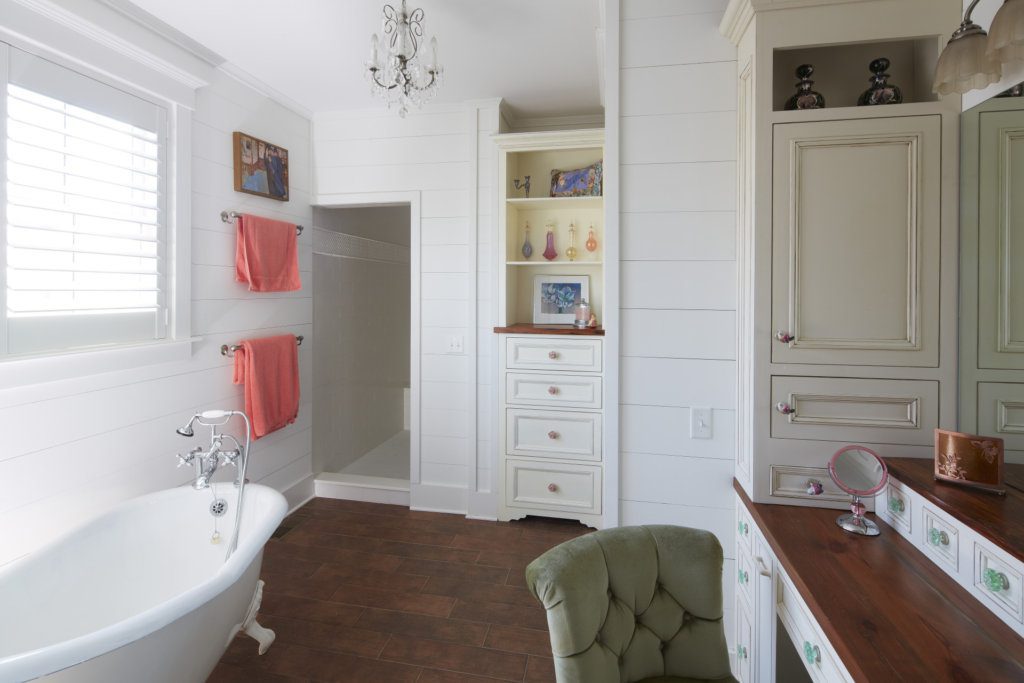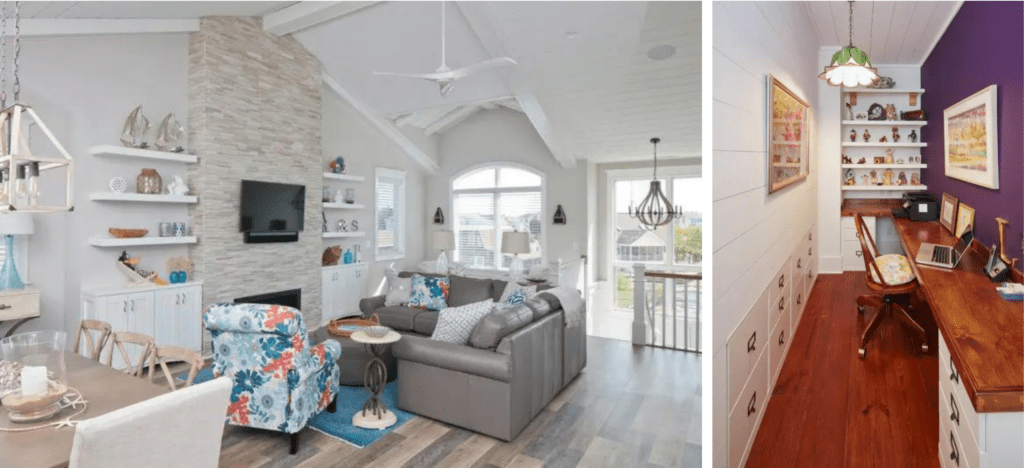 1. SHELVING + STORAGE
Shelving, cabinetry, and other storage are perhaps the first things that comes to mind when one thinks of built-ins, and for good reason. It's the most common type of built-in, and perhaps the most attainable. With the right tools, a little knowledge of building, and an ample amount of time, serious DIYers can add built-in shelves and cabinets to their homes themselves. One of the most popular places to add built-in shelving is around the TV or fireplace. But there are very few spaces in a home that couldn't benefit from more storage – bathrooms, bedrooms, and home offices are also great options.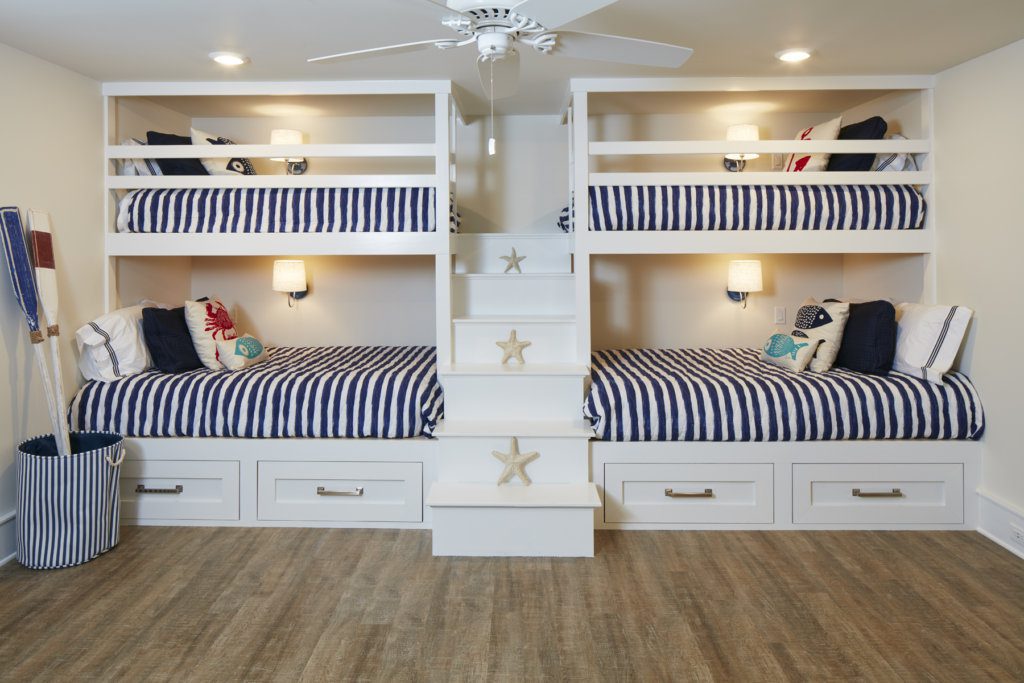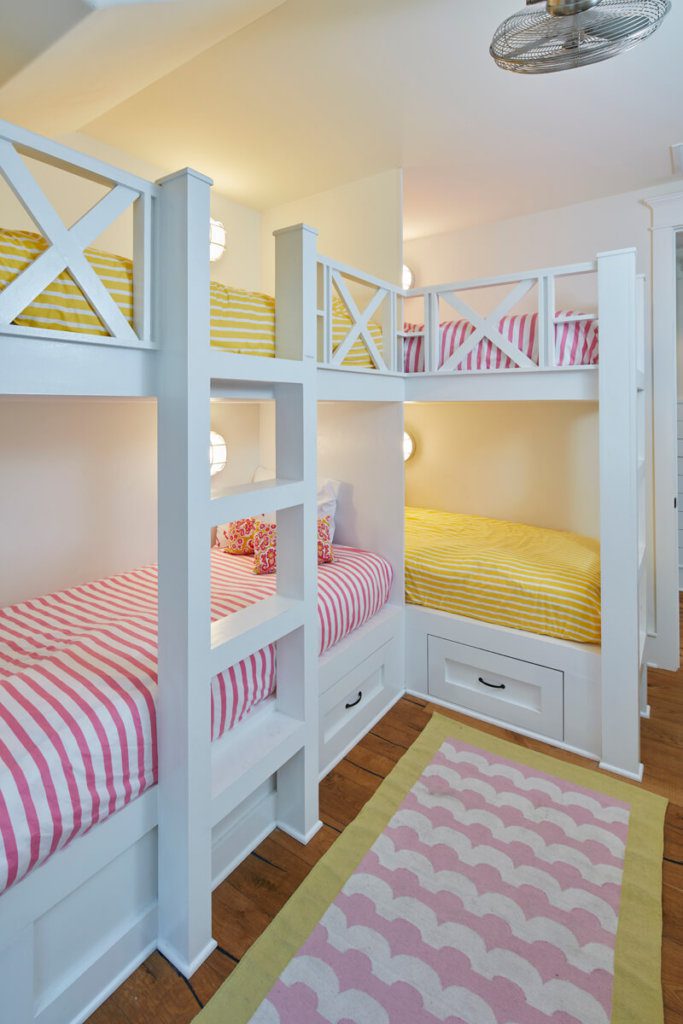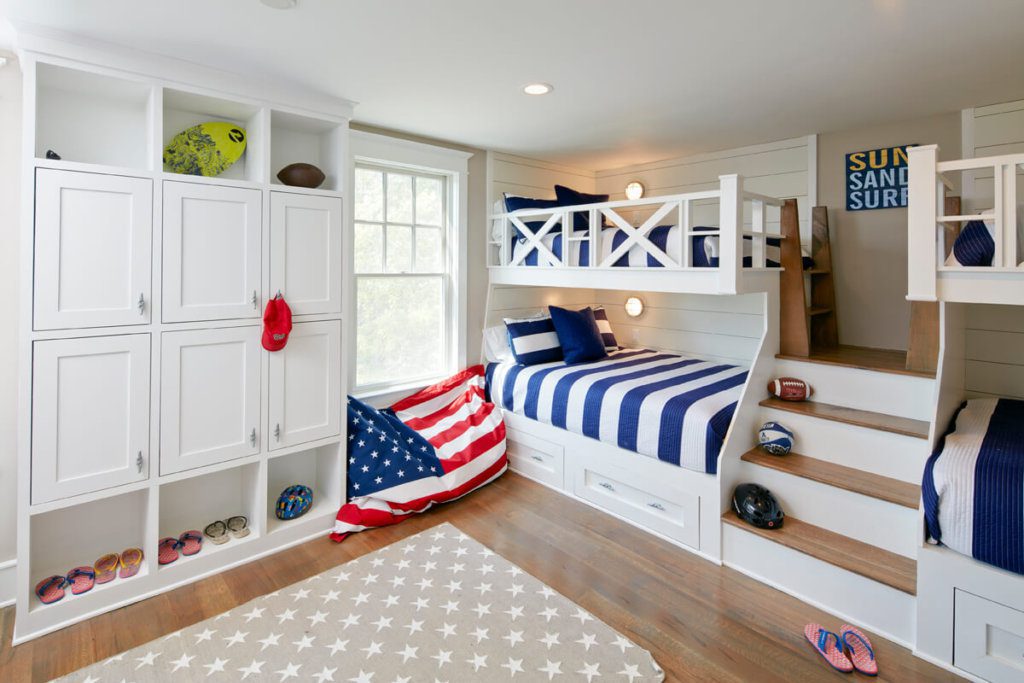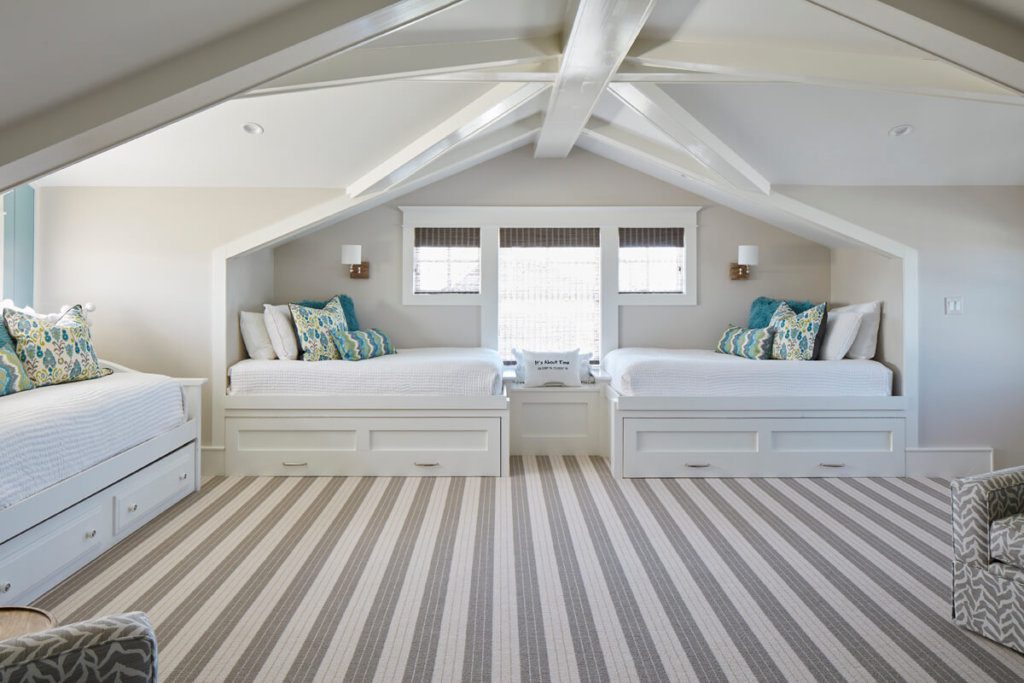 2. BUNKS + BEDS
Custom beds and bunk beds are quite possibly my favorite built-ins to put in clients' homes. The bed should always be the focal point of the bedroom, and with the clean, tailored look of built-ins, it always is. Built-in bunk beds are also not only beautiful to look at (so much better than the versions you can buy from big retailers), but they're also safer. With sturdy, built-in steps, rails, and lighting, there's no fear of falling getting in or out of bed (buh-bye, shaky ladders!). Storage is also another great benefit of built-in beds – with custom drawers stowed safely beneath, clean-up and seasonal storage is always easy and close-at-hand.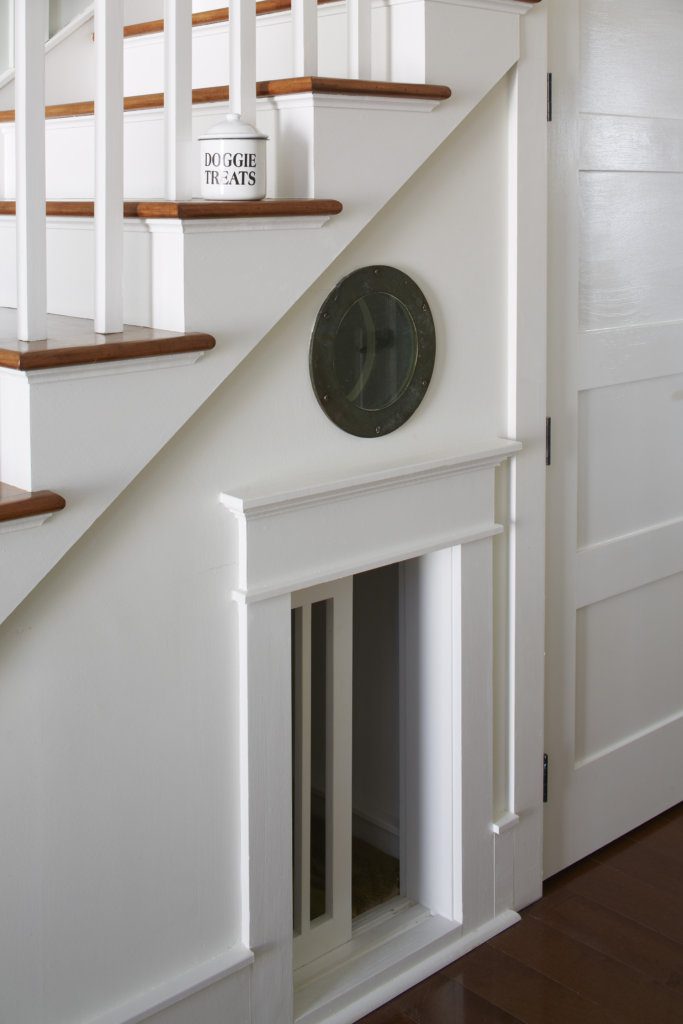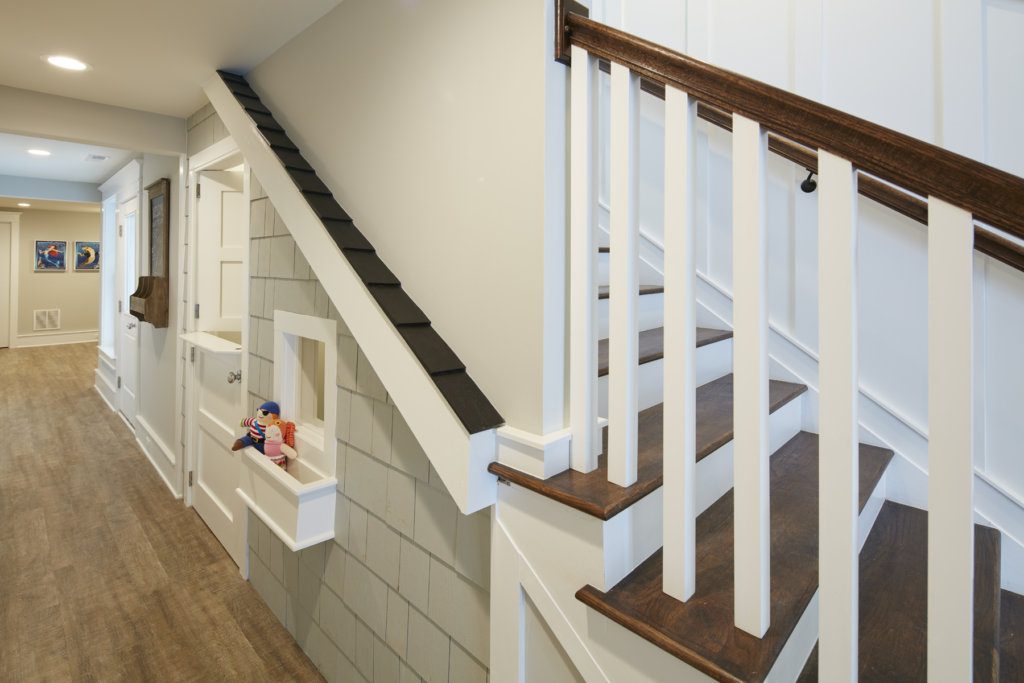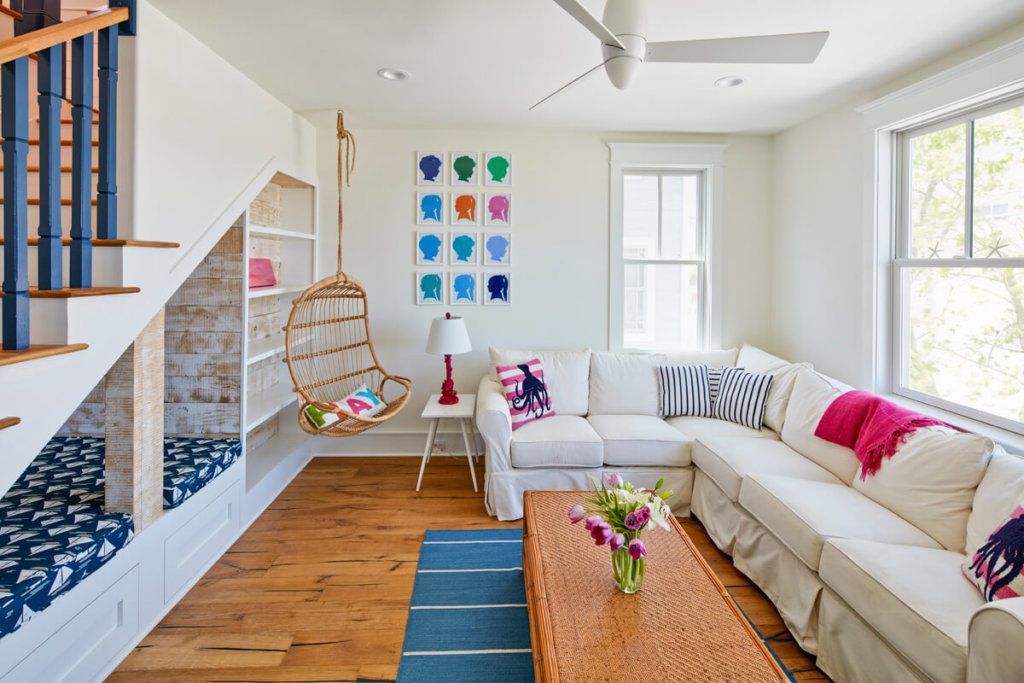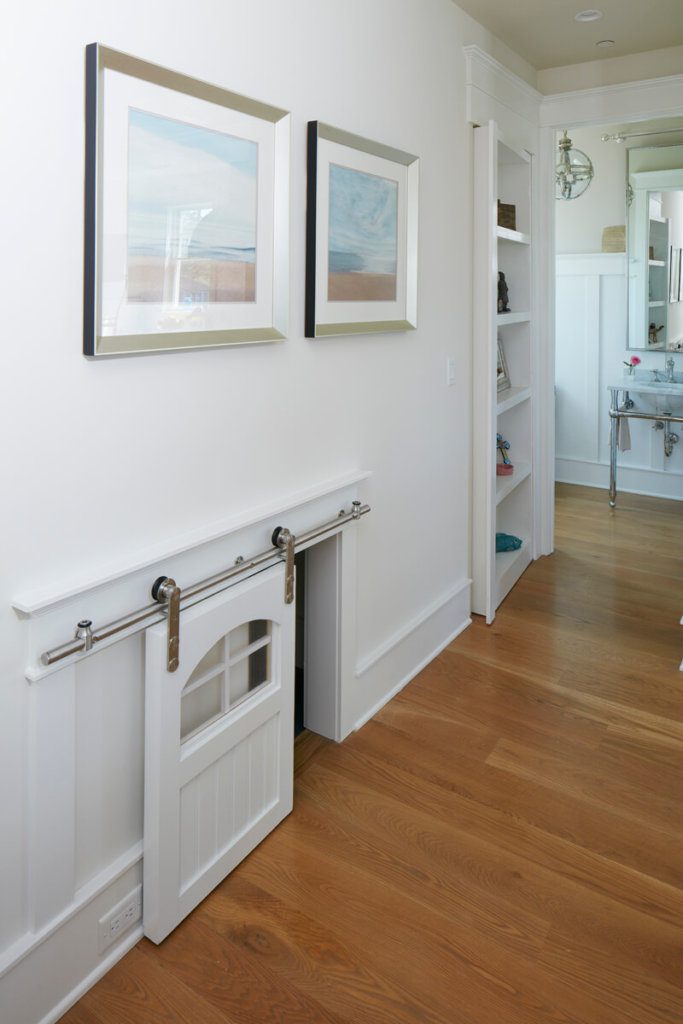 3. UNDER-STAIRS SPACES
That forgotten space underneath the stairs? It will soon become your family's favorite place in the house with a few creative built-in solutions. Think about what your household needs most, and then use this space to address that need. Build a private retreat for a beloved pet (or a place to hide a litter box or food and water bowls; create a magical space for kids (and their imaginations) to run wild; or carve out a little extra storage and a nook for cuddling up with loved ones. The possibilities are limited only by your imagination.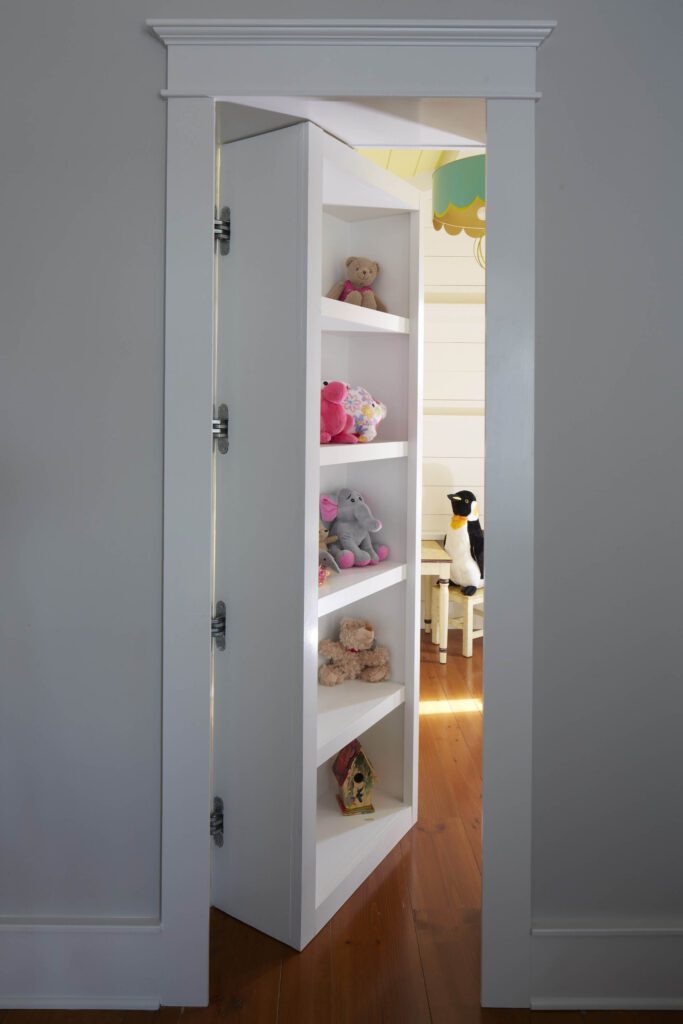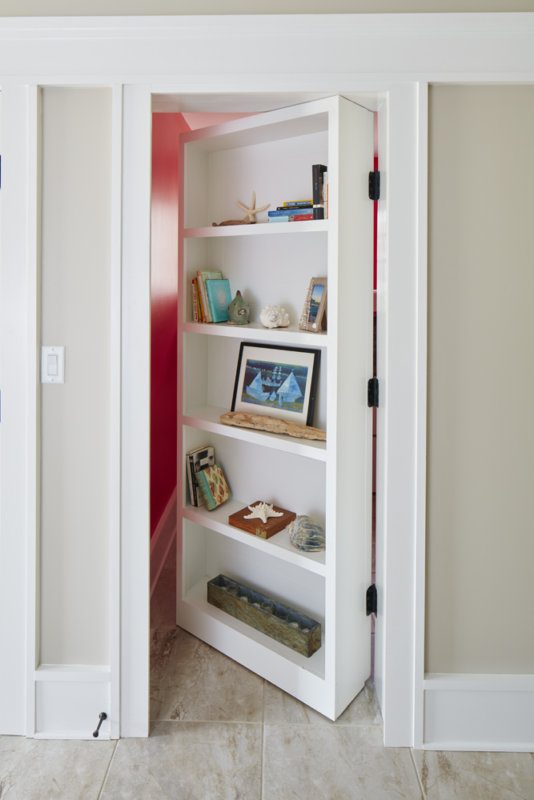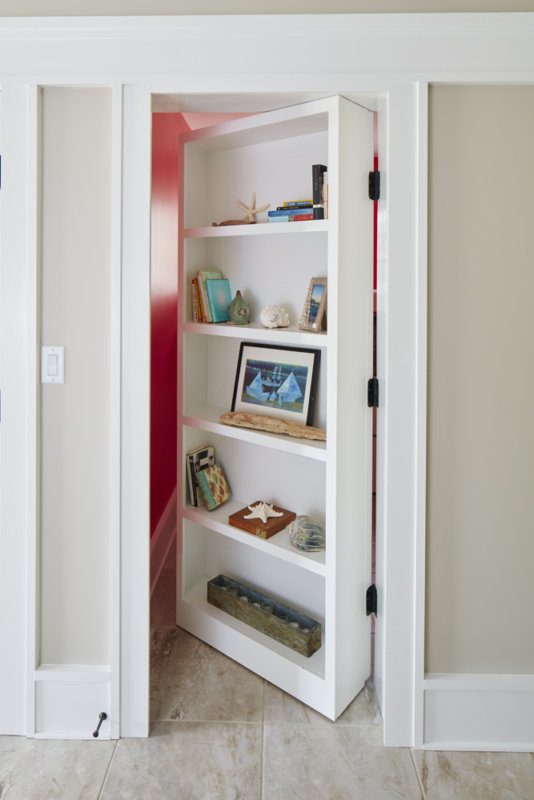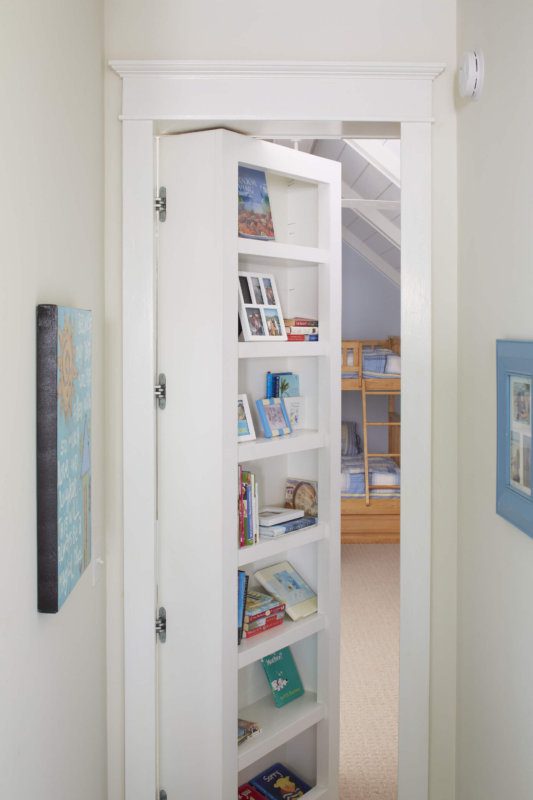 4. SECRET DOORS
This one barely needs an explanation. I mean, come on – who hasn't at one point or another wished for a secret door that only they knew about, through which they could disappear without a trace? Secret doors disguised as shelving is a fun way to disguise a pantry in the kitchen, a storage space in the hallway, or a kid's (or kid-at-heart's) bedroom or playroom. A custom look with the benefit of being both fun and functional? Sign me up!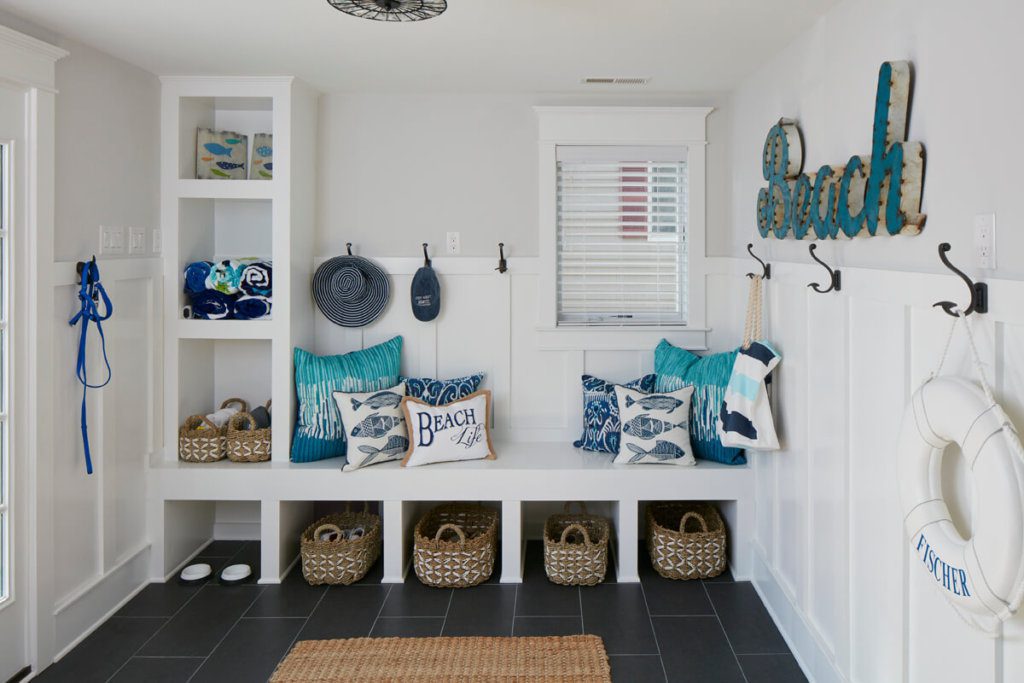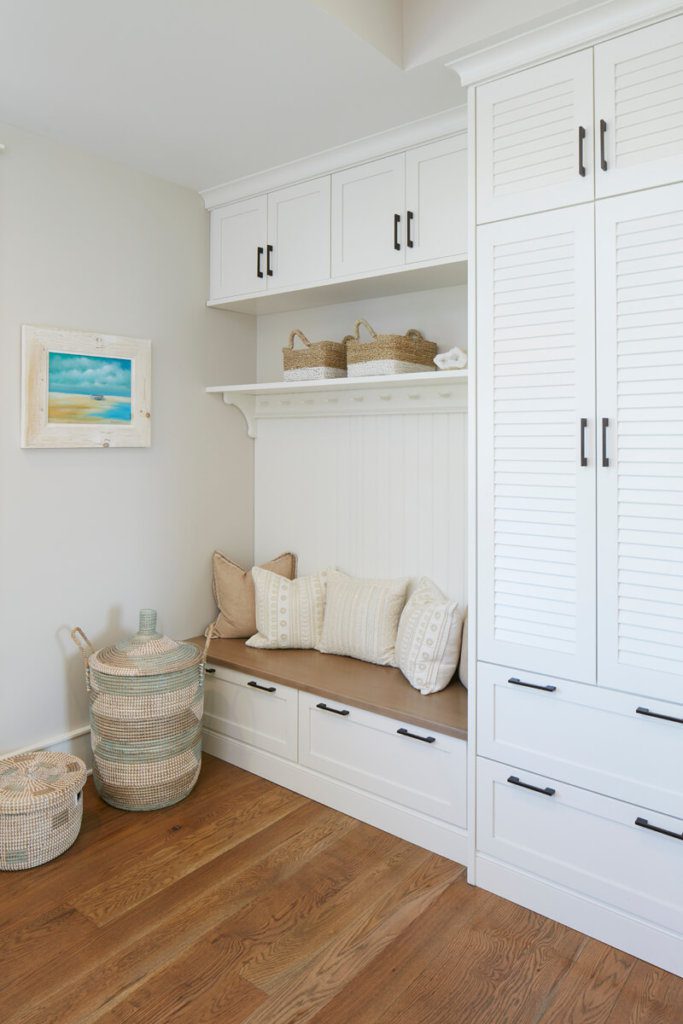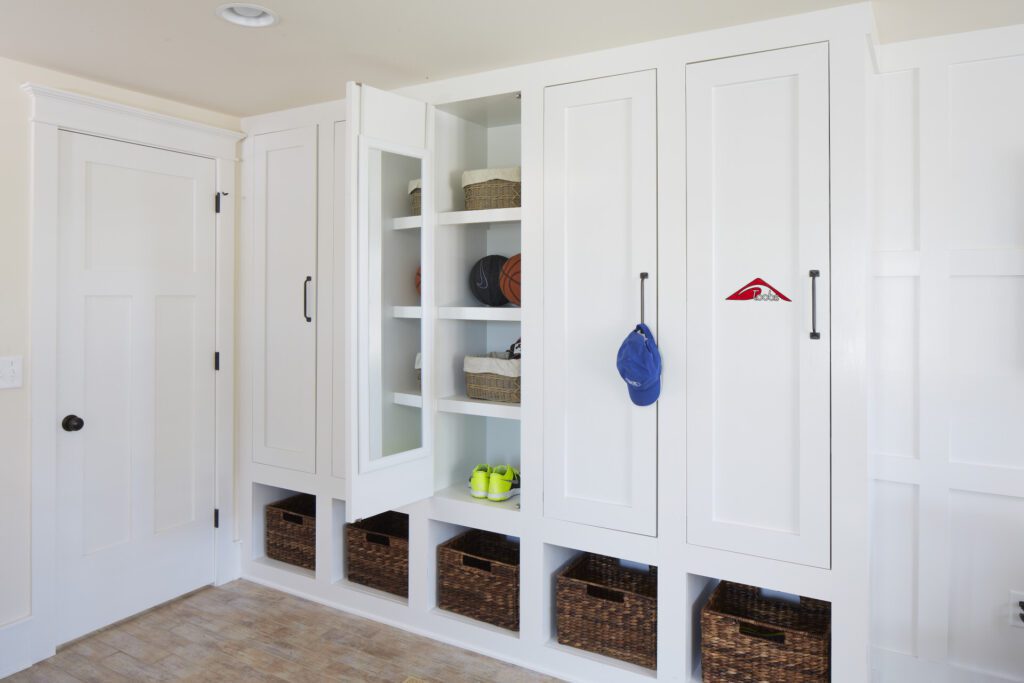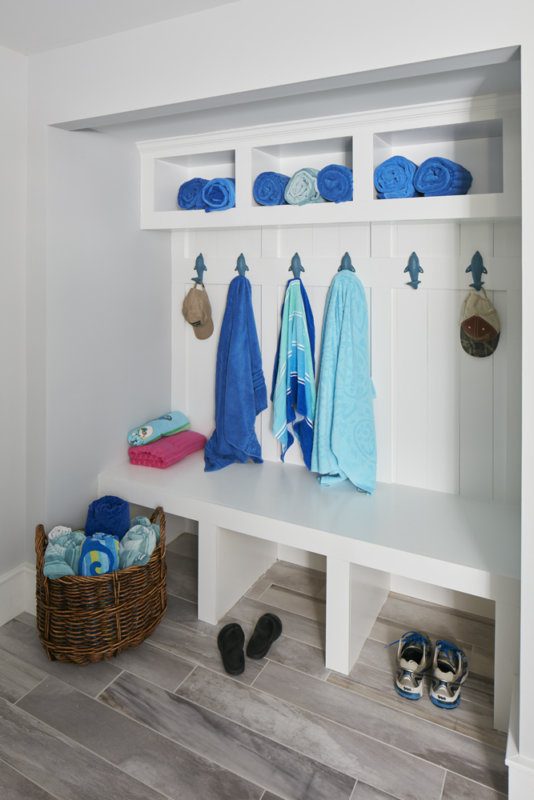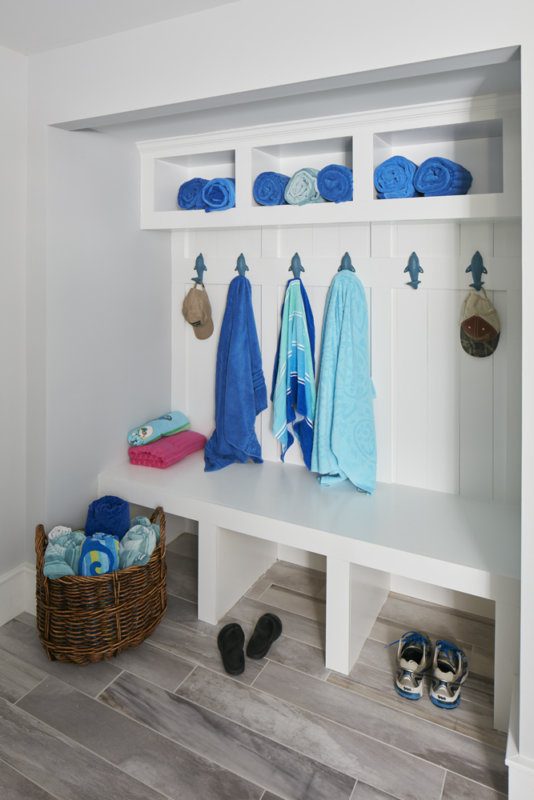 5. MUDROOMS
Lest you think practicality went out the window with that last one, behold: the mighty mudroom. The mudroom is the workhorse of any home. It takes a beating, has to be a home for all kinds of outwear, shoes, and gear, and needs to look good, too. And the best way to achieve all of the above? Built-ins, of course. Locker-style storage, cubbies, shelves, drawers, and cabinets keep the place looking neat and tidy. Benches give everyone in the household a place to don or take off their shoes and other items. And thoughtful finishes like trim, molding, and paneling keep the whole space looking clean, cohesive, and totally custom.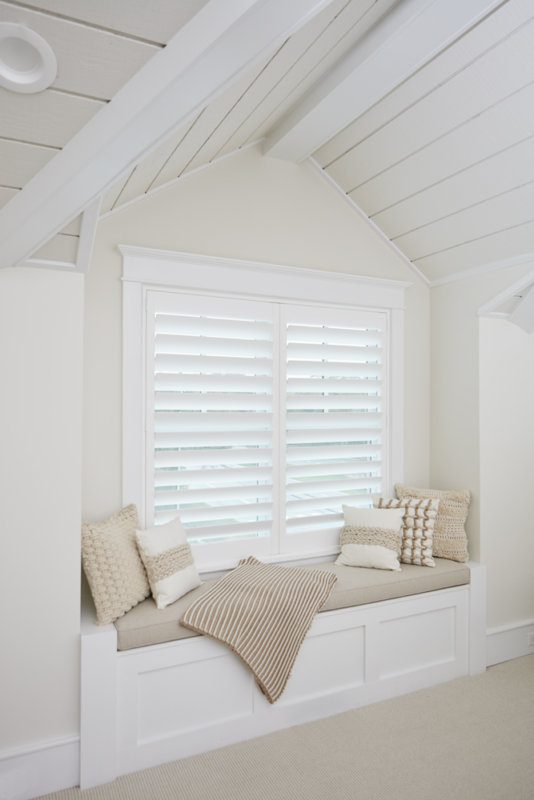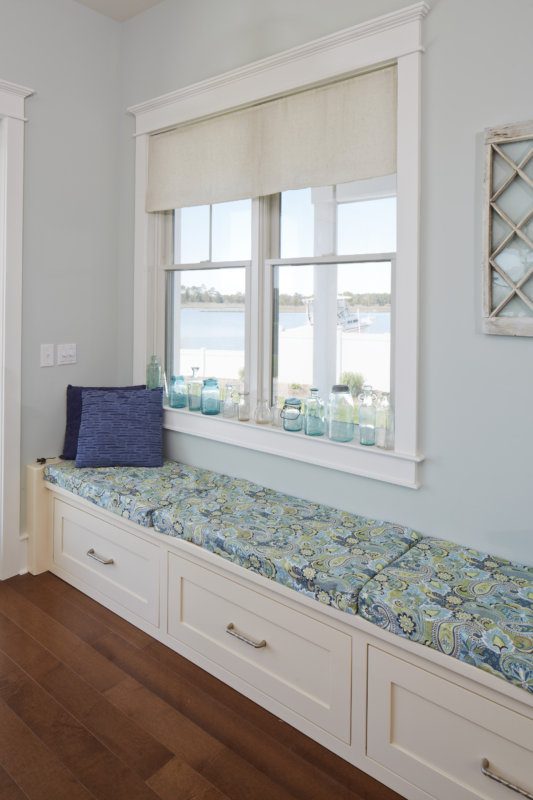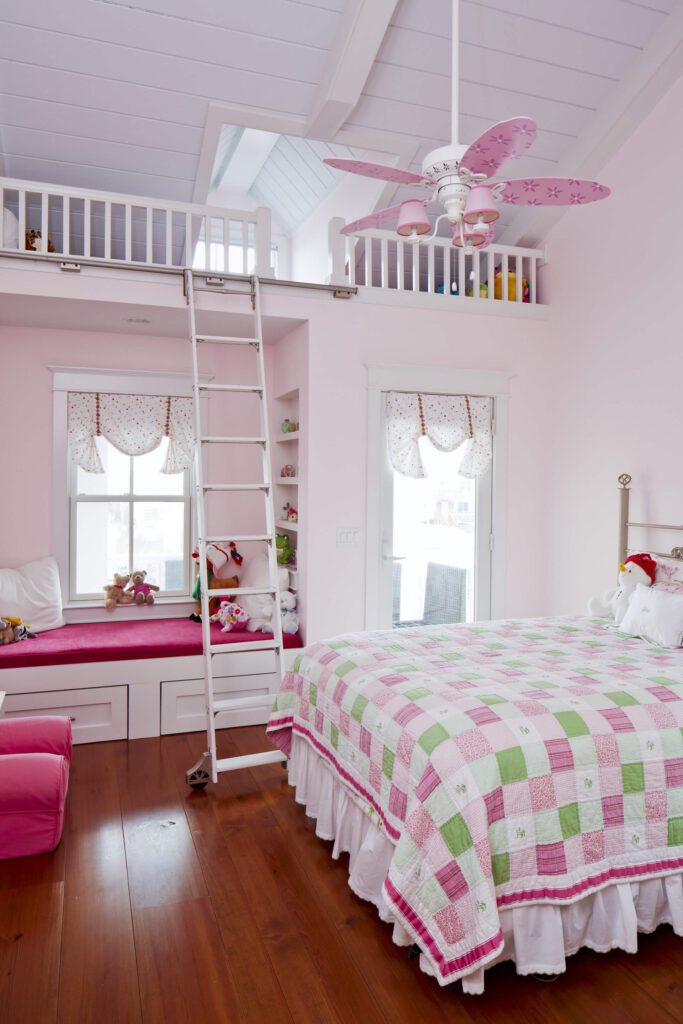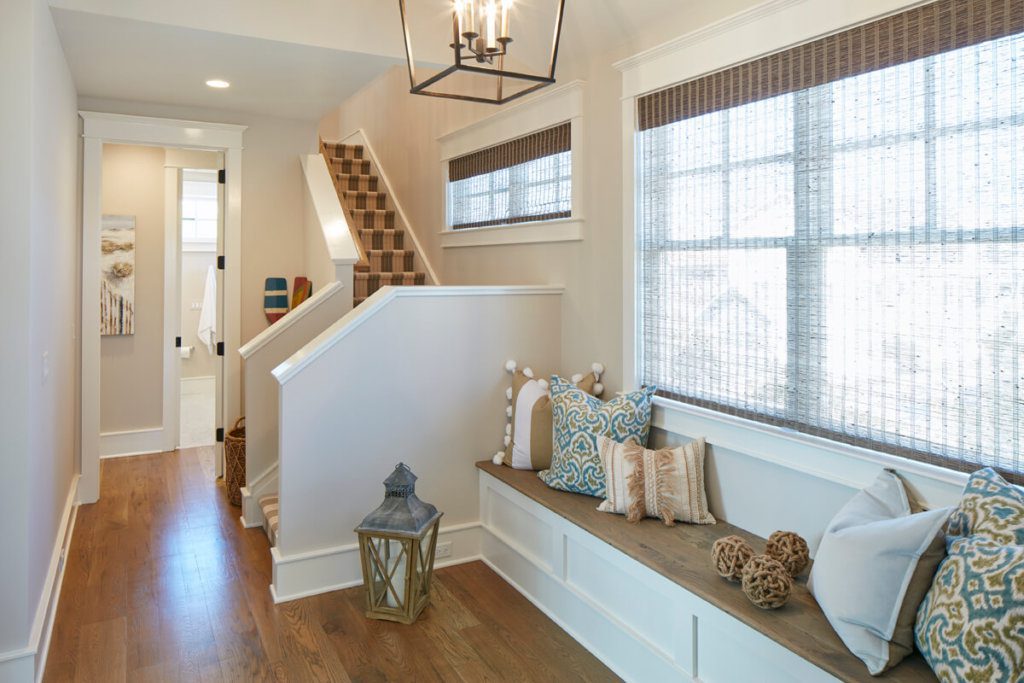 6. WINDOW SEATS
Last, but never least, the window seat. Window seats are a fabulous use of space in any home, but particularly a home with a beautiful view (like the beach!). The perfect place to enjoy a morning coffee, an evening glass of wine, or a lazy weekend with a good book, a window seat will quickly become your favorite and constant companion. These simple perches are a perfect solution for adding more seating to a living room, bedroom, or kitchen, and will quickly become the most sought-after spot in your home. And when they also include a little extra storage? Talk about form and function.
Build on,