How to Create the Ideal Outdoor Living Space
With summer in full swing and families spending more time at home, I wanted to share some design tips to create the ideal outdoor living space. Whether it's a rooftop deck, screened-in porch or a fire pit, I hope these projects provide inspiration and demonstrate the possibilities in creating outdoor entertainment areas. Enjoy!
1. Bring the indoors outside: Even if it's in rough shape, an outdoor space can be easily become an outdoor living space. In a Big Beach Builds' episode, "Flood Ridden to Fabulous," I transformed an area that would flood every time it rained into an outdoor entertainment oasis by building a boardwalk style deck and privacy fence. I then added an outdoor fireplace, a dining room, a BBQ area and wet bar as well as outdoor showers.
Images from Big Beach Builds – Custom Fireplace, Kitchen, Outdoor Showers and More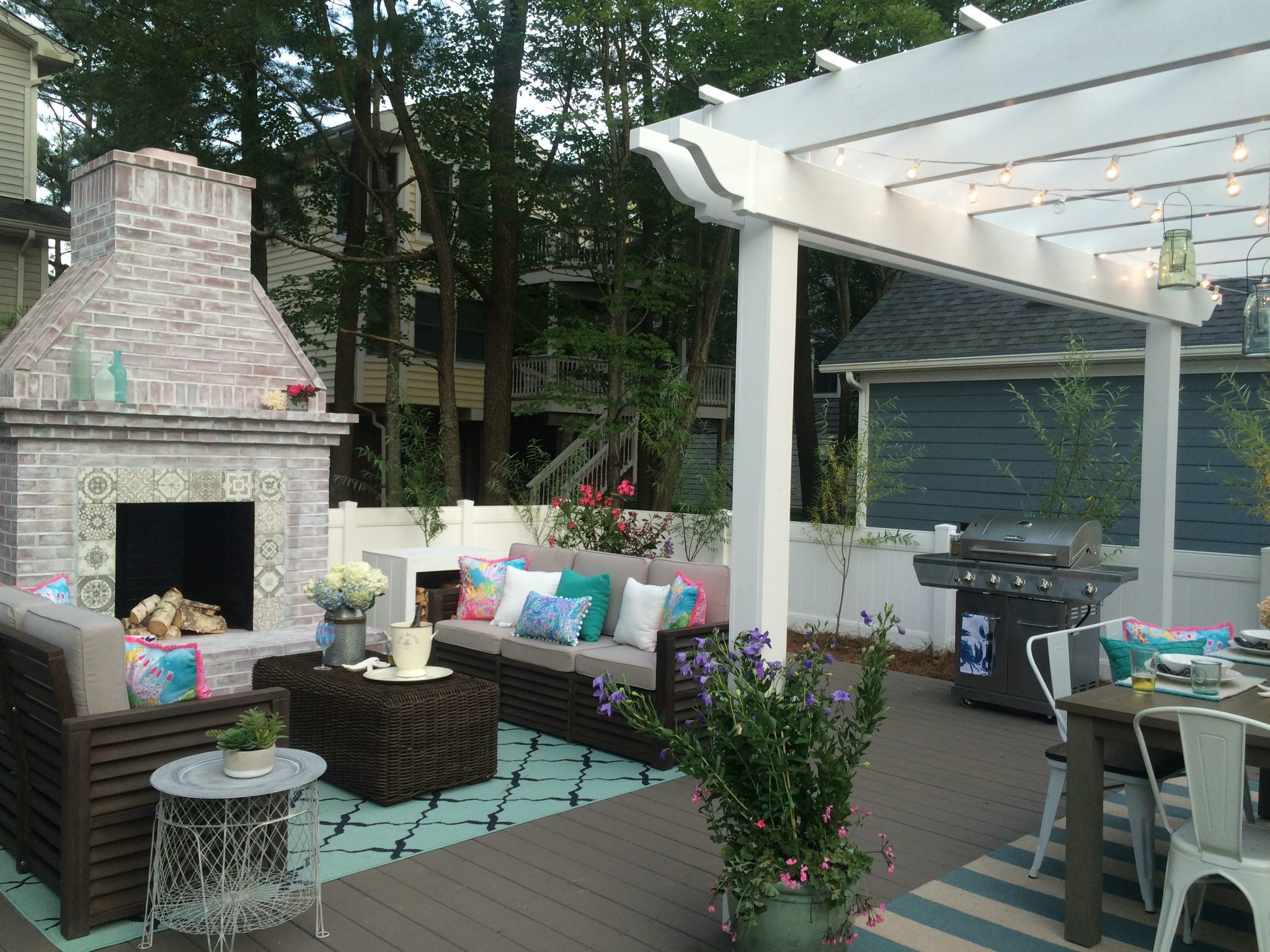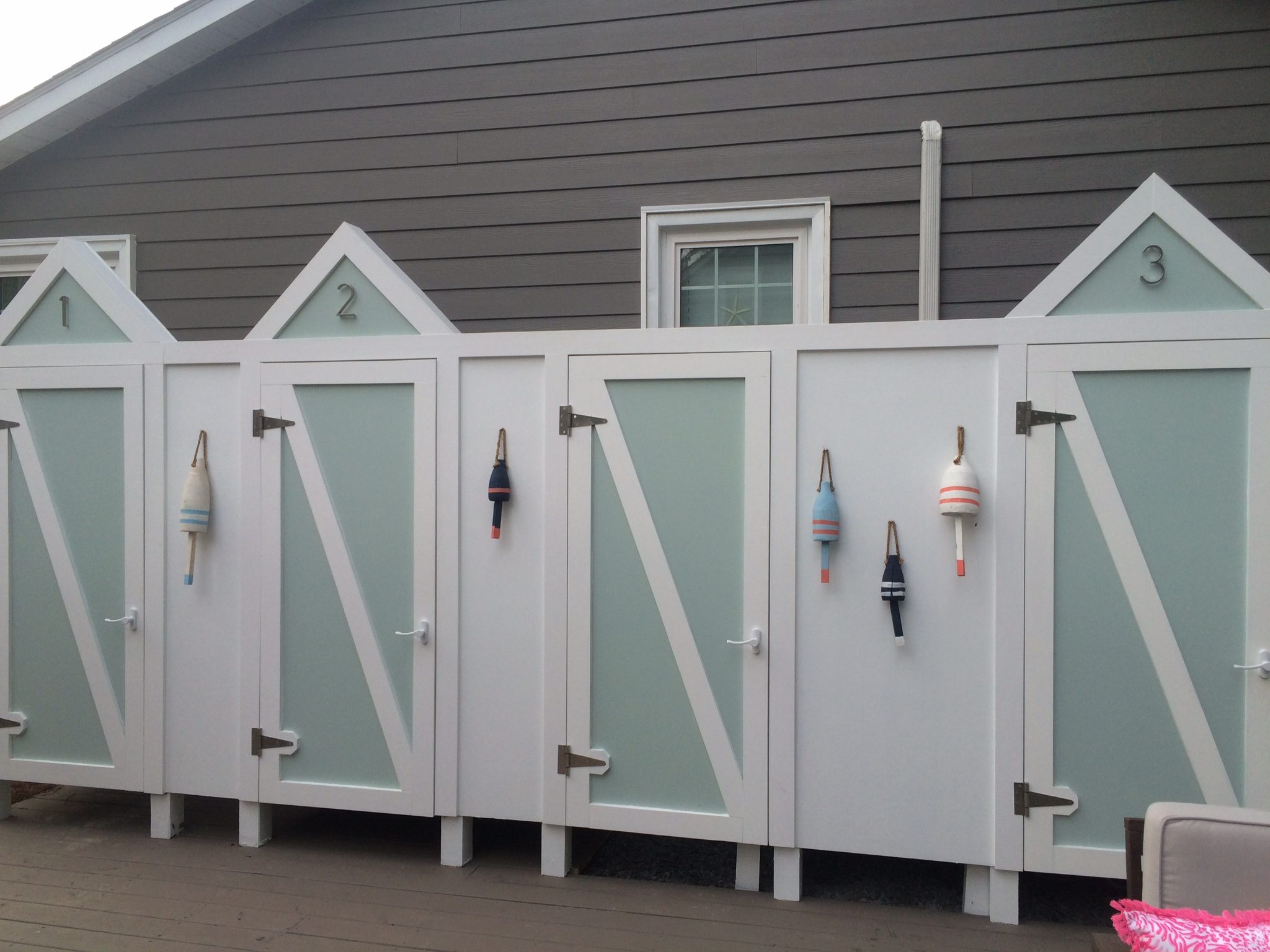 2. Screen it in: A screened-in porch or deck will offer year-round entertainment options and at a relatively low cost. I often create different zones, setting up a game table, an outdoor bar station and a reading nook. Or, a classic family-style living room setup is comfortable for everyone.
Marnie Custom Homes Dock Holiday Project – Custom Screened In Deck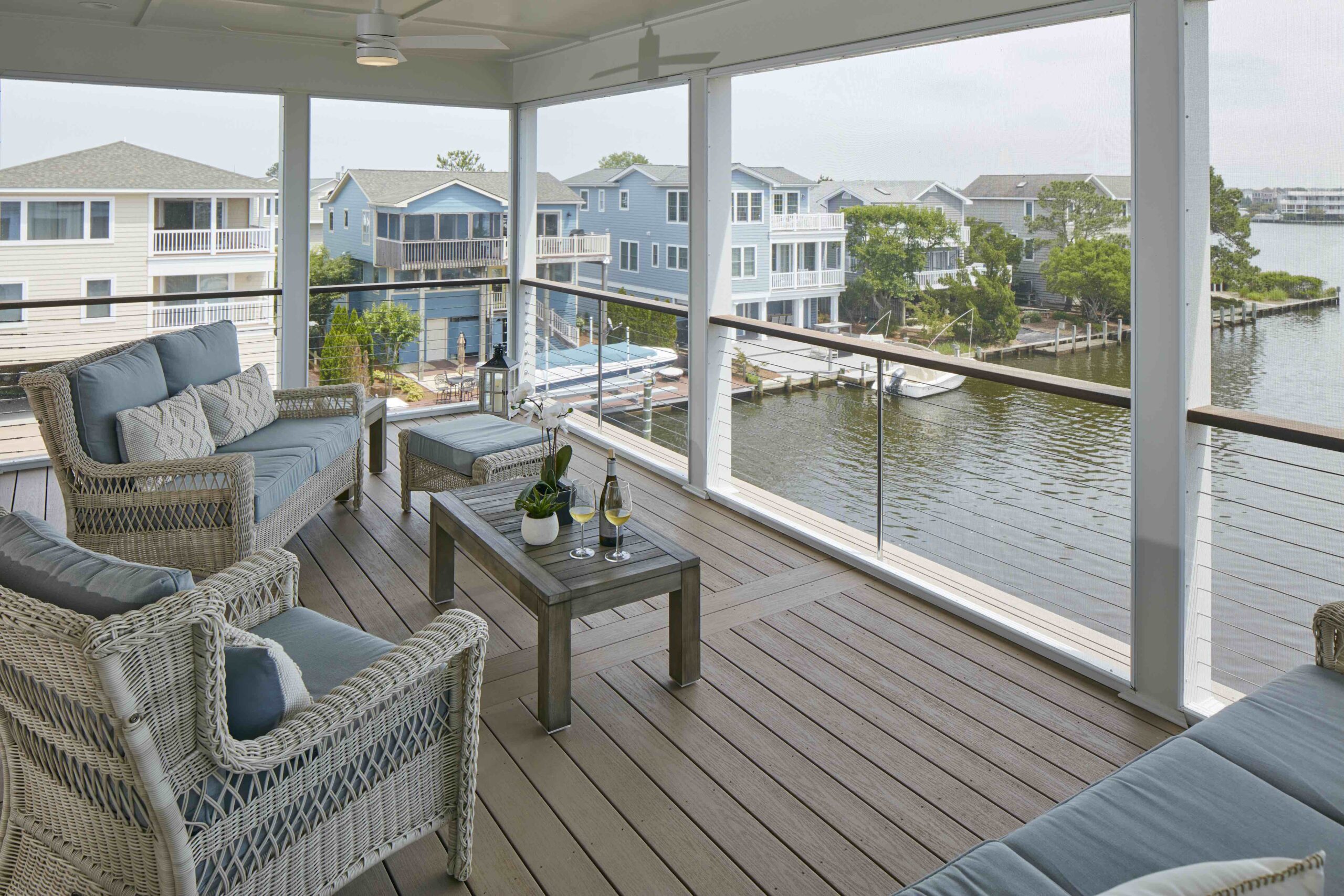 3. Upgrade your deck: There are so many options when it comes to outdoor decking. I often recommend cedar, as it's not only gorgeous but also an economical option. Cedar stands up to the elements and is a sustainable material—it can last about 15 years without being power-washed or resealed.
Marnie Custom Homes Forever Grace Project – Custom Rooftop Deck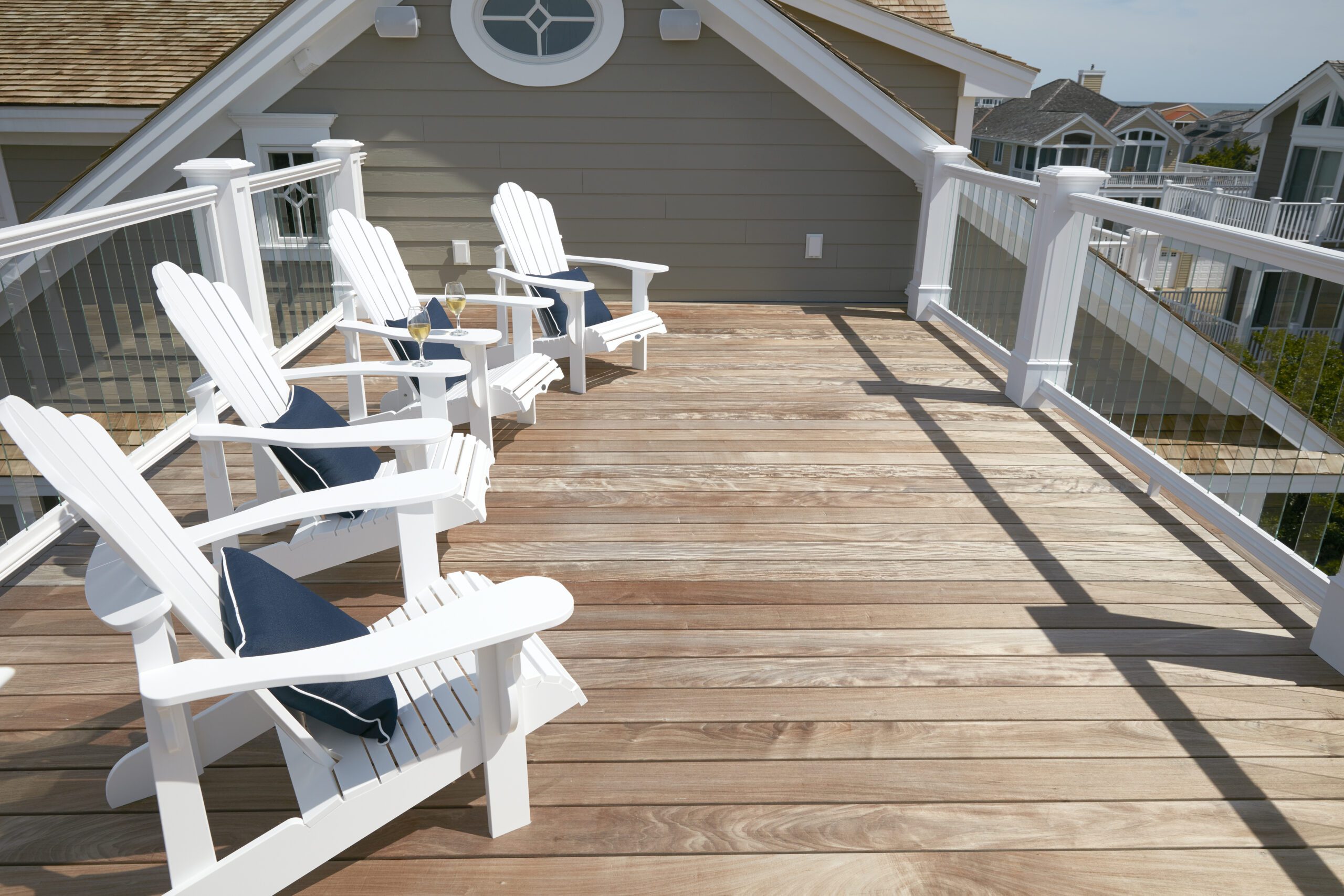 4. Add mood lighting: I love bringing outdoor lanterns and string lights into a space to create a relaxing ambiance—and there are so many low-cost options to choose from.
Images from Big Beach Builds – Custom Fireplace, Kitchen, Outdoor Showers and More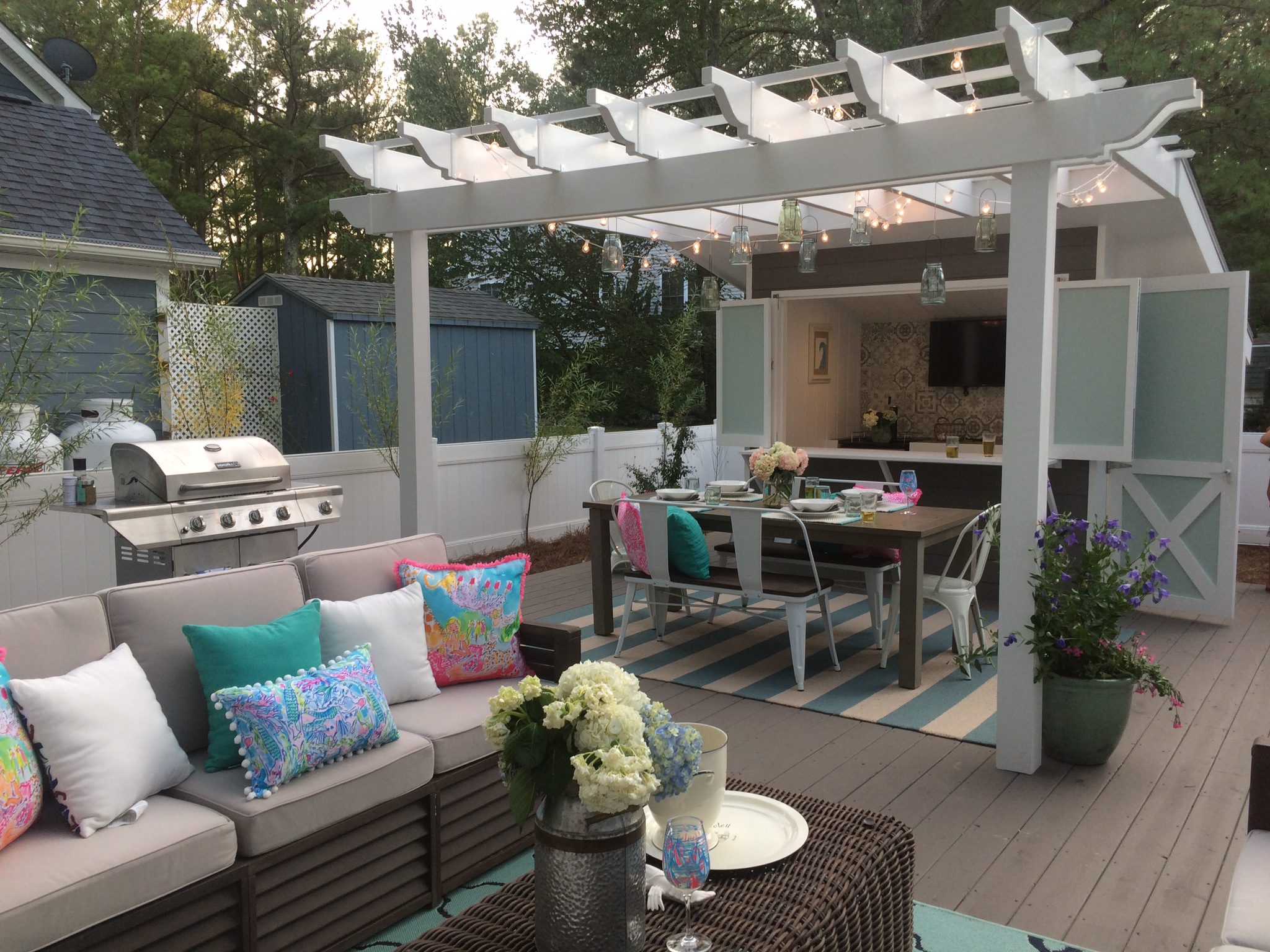 5. Accessorize: Use an outdoor rug to anchor a space and to add overall warmth, along with decorative pillows with removable and washable covers. Side tables and small baskets provide added utility and much needed storage options.
Marnie Custom Homes Dream Catcher Project – Accessories
6. Create privacy: In order to fully enjoy your new outdoor space, sometimes you have to create a bit of privacy from your neighbors. Installing a simple privacy screen or a fence with added landscaping such as medium trees and shrubs, allows a space to feel more intimate and cozy.
Marnie Custom Homes Bay Breeze Project – Custom Privacy Screen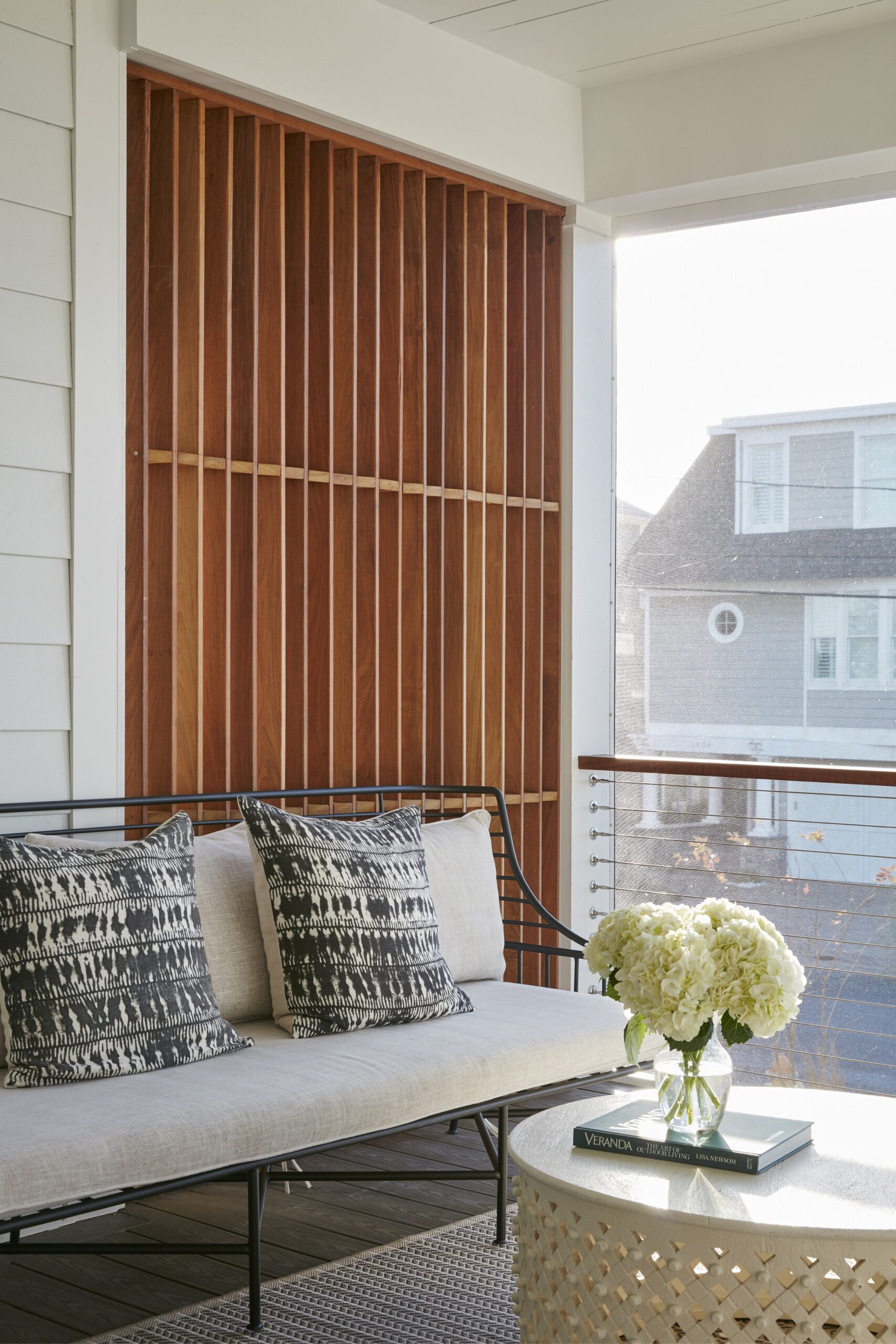 Marnie Custom Homes Dream Catcher Project – Privacy fence with landscaping