Cozy Home Ideas to Welcome Fall
Fall is a great time to get outdoors and enjoy the beautiful, crisp weather before it takes its leave for the year, but for me, autumn is when my thoughts begin to turn indoors. Every September I add touches of extra warmth and coziness to my home to combat the dipping temperatures outside. Some changes are small, and some require a bit more effort, but I don't mind. After all, cozy never goes out of season.
Welcome autumn into your home with a few of my favorite cozy home ideas and inspiration: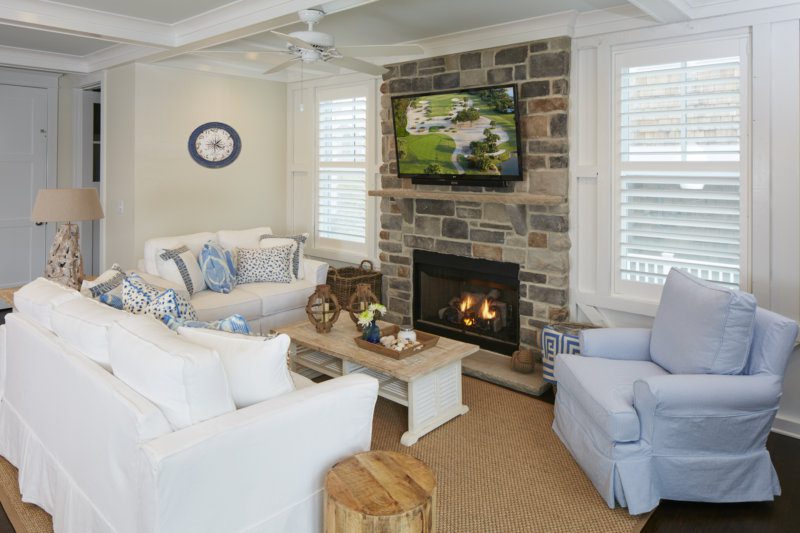 GATHER AROUND THE FIREPLACE
Lighting the first fire of the season is the thing I most look forward to each fall, and it instantly cozies up your home. So clean the cobwebs out of your fireplace and build yourself a roaring fire for the ultimate autumn night (but make sure you read my fireplace maintenance tips before you do!).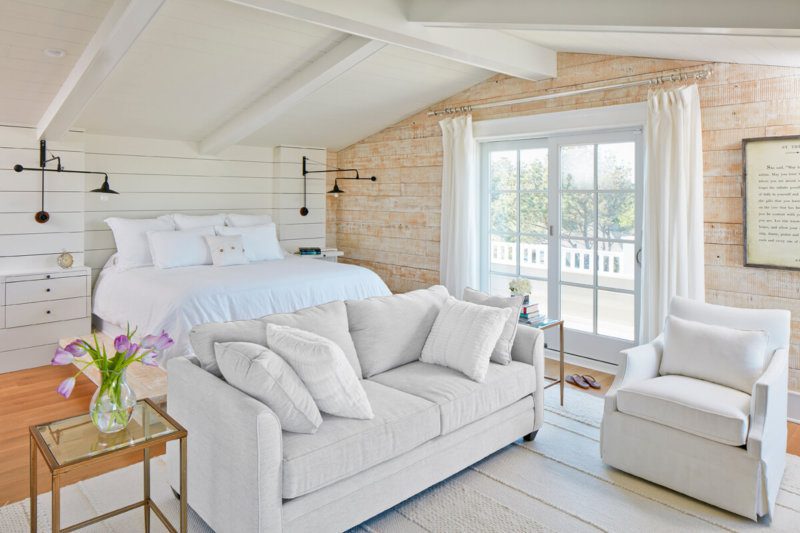 CREATE A COCOON
That chill in the air inevitably invites thoughts of home hibernation. Build your own cocoon of coziness in your bedroom by hanging luxurious drapery, incorporating lots of warm textures (like a beautiful wood wall), and adding plenty of seating areas where you can hole up for an afternoon of snuggling.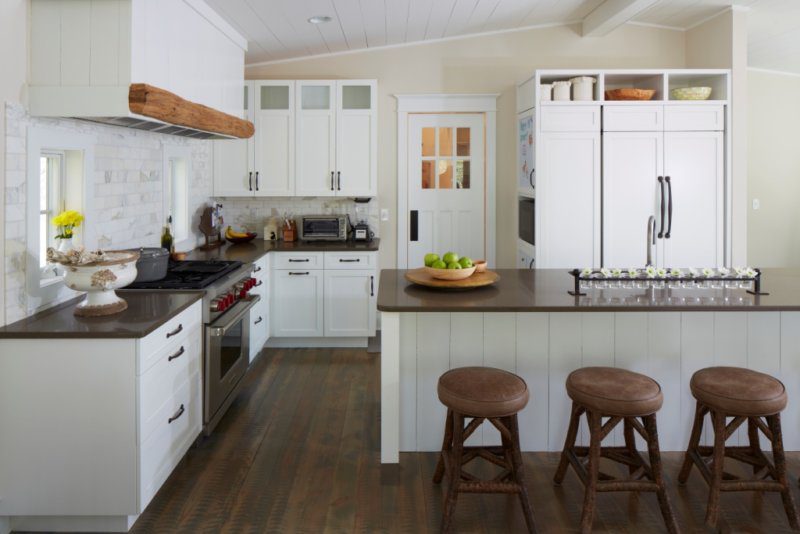 TONE IT DOWN
Warm up your space with rich, natural colors like deep browns, off-whites, and buttery yellows. Fall is all about settling in for the long winter days to come, and creating a subdued space will put you in the right mindset to do so. HINT: Supple leathers and dark, aged woods are a great place to start.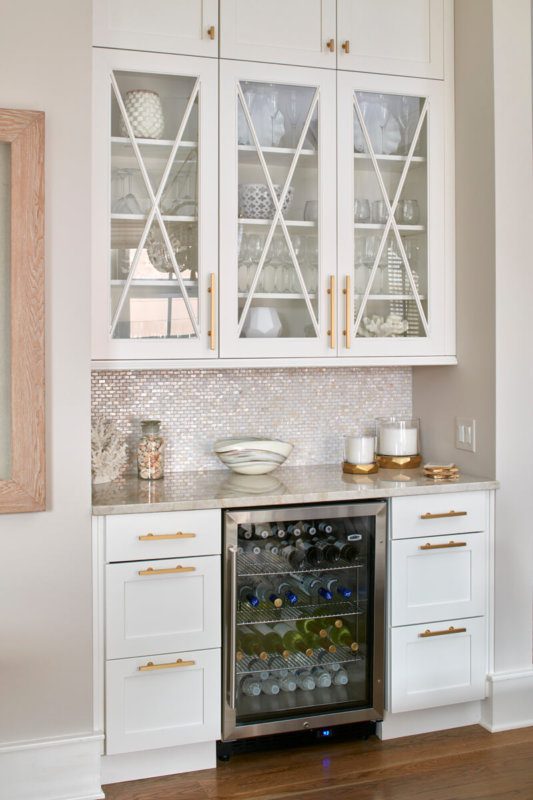 STOCK THE BAR
Let's face it: there's no quicker way to chase the chill out of your bones than with a stiff drink. Whether you're a whiskey-on-the-rocks or a rosé-all-the-way type of person, make sure your bar is fully stocked with your favorite spirits and all the fixings.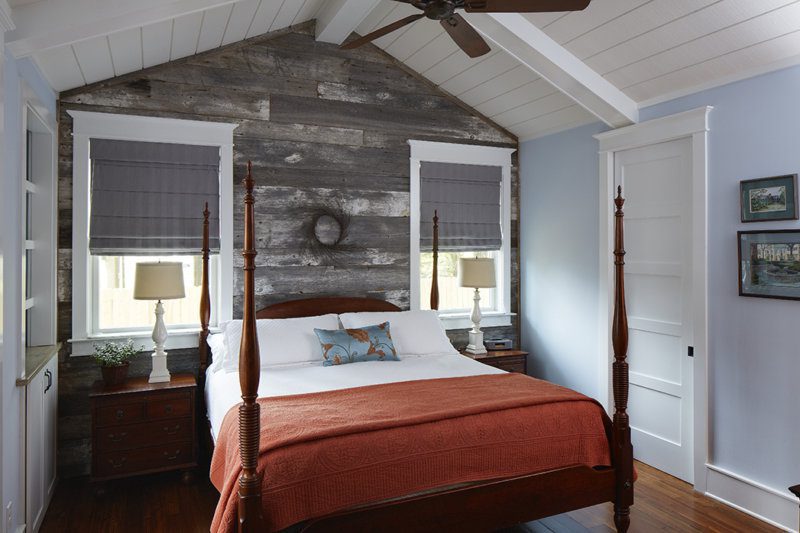 EMBRACE AUTUMNAL HUES
My favorite interiors take their cues from what's outside the window, and in the fall it's all about foliage. From burnt oranges to golden ambers, let the colors of Mother Nature inspire your autumn accents, such as throws, pillows, and other decor.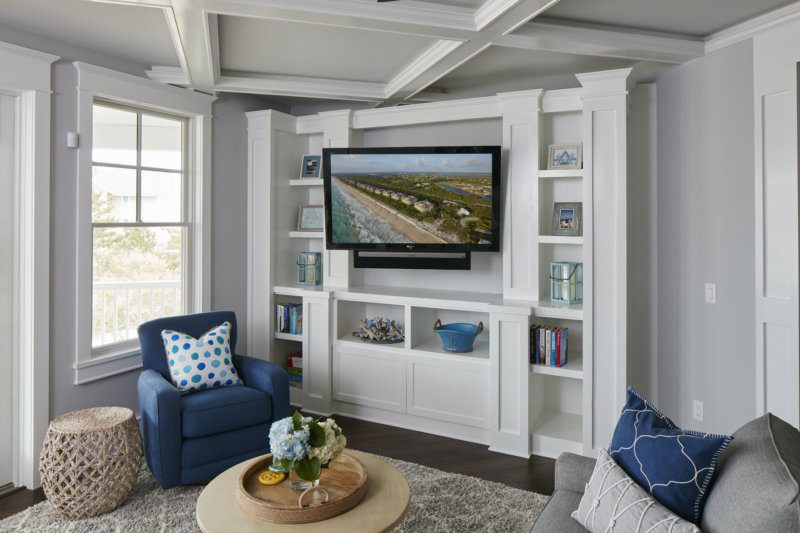 BUILD COZY COFFERED CEILINGS
This traditional ceiling adornment is a quick way to add instant warmth to your home by creating texture and depth in your space. For a more contemporary twist, try a coffered ceiling set at an unexpected angle, as seen here.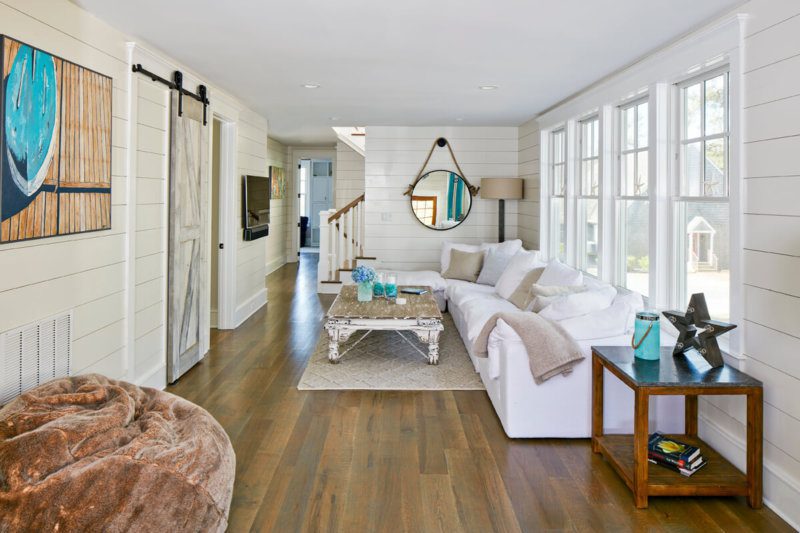 ADD COMFY SEATING
Comfortable seating is a cozy home must-have. Layer your couches and armchairs with fluffy pillows and soft blankets, and consider adding extra casual seating like floor cushions and luxe beanbag chairs.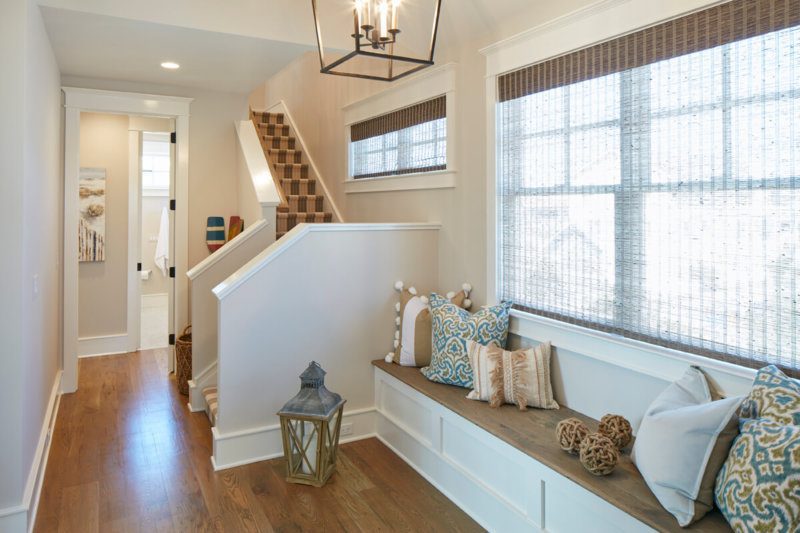 PILE ON THE PILLOWS
Make every nook and cranny in your home the perfect perch for taking in fall foliage, catching up with loved ones, or just drinking a warm mug of apple cider by piling on plush pillows in a variety of shapes, sizes, colors, and textures.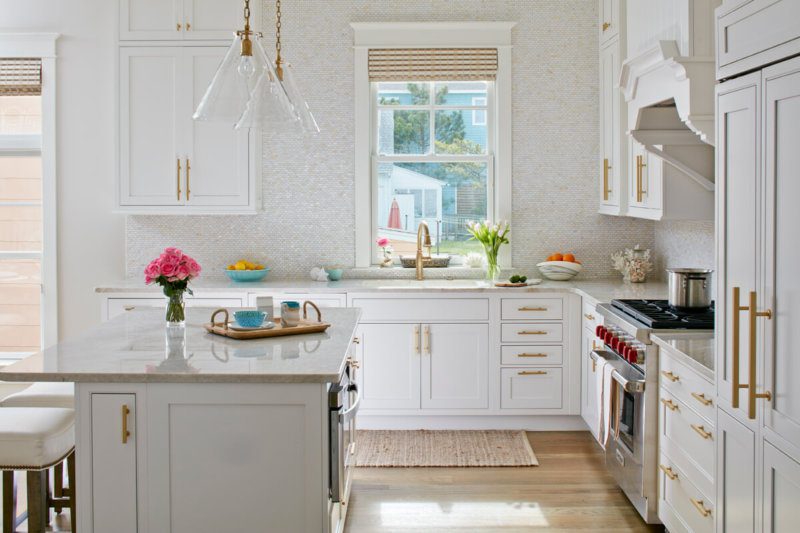 BRING ON THE BRASS
Warm aged or brushed brass is a classic way to visually cozy up your space. Adding brass hardware and fixtures to a white kitchen is a timeless combo that works in any season. Follow suit in other rooms with brass decorative accents and seasonal touches.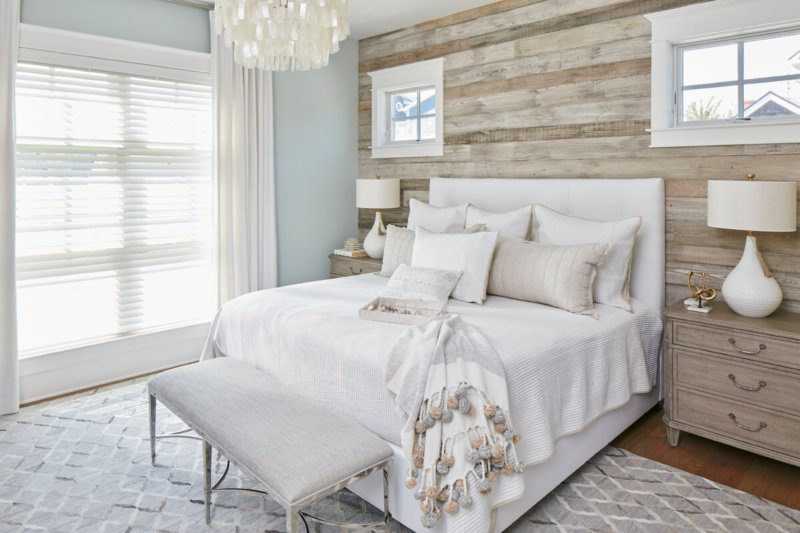 UPGRADE YOUR BEDDING
As the mercury drops, our innate desire to curl up in a warm bed grows. Set the scene with lots of soft pillows, sumptuous bedding, and a few extra throw blankets for those especially cold nights (extra points if there are pom-poms!).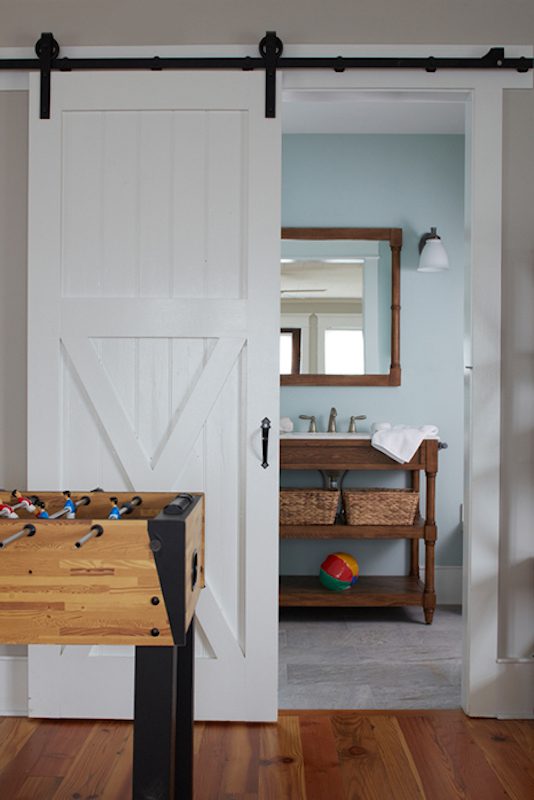 HANG A BARN DOOR
There's something about a sliding barn door that just makes me feel cozy inside. Barn doors – painted or natural wood – are fun options for any interior door, especially closets, pantries, and bathrooms.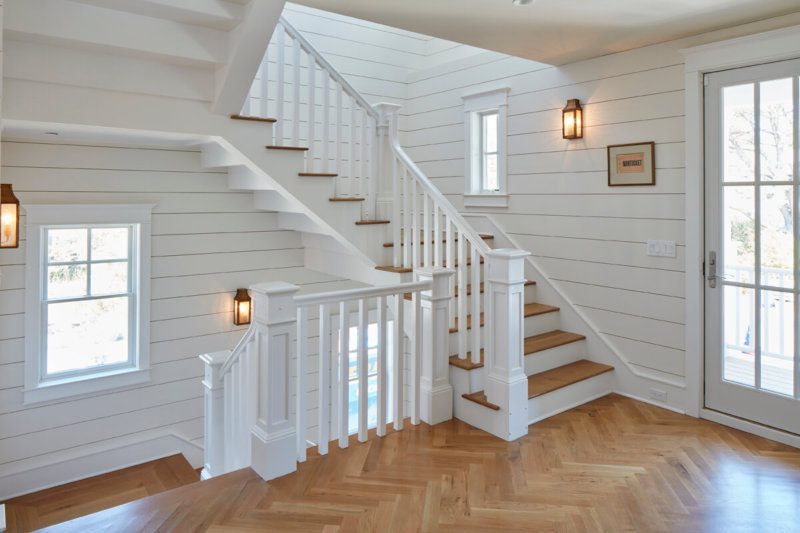 AMP UP THE ACCENT LIGHTING
Accent lights are the true heavy-hitters when it comes to setting the mood, especially when it's time to get cozy. Sconces, table lamps, and other accent lighting are ideal for hallways, stairwells, and all the quiet corners of your home.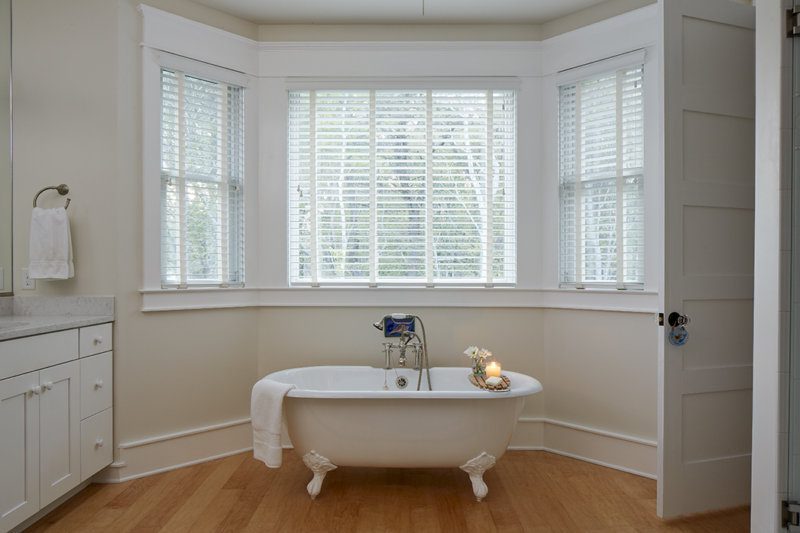 EMBRACE CANDLELIGHT
What could be more cozy on a chilly autumn eve than a bath by candlelight? This time of year, I put out all my favorite candles and keep them lit from the moment the sun goes down until it's time to turn in for the night. TIP: Forgo scented candles in the kitchen and dining areas where the smells of your delicious cooking should be the star.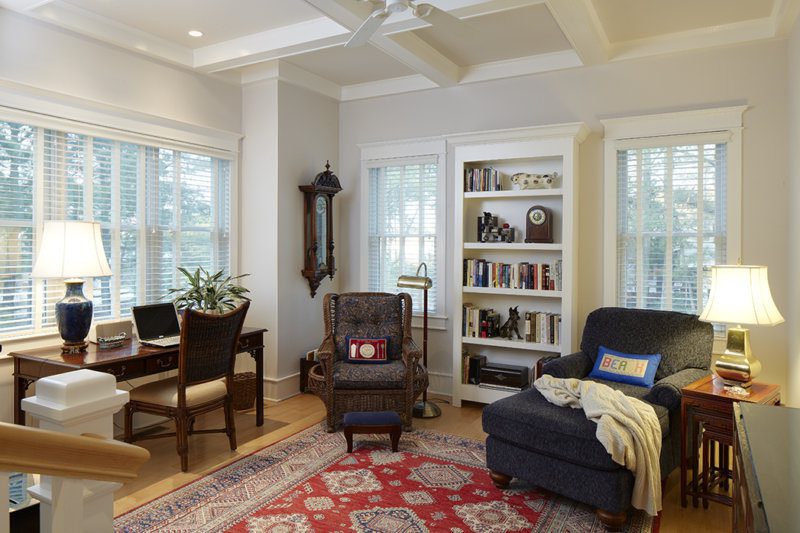 FIND A COZY READING NOOK
Whether it's a window seat, an out-of-the-way corner, or just your favorite armchair, make sure you have a quiet place to curl up with a good book and a cup of tea (or a glass of wine!) when the autumn winds start howling.
 CREATE CONVERSATION AREAS
Fall's arrival signals that the holidays aren't too far off. This time of year, life gets busy – and fun – but mostly busy. Carve out some time and a corner of your home to slow down and catch up with loved ones amidst the craziness.
 BRING IN NATURAL TEXTURES
Give your home a cozy fall feel by bringing in warm, natural textures and materials. Worn woods, stone, wicker, rope, and faux hides are timeless chameleons of the design world.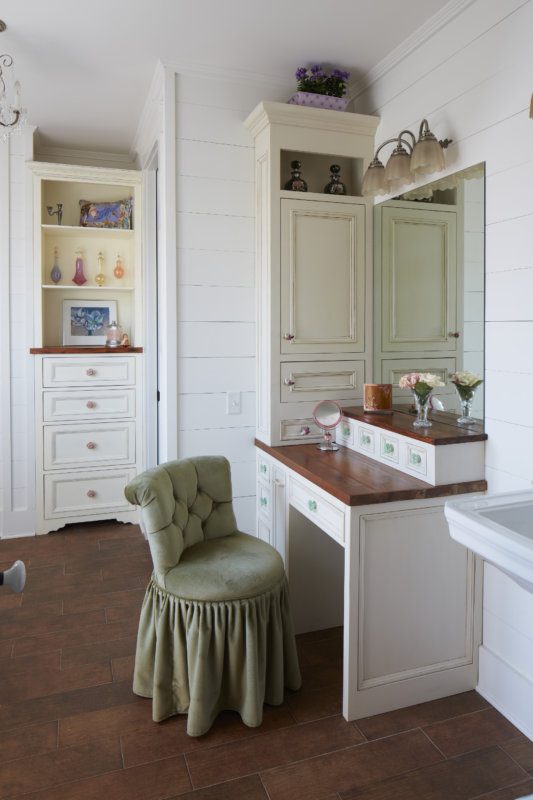 PAMPER YOURSELF
Plan a cozy fall staycation right in your own home by turning your bathroom into a spa. Add upholstered furniture, flowers, candles, and luxurious textiles to your bathroom and settle in for some R&R during the next cold and rainy autumn day.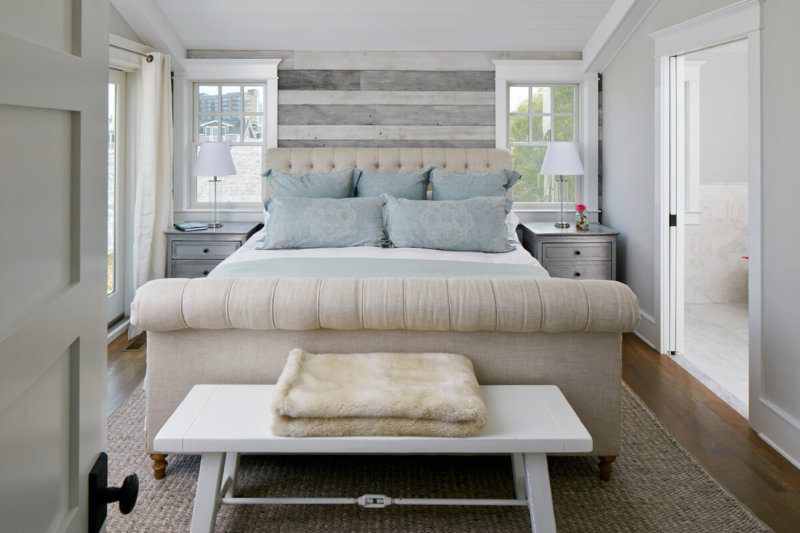 COZY UP TO TUFTING
Tufting is the ultimate in luxurious upholstery, and not only does it look warm and cozy, it is warm and cozy. You can't go wrong – any time of the year, but especially in the cooler months – with a tufted headboard, armchair, couch, or ottoman.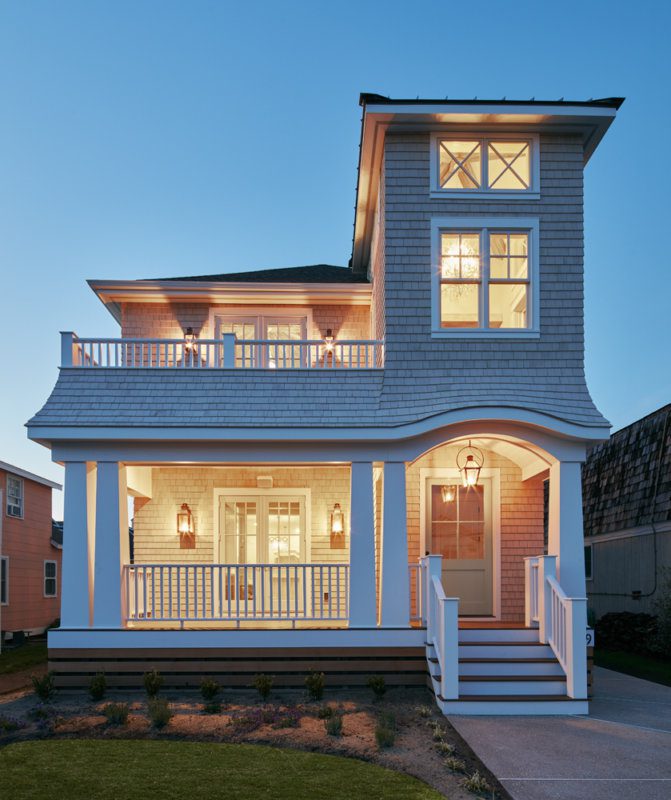 LIGHT UP THE PORCH
The coziest homes in the neighborhood are almost always the ones that are alight with a warm glow that beckons weary feet to come take a load off. BONUS: A well-lit porch will keep you, your family, and your visitors safe as the daylight hours dwindle.
Warm wishes for a cozy fall,