Marnie Oursler Named Custom Home Builder of the Year by the National Association of Home Builders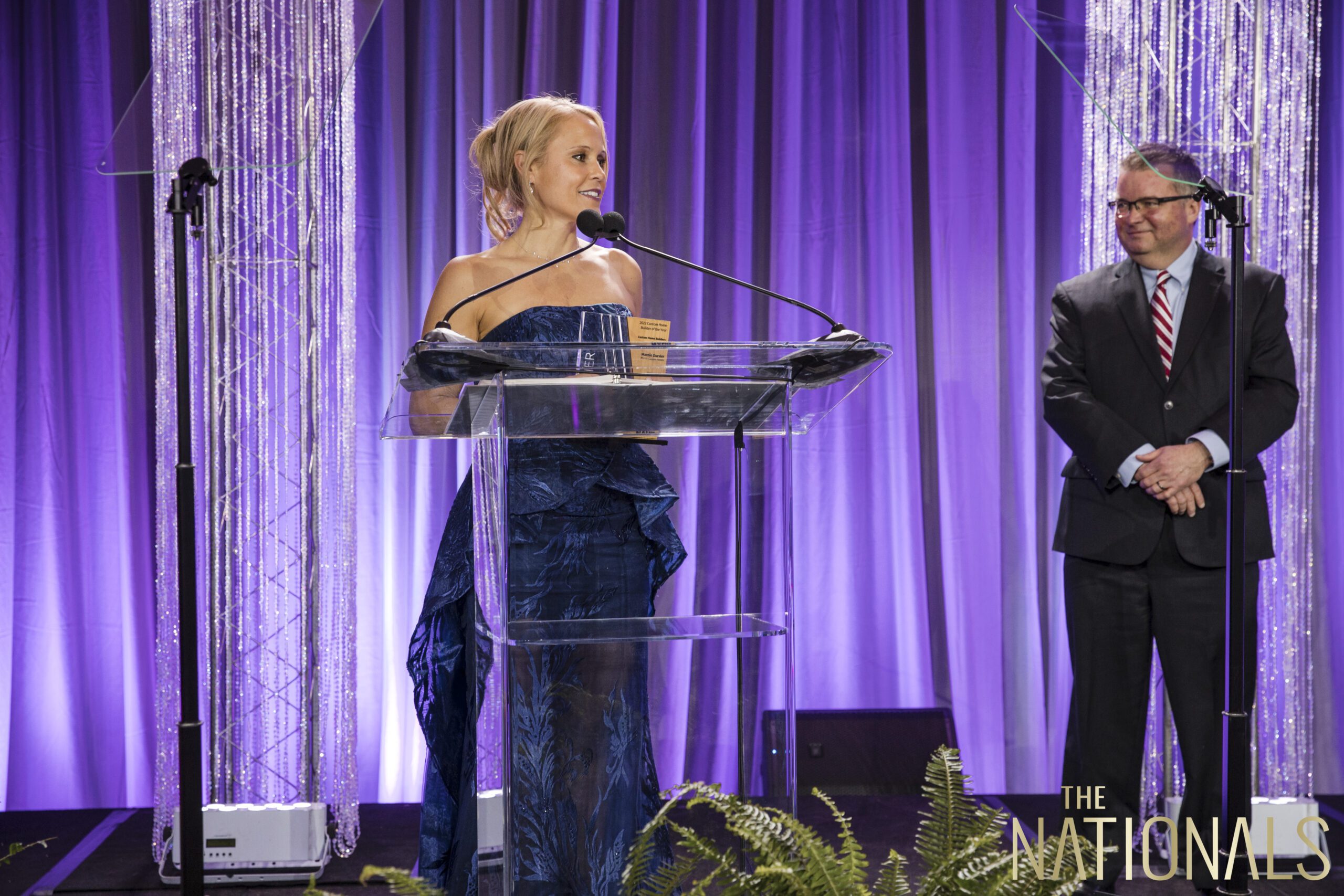 Exciting news from Marnie Custom Homes! Earlier this month, I was awarded the 2022 Custom Home Builder of the Year by the National Association of Home Builders (NAHB) — an award presented during the International Builders' Show in Las Vegas, NV.
Each year, NAHB honors outstanding individual achievements within the custom home building industry at an annual event known as "The Nationals℠." This award is the highest honor given within the custom home building industry, and to top it off, I'm the first female recipient, as well as the first Delaware-based builder to receive the esteemed award.
The award recognizes a custom builder who demonstrates leadership at work and in the community, exemplifies expertise in converting a client's wish list into a unique home, and contributes to the overall strength of the home building industry. I do not not take this honor lightly—I am extremely grateful for the recognition, and especially for my entire team in helping make Marnie Custom Homes what it is today.
My introduction to the industry started when my Dad [a builder and developer] would drop my brother and me off at the beginning of a new neighborhood. And with a broom and a drywall bucket we would sweep out houses—that's how I started. I did not grow up thinking I was any different because I was a female. I was out in the field, picking up trash, building decks, and forming up concrete.
When deciding to start my own company, I began using energy-efficient practices before it was cutting edge, building the first LEED-certified home in Delaware. I then began using reclaimed and recycled material to add character to make my clients' homes unique, later building one of the first American-made homes in the country, using 95% of the products Made in the USA.
As of 2023, we have 14 employees and build on average 10 custom homes per year, with 130 built to date, throughout the Delaware beach region. We design and build each custom home with the goal of fulfilling our client's vision, which is to create the ultimate dream beach house.
I love building homes, but my best build is my team at Marnie Custom Homes—building this has been the most gratifying. We have a lot of talent, and together we can do amazing things.
Here's our Marnie Custom Homes team at The Nationals (from left to right): Jim Thompson, Gray Venables, Tim Supplee, Marnie Oursler, Jeff Staniszewski, Jon Subity, Chuck Say, Karen Dunn, Dustin Burkett, Celeste Henry, and Tammy Thomas / Not Pictured: Carrie Subity and Matt Millman