Get Inspired, Outdoor Showers
Want to know one of the most utilized spaces we design in our custom beach homes? The outdoor shower! No beach house is compete without one and once you've used one, you'll know why.
The convenience of an outdoor shower makes it a necessity after soaking in a day full of sand, surf and sun. Outdoor showers are specifically designed so you can easily wash off, and then head straight into the beach prep room to unload everything — thus keeping mounds of sand out of the house.
Check out some of our favorite outdoor shower designs, including those to accommodate your canine companions.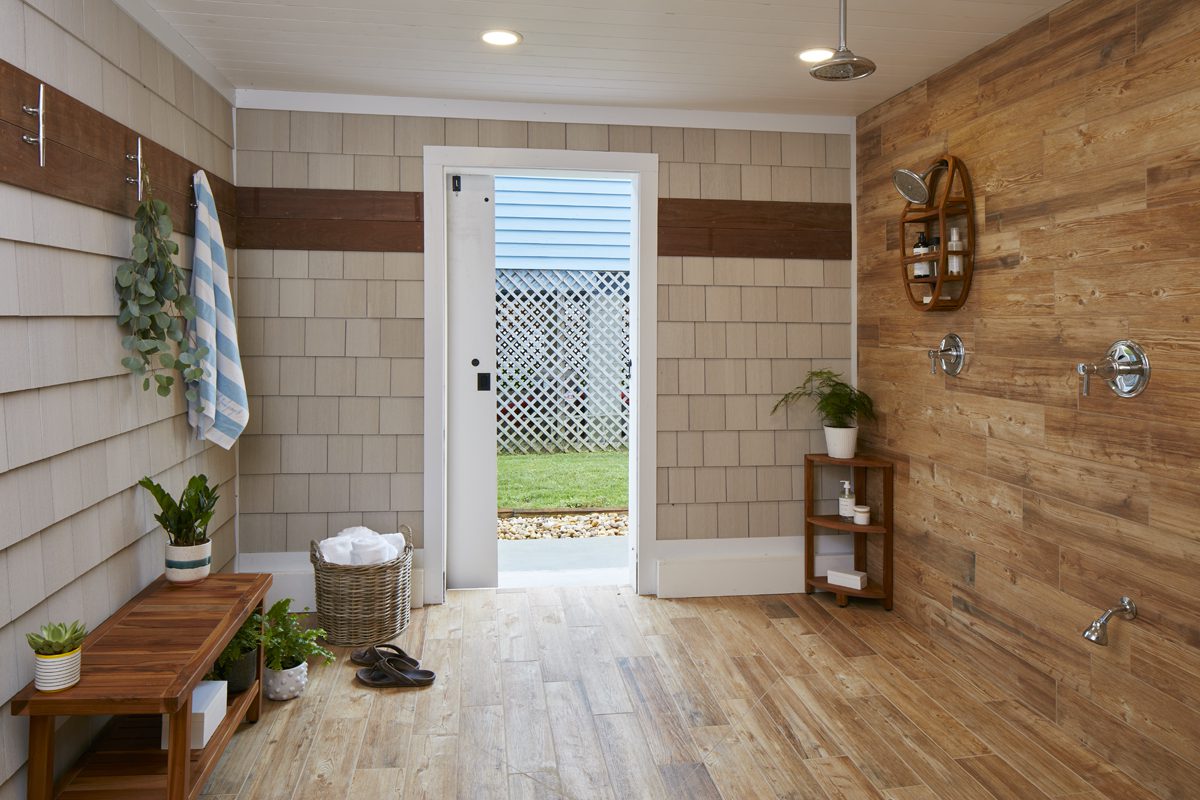 This spa-like outdoor shower features IPE wood and stone, creating a warm and inviting space in our Bay Daze custom home project.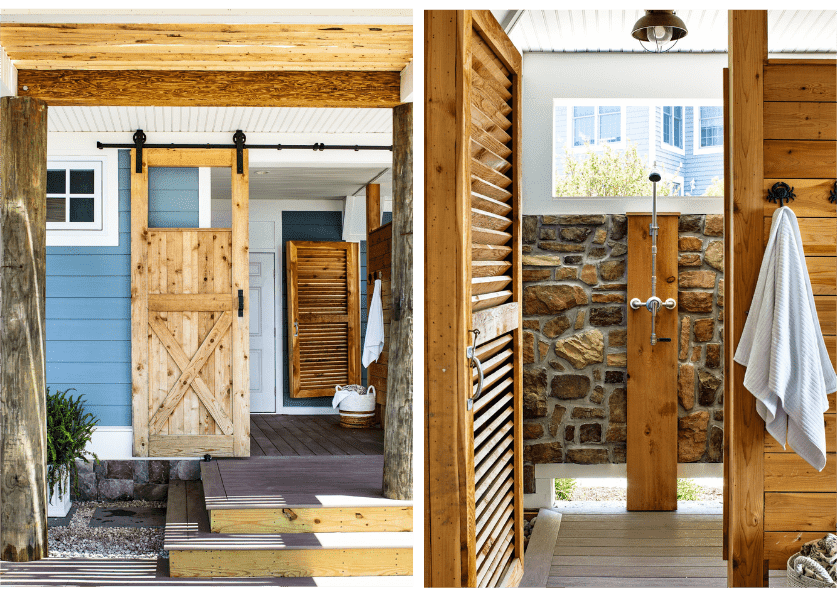 This is an indoor/outdoor shower from our Sunset Blvd custom home project — a renovation which was fetured on Big Beach Builds. This modern take on an outdoor shower is still one of our favorite designs to date.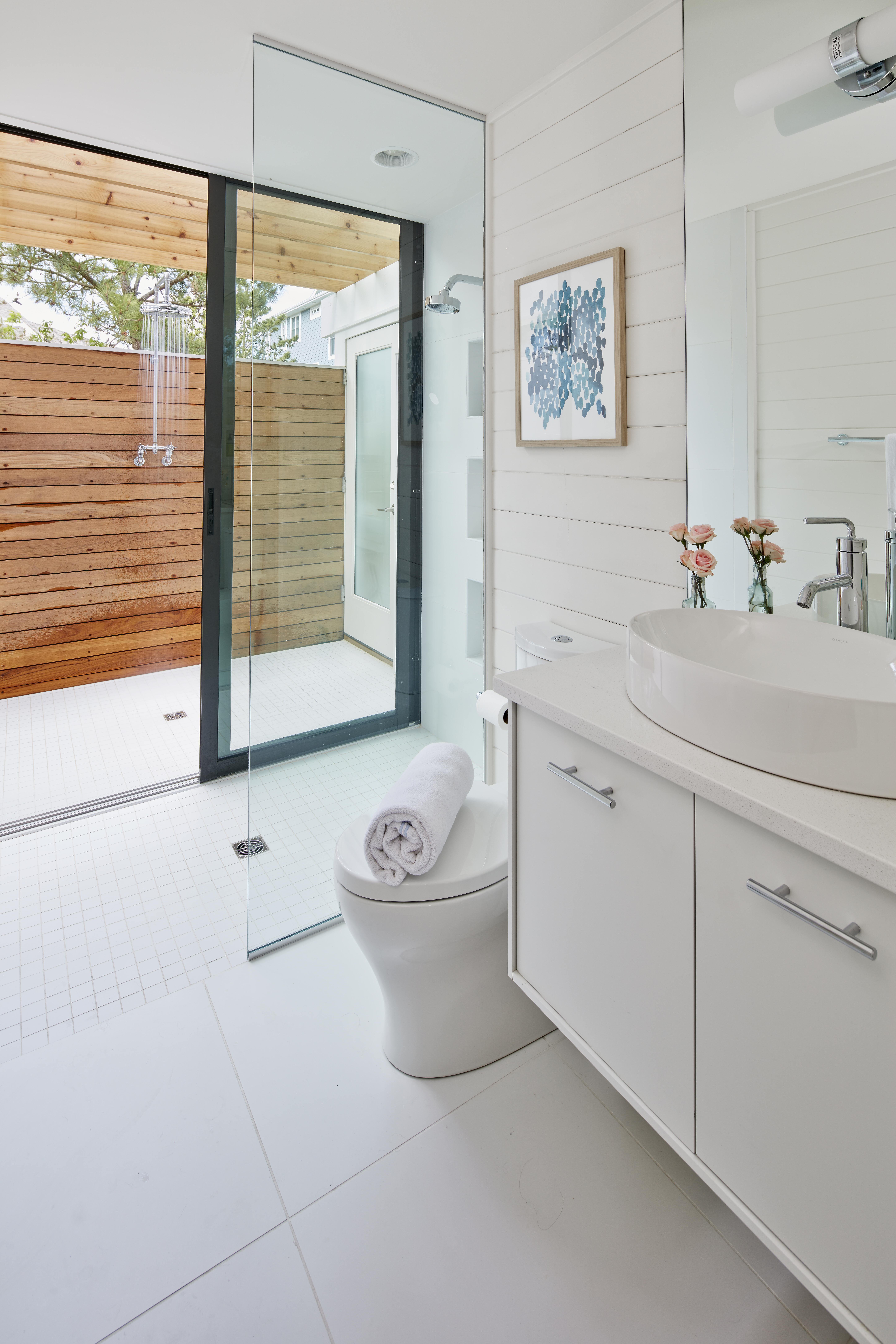 A true nod to authentic beach life, this surfboard shower was created for our Weekend at Burnie's custom home project.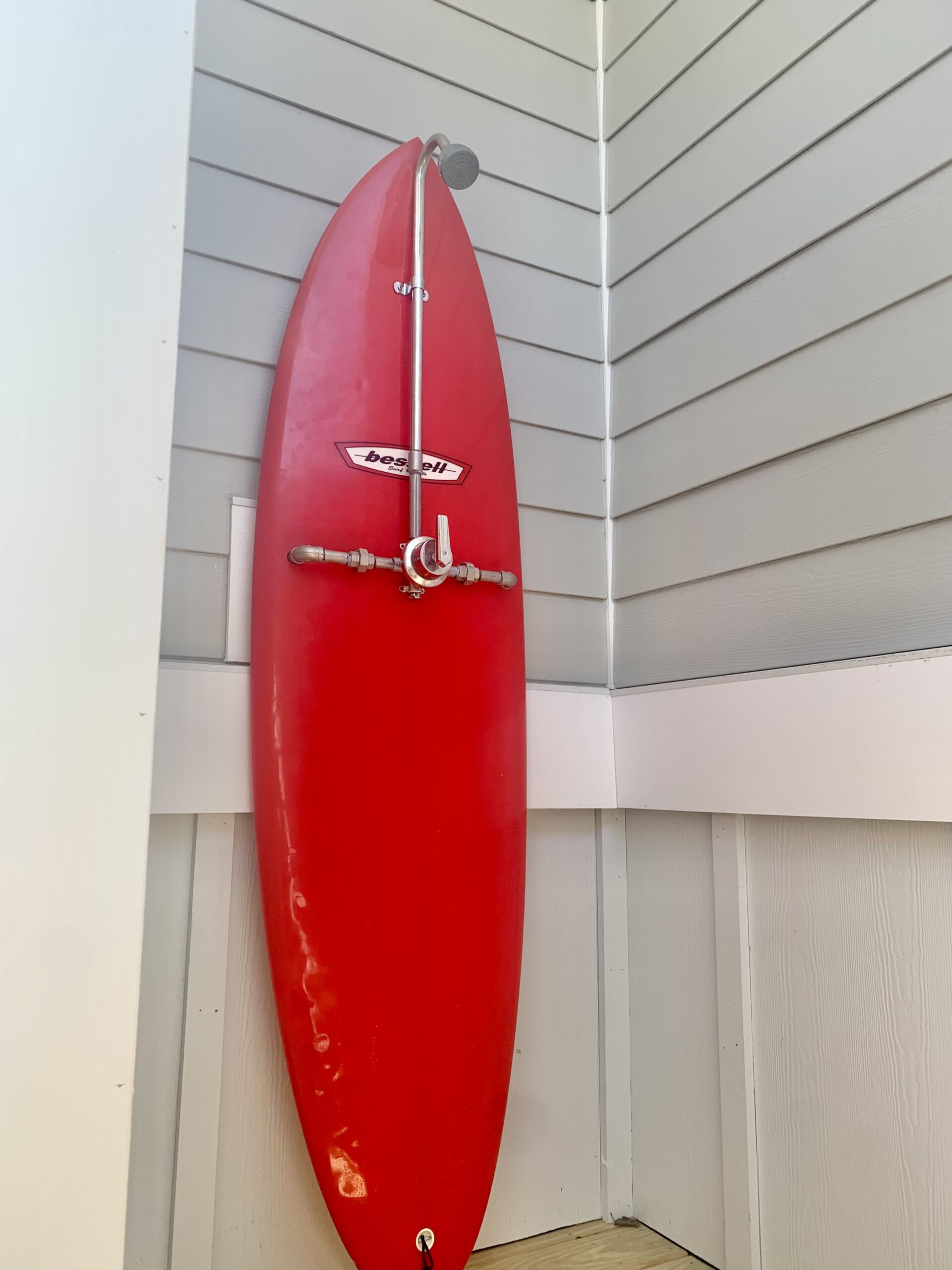 Our Villa Vytis custom home project includes an oversized outdoor shower specifically designed for wheelchair use, providing extra space for a refreshing shower after the beach.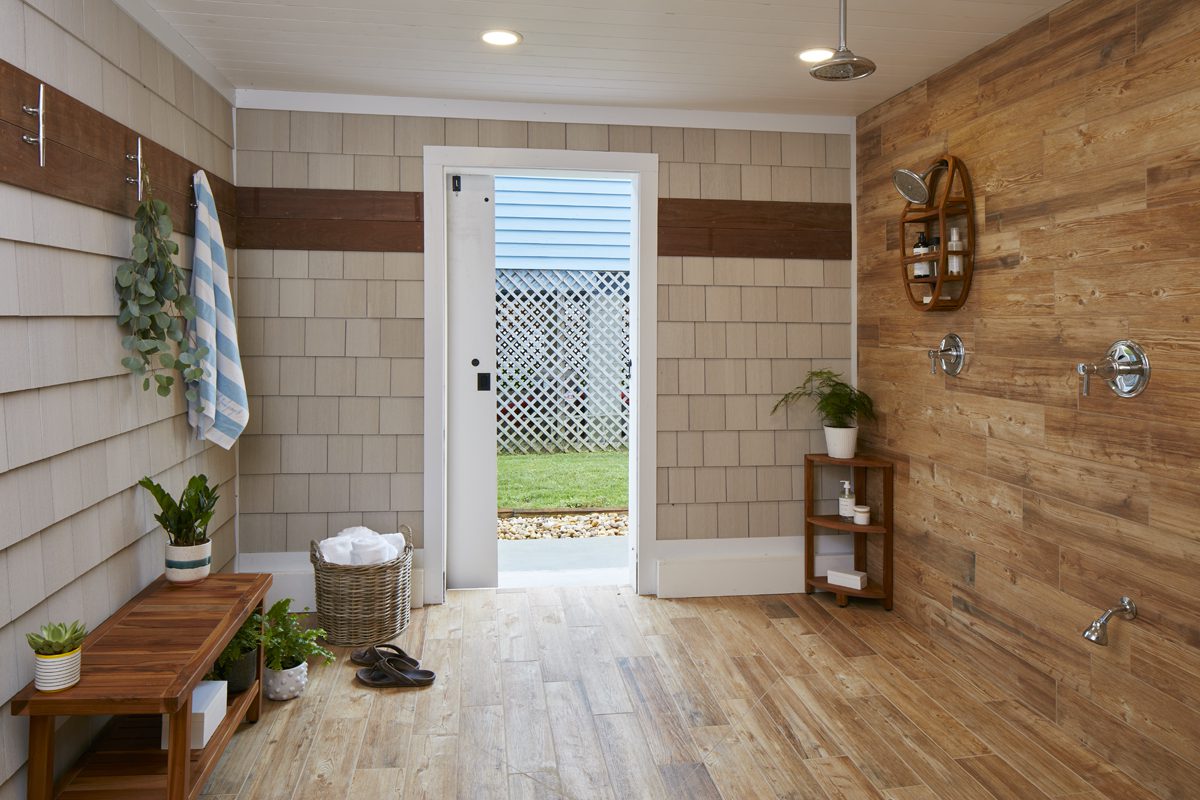 With side-by-side dual outdoor showers — one for dogs (left) and one for humans (right) — our Ocean of Dreams custom home project features an IPE wood door (for the humans).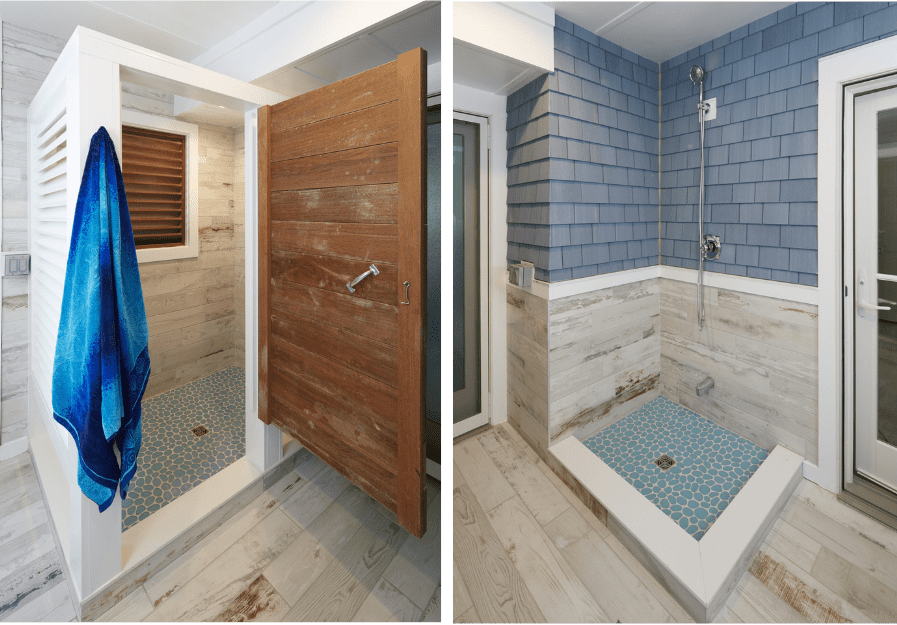 Custom millwork above this outdoor shower's entrance creates an interesting architectural detail in our Double the Fun custom home project.