NAHB 2020 Finalist for Both Custom Home Builder of the Year & Professional Women in Building's Woman of the Year + How She Got Here
2020 was definitely a year to remember and we hope you and yours are well and safe. Although this past year brought a unique set of challenges to our industry, a major highlight was being nominated as a top three finalist for the National Association of Home Builders (NAHB)'s Custom Home Builder of the Year award, as well as NAHB's Professional Women in Building's Woman of the Year award.
Being nominated as a finalist in both award categories is a great honor. I'm proud of and thankful for the entire team at Marnie Custom Homes and everyone who has shown support for me in creating this business from the very beginning. It's moments like this that bring me back to how I started and how Marnie Custom Homes has continued to grow.
As a fifth-generation homebuilder, I grew up in the construction industry, hanging around job sites, picking up trash and sweeping out construction sites. After graduating college, I made $11 per hour as a real estate assistant, where I saw firsthand the types of homes I never knew existed. It was during that experience that I decided to do whatever it took to build custom homes for myself and others.
For years I worked odd jobs and ate peanut butter sandwiches (jelly was a luxury I couldn't afford), saved every penny and studied market trends, waiting for a chance to buy into the market. I found a tiny, tired-looking bungalow that resembled a teepee with brown paneling, harvest gold appliances, slanted walls and green shag carpet. So I maxed out every credit card in order to buy the home as a total fixer-upper. Even my Dad told me I'd made a huge mistake; but I was determined to prove him wrong.
Nine months later, I sold that house for a profit, reinvested the money in another lot and that was it. I was addicted.
My very first house, affectionately nicknamed "The Wigwam" (for obvious reasons), in all its glory.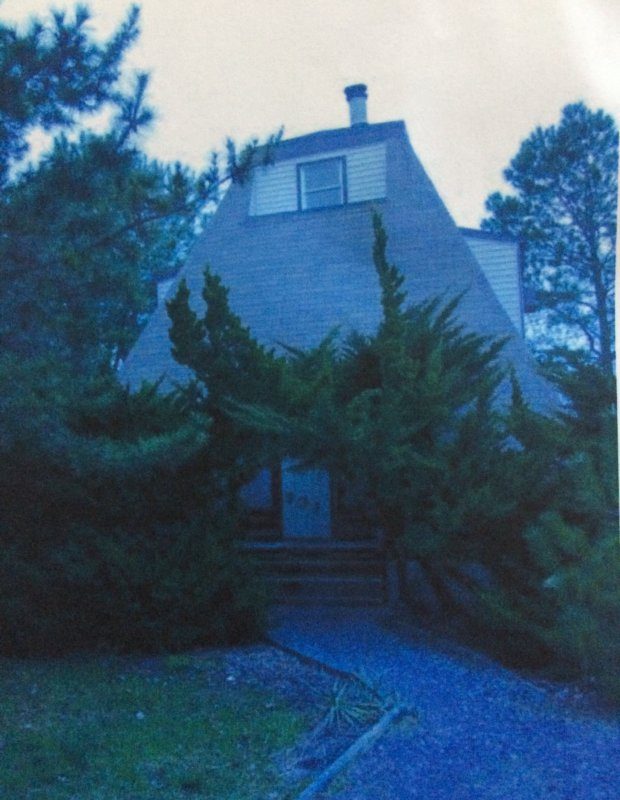 I officially started Marnie Custom Homes in 2007 during the worst housing crash in U.S. history. So I continued to complete most of the building myself and started designing the homes as well. I began using energy-efficient practices back when it was still cutting edge and built the first LEED-certified home in Delaware.
A few years later, Marnie Custom Homes was thriving in ways I never expected. As a result, my clientele was changing with my business. Many of the homeowners I worked with were CEOs, CFOs, and men and women who had built vast, hugely successful companies. I wanted to be able to speak their language, as well as more deeply understand my own business, so I decided to pursue my MBA. I applied and was accepted into Duke's Fuqua School of Business, and graduated in 2013. The time I spent there was invaluable on both a personal and professional level, and although it was one of the most difficult times in my life, it was worth every sleepless night.
I earned an MBA from Duke University's Fuqua School of Business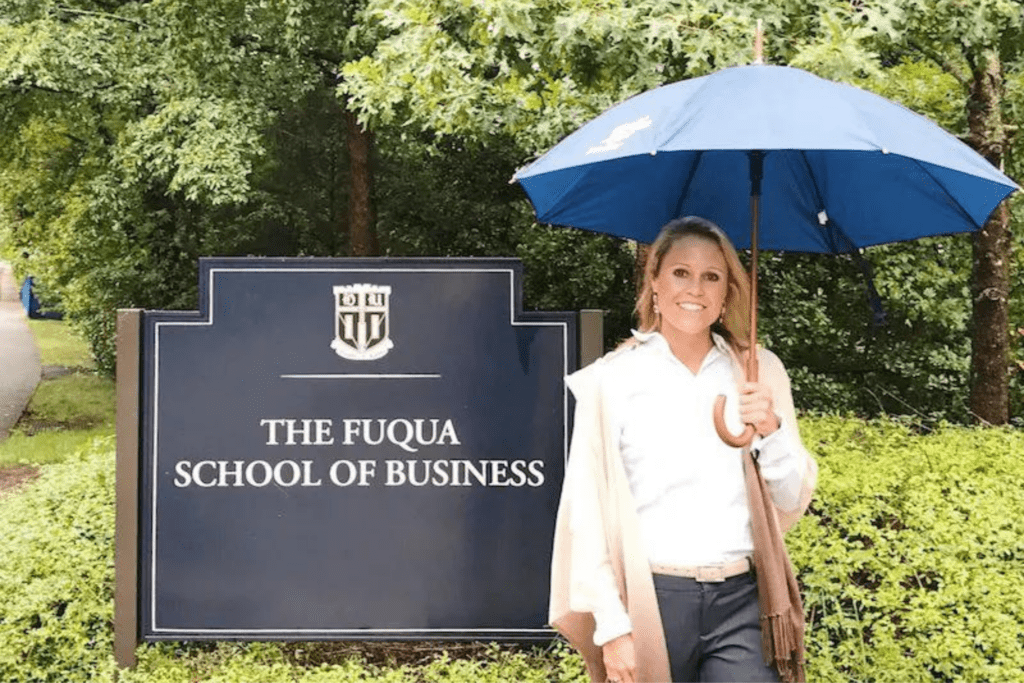 Shortly after earning my MBA, I realized it was time to hire a team. We began using reclaimed and recycled material to make clients' homes unique, and in 2013 built one of the first 95% American-made homes in the country—during construction 90% of all materials were used and 96% were recycled (Eco Beach custom home project photo below). I quickly learned that not only is it financially viable to use products and materials made in the USA, but also there is a plethora of other benefits as well.
Marnie Homes' Eco Beach Project—One of the first 95% American-made homes in the country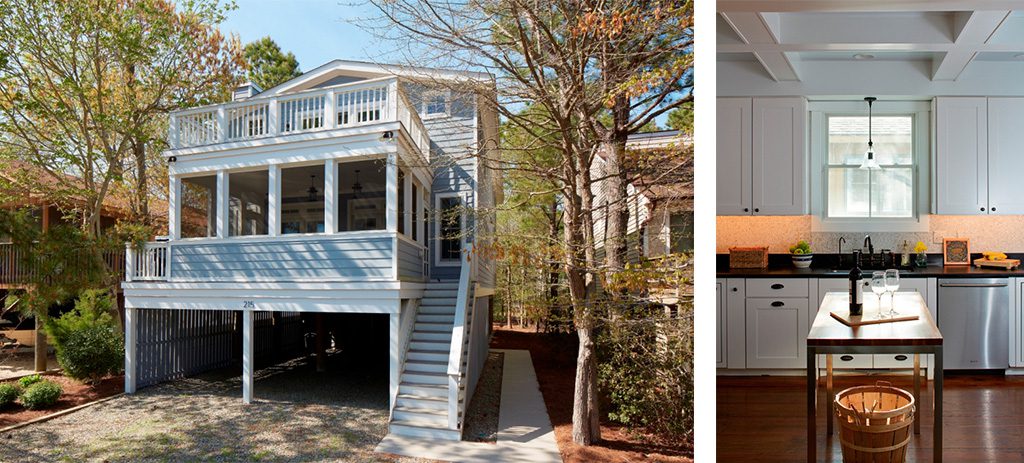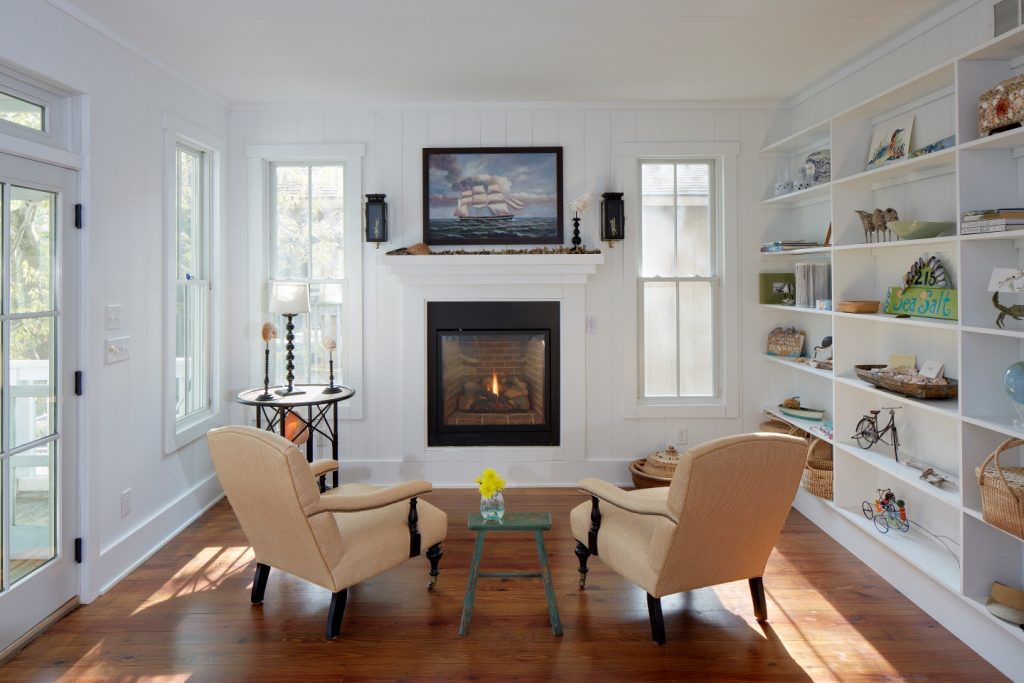 In 2015, I was approached by Scripps Network to film a pilot for Big Beach Builds. I nearly jumped out of my skin with excitement and fear. Never in my wildest dreams did I ever think I would be on TV. Big Beach Builds was a life-changing experience. A few years later, I was asked to host HGTV's 2018 Dream Home show which was another huge honor. Being on TV was fun, incredibly challenging and ultimately rewarding, and I wouldn't have connected with many of you without it.
Marnie on set of Big Beach Builds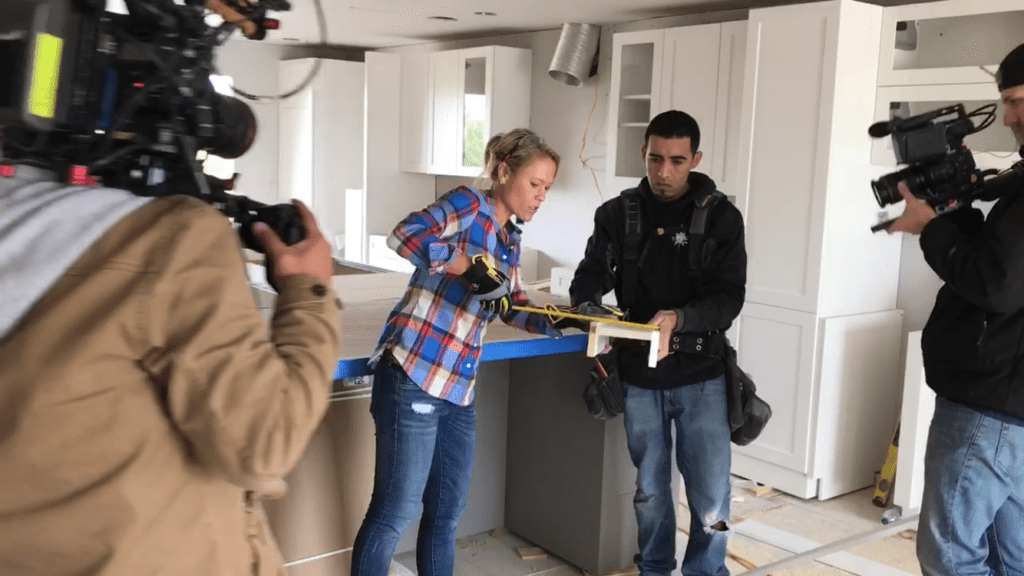 In the beginning, I never could have imagined how Marnie Custom Homes would grow and truly make a national name for itself in the custom home industry. With a team of 10, we build on average eight custom homes per year and now have close to 110 custom homes built to date.
Building these homes is a dream come true for me and the entire team. Through innovative use of materials, impeccable craftsmanship, inventive design sense, and unparalleled work ethic we bring our clients' visions to life which is extremely rewarding and we're proud to be a part of it all. And while we don't know what 2021 will bring, whatever it is, we'll be ready for it.