Empowering Women in Construction + Following Your Passion
This week, March 7-13th, is Women in Construction Week! Each year, the National Association of Women in Construction (NAWIC) highlights women as a viable component of the construction industry, raising awareness of the opportunities available for women and emphasizing the growing role of women in the industry as a whole.
As a fifth generation homebuilder, I grew up in the industry, but I never considered pursuing construction for my career. After graduating college, I moved to the beach and worked as a real estate assistant. During this time I began studying the market and quickly became fascinated with real estate—and discovered just how amazing custom homes could be.
A few years later I was able to scrape together enough to buy a dump of a house and fixed it up with my knowledge from working on jobsites for my dad. I sold it for a six figure profit and I was officially hooked.
I've learned a lot within the industry not only from my earlier experiences with my family, but also over the past 14 years when I established my own custom home company, including building the first LEED-certified home in Delaware, and adopting sustainable building practices early on. Then being asked to host Big Beach Builds in 2017 and 2018, and HGTV's Dream Home in 2018. Now, Marnie Custom Homes builds an average of eight custom homes per year, with 110 built-to-date.
Throughout all of this, I'm often asked what my best pieces of advice are for women wanting to pursue a career in construction; however, my experiences have taught me valuable lessons for anyone wanting to pursue a career—in any industry. I hope you find the below helpful and inspirational. My mantra is always, "DON'T GIVE UP!" Especially on your dreams and passions.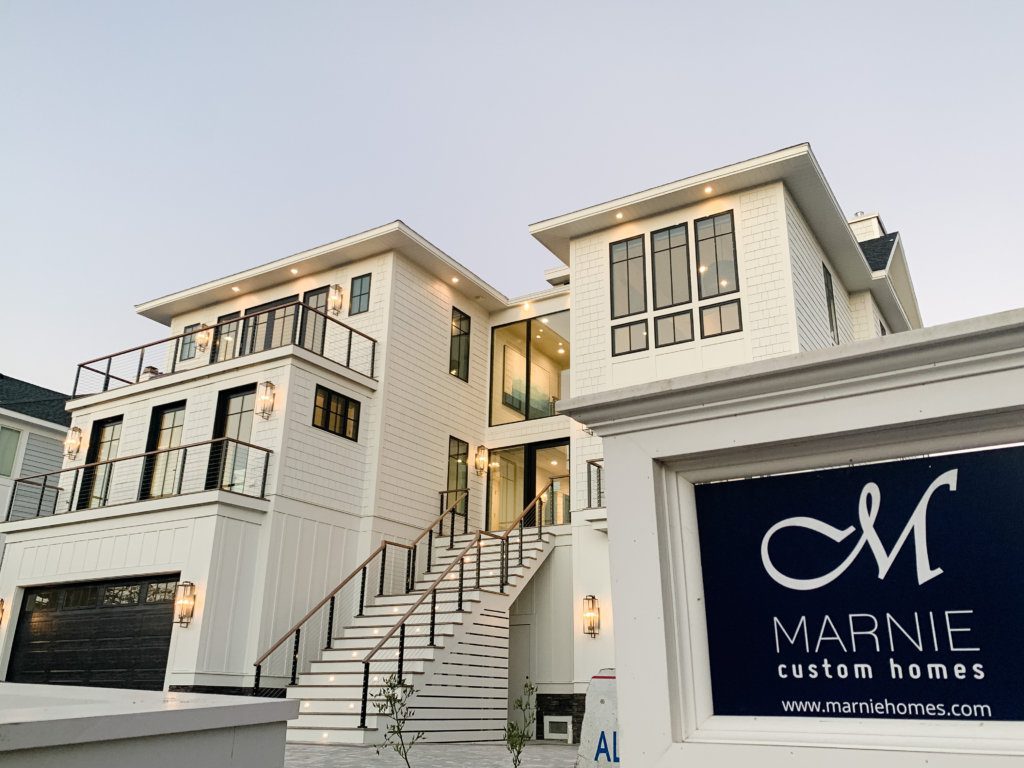 Believe in yourself
Because construction is a mostly male-dominated industry, my brother and Dad would often say to me, "Don't let anyone talk down to you. Trust in yourself because you know what you are doing."
This gave me a lot of confidence. In the beginning, there were naysayers who believed I couldn't build a house because I was a woman, but if you're passionate about something and put in the work, you can achieve your goals no matter what the "industry standard" may assume.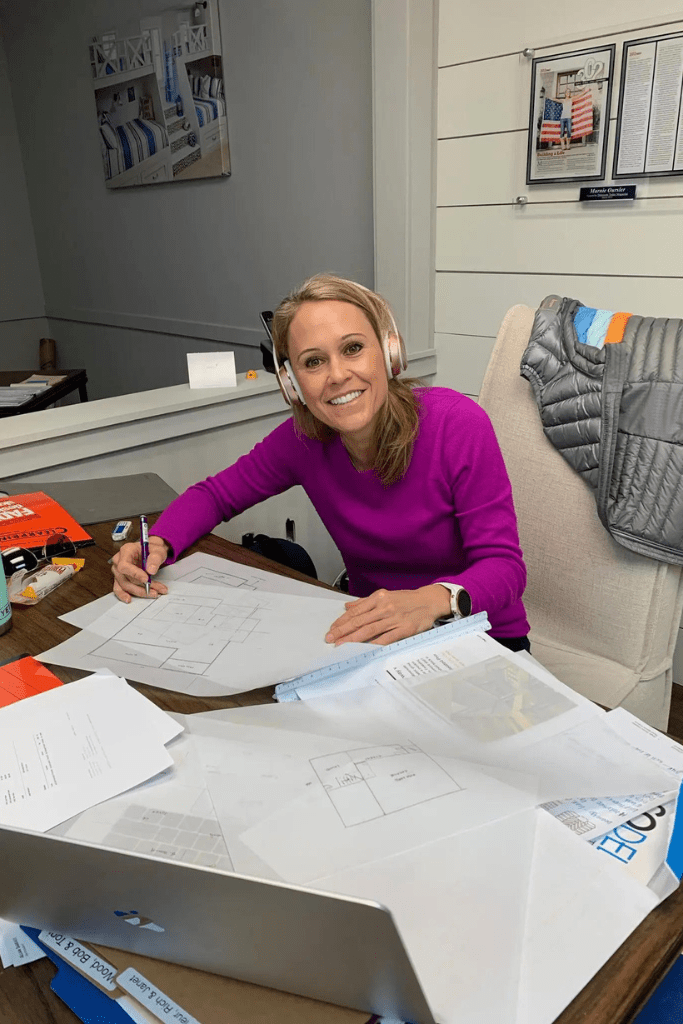 Understand the work
To be successful in any industry, you need to get out in the field and understand how things work, even if that means starting as a volunteer or intern. It's not glamorous, but it's the best way to learn. I know what it's like to sweep out a house in mechanicals at 6 a.m. when the wind chill is below zero, and form up concrete in 100 degree weather.
I believe you gain a deeper understanding and greater appreciation of the work when you have experienced it firsthand.
Build meaningful relationships
I earned respect from subcontractors and vendors by working with them to solve problems, listening, putting in long hours, and asking for advice and feedback from them. I formed relationships with everyone through trust. I value them and let them know it all the time.
We are a team out there, all with common goals: to solve problems and work together to implement each home's design and vision. You can't do it alone, so surround yourself with people who know your value, support your goals and offer ideas and solutions. Join an industry networking group or volunteer in an industry-related community organization. Building positive relationships is everything.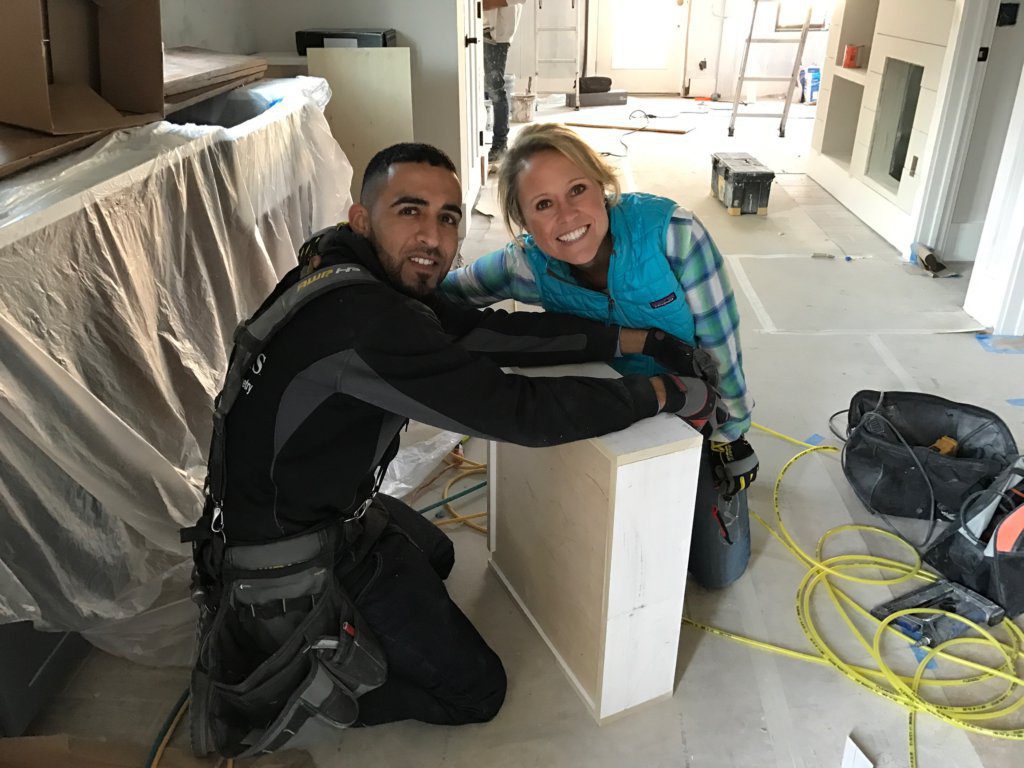 Turn negatives into positives
My biggest advice for starting out in any industry is to turn perceived negatives into positives. For instance, I started asking people about their home building experiences and many said they were intimidated by the entire process, so I made a point to ensure my clients felt comfortable by truly getting to know them and asking a lot of questions.
Some clients said they didn't understand all the costs, so I structured my business so all line items were clearly stated and able to be reviewed on an ongoing basis. I also asked clients why they hired me, and most said because I'm so creative. So I continue to market my company by highlighting my creativity.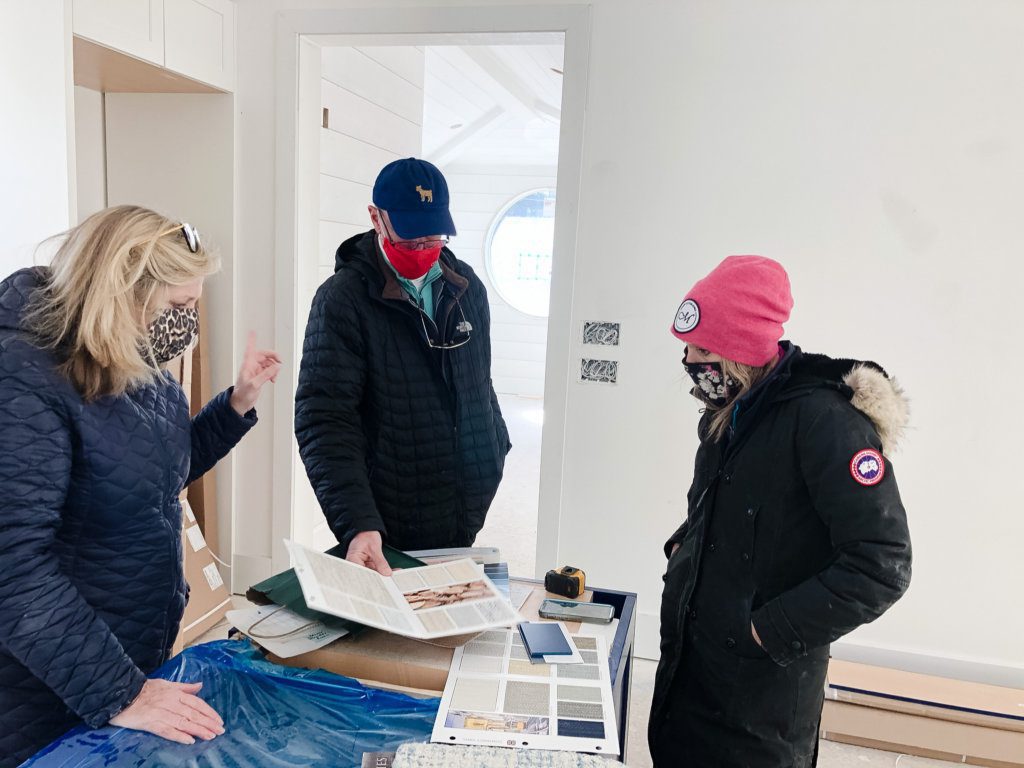 Realize you don't know everything
I'm constantly brainstorming with my team on how to better serve our clients, elevate our work product and streamline our processes.
Be open to new ideas and don't be afraid to ask for advice. It takes all of us at Marnie Custom Homes working together as a team of 10, along with hundreds of subcontractors and vendors, to design and build each home. Having everyone working together towards the same goal is a dream come true.