Design School: Types of Wood Paneling
One of my favorite ways to bring charm to a new build is with panel molding. Wall paneling dates back to the late 15th century, but gained mass appeal in the 16th century when home was viewed more and more as a place of comfort. The application was originally a method of insulation intended to keep out drafts but, aided by the printing press, its decorative appeal soon spread far and wide.
In modern homes, panel molding is exclusively decorative and comes in a variety of patterns and assemblies. Whether it's a square space that needs character, a large room that needs warmth, or a small corner that craves texture, wainscoting or another form of paneling is almost always the answer. These decorative features are also a cost-effective way to drastically transform your home and can even increase its value. And the best part? Although wood paneling is seeing a comeback of sorts, it really never left the scene – it's a timeless classic that you can enjoy for many years to come.
Before I get into the types of wall paneling, here's a quick primer on the difference between wainscoting and panel molding:
Panel molding reaches above the typical chair rail height and can even cover the entire wall. It can also be applied to the ceiling and can consist of either solid panels or separate trim pieces put together to create different designs and patterns.
Wainscoting refers to a type of decorative panel molding that is usually at chair rail height (approximately 32″ above the floor) or below.
TYPES OF PANEL MOLDING: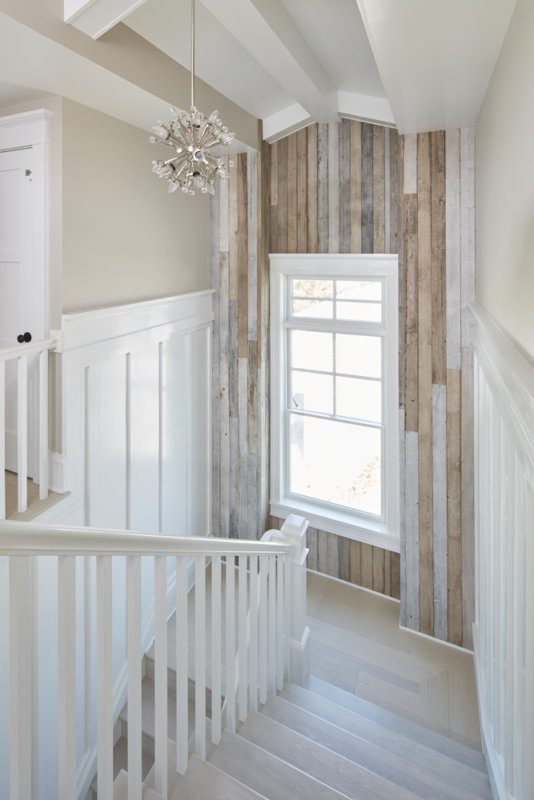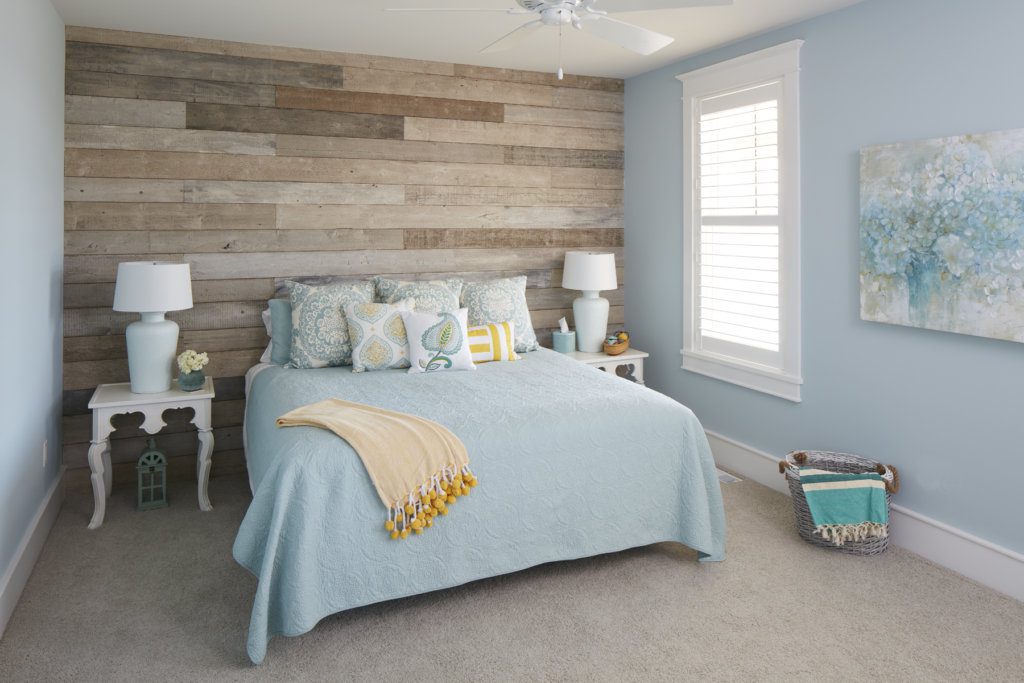 Plank wall: This application consists of a series of wood planks that run floor-to-ceiling either horizontally or vertically (although vertical is more common). Plank width varies depending on the size of the room and personal preference. Whether you use reclaimed wood, new wood, or new wood made to look old, a plank wall adds tons of warmth and texture to a space. The paint, stain color, and finish, as well as the plank direction and width, will play a big role in the overall look and feel.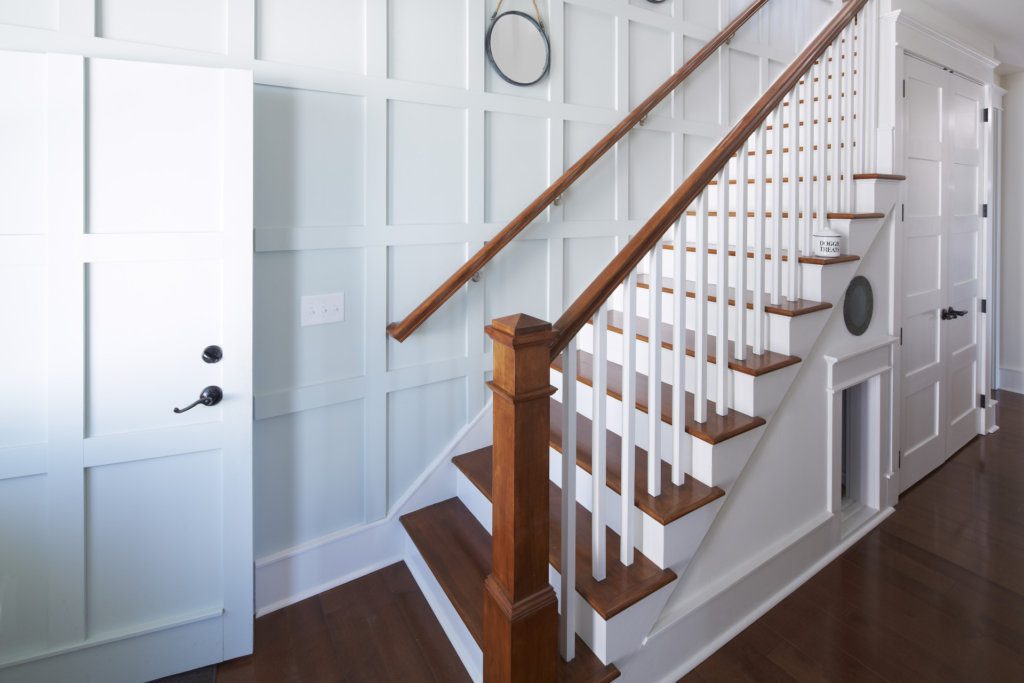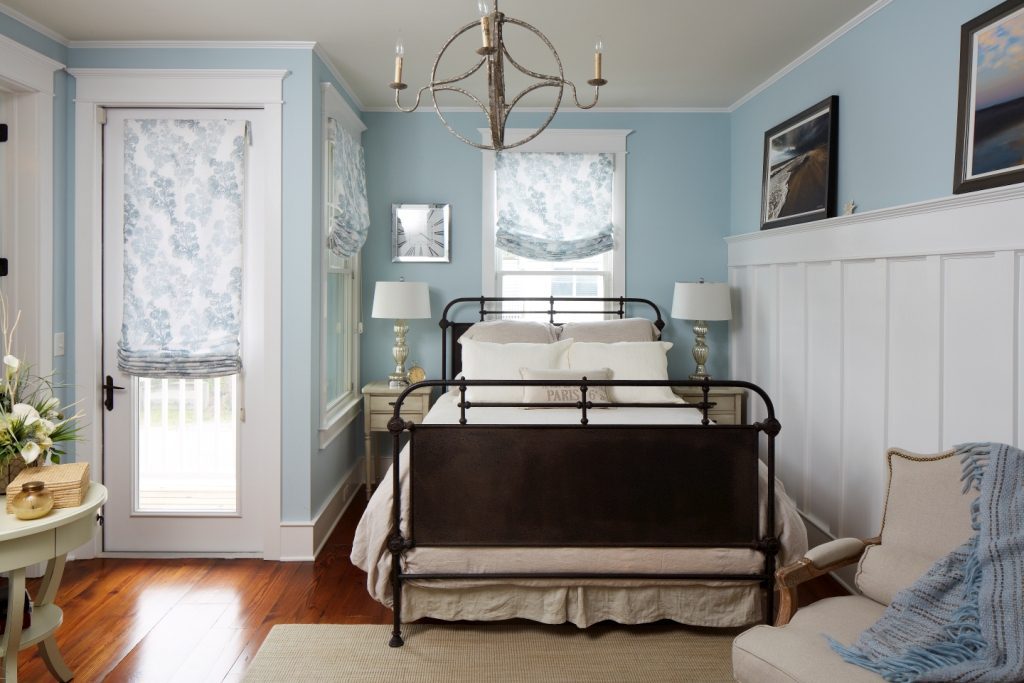 Board and batten: Board and batten consists of panels (boards) with narrow strips of wood (battens) concealing the seams between them. It's often capped with a wider plate rail that creates a platform for art, photos, and decorative objects. Board and batten was once considered an austere, Shaker-like alternative to the more extravagant Victorian wallcoverings. This simple design can run the whole height of a wall, three quarters up, or even stop halfway. Board and batten is common in bathrooms, bedrooms, and dining rooms.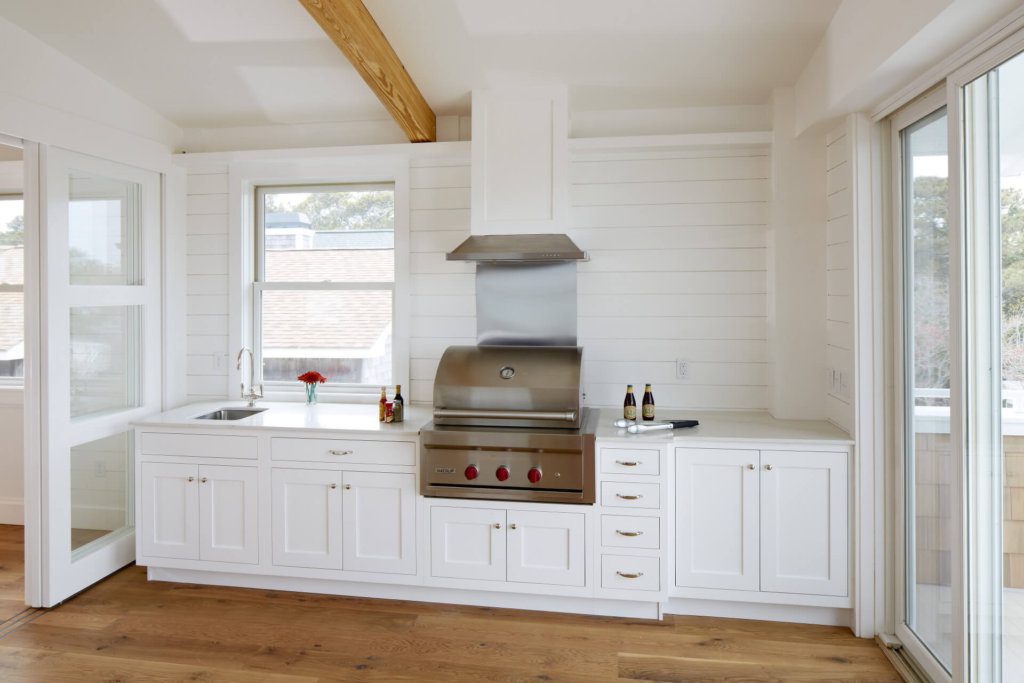 Shiplap: Shiplap acquired its name from the fact that its panels overlap. Contrary to popular belief, shiplap is not just wood planks (or sheathing) nailed to a wall. The design, which originated on home exteriors, features grooved boards fitted tightly together with "rabbets" (or notches) to form a weatherproof seal. Because its joints are often hidden so well, it's easy to mistake true shiplap for simple sheathing. Shiplap is inherently informal, making it ideally suited for farmhouses, beach houses, and cottage-style homes.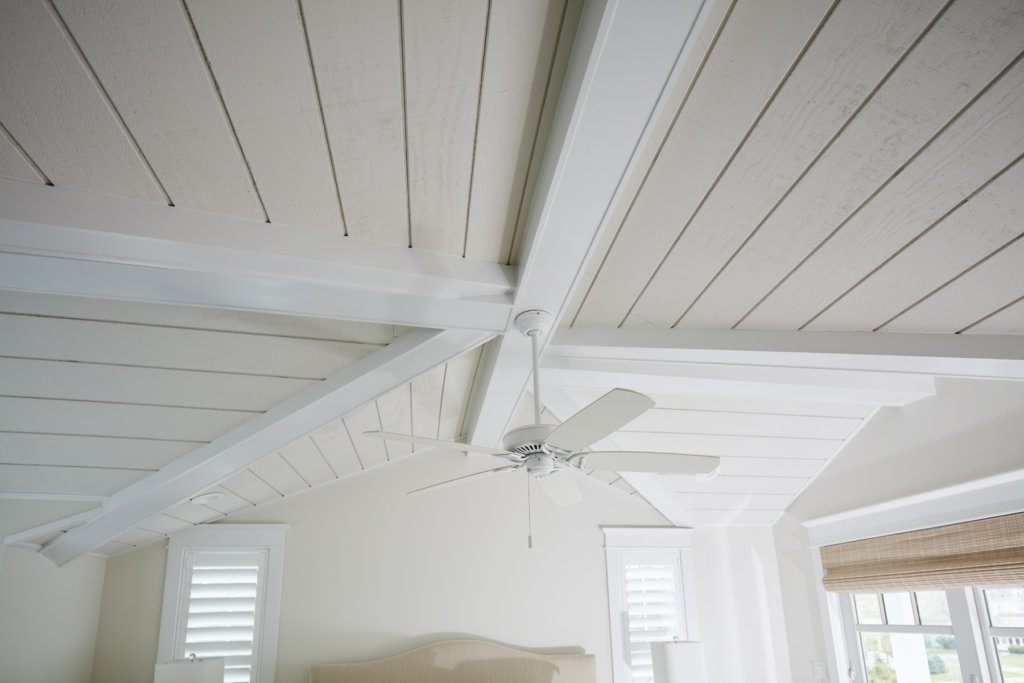 Tongue and groove: Tongue and groove is similar to shiplap and offers the same clean, classic look, but is usually a bit pricier. The difference between these two styles is how they connect – instead of shiplap's rabbet joint, tongue and groove connects where the "tongue" of one board fits into the "groove" of another. Where the boards in a shiplap application overlap slightly, tongue-and-groove boards fit tightly together.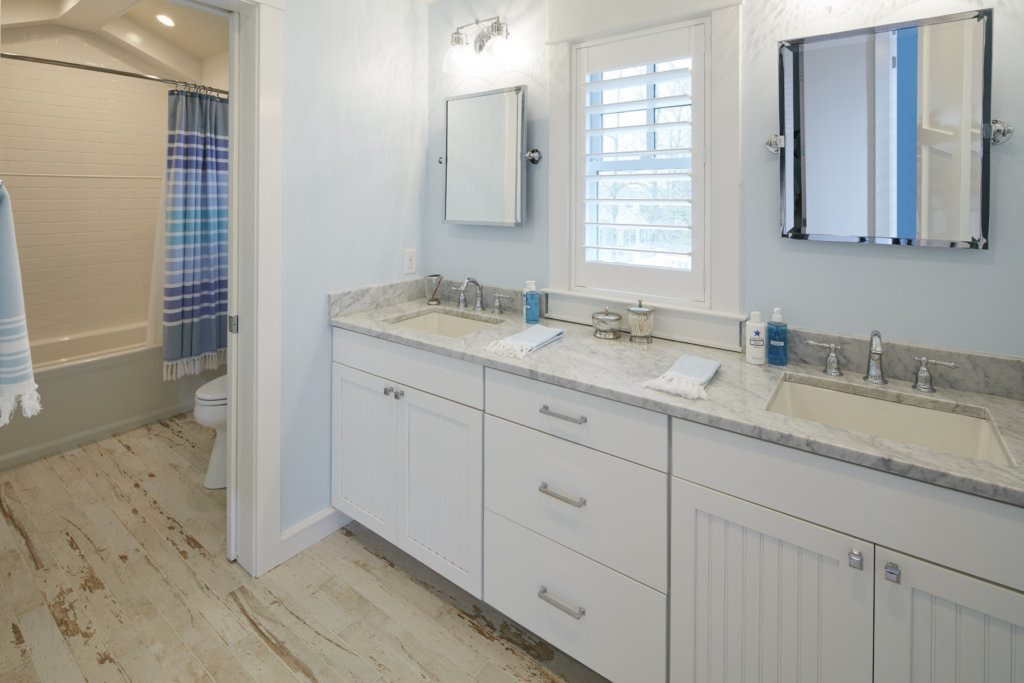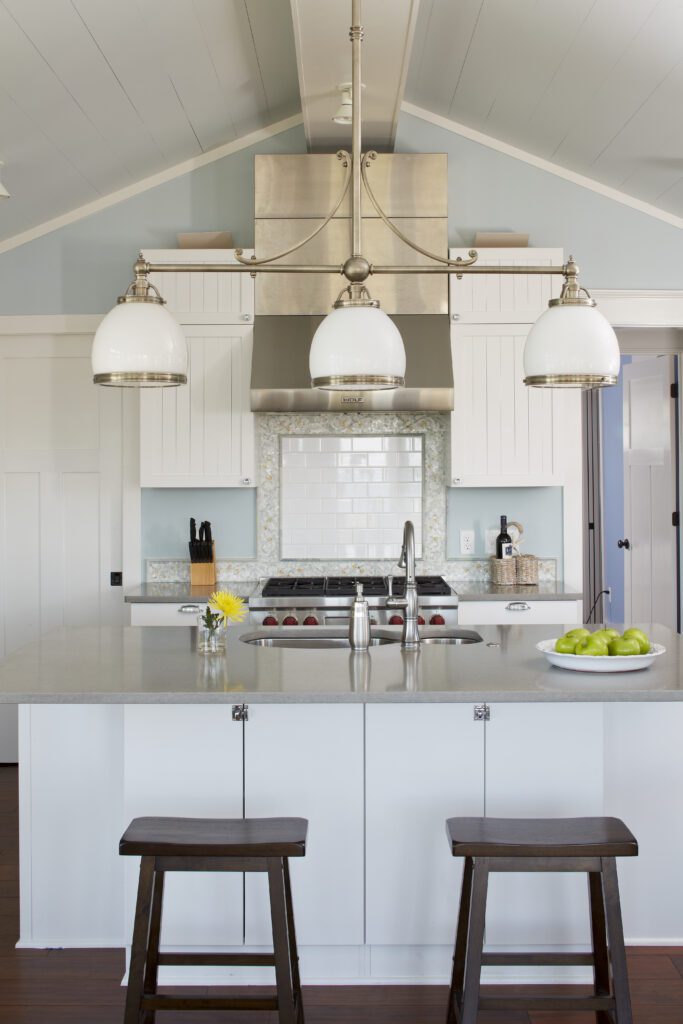 Beadboard: Beadboard is a type of tongue and groove that features panels with decorative beading rather than single planks. This style is an affordable alternative to fancier wall cladding and was the paneling of choice for back-of-the-house rooms (like the kitchen) and seasonal cottages in the late 1800s and early 1900s. Beadboard works on entire walls, half-walls, and ceilings, and can also be used in hallways, on kitchen islands and cabinets, to frame in a bathtub, and as a kitchen or bathroom backsplash. This charming paneling creates a laid-back style that translates well into beach homes, farmhouses, and other informal spaces.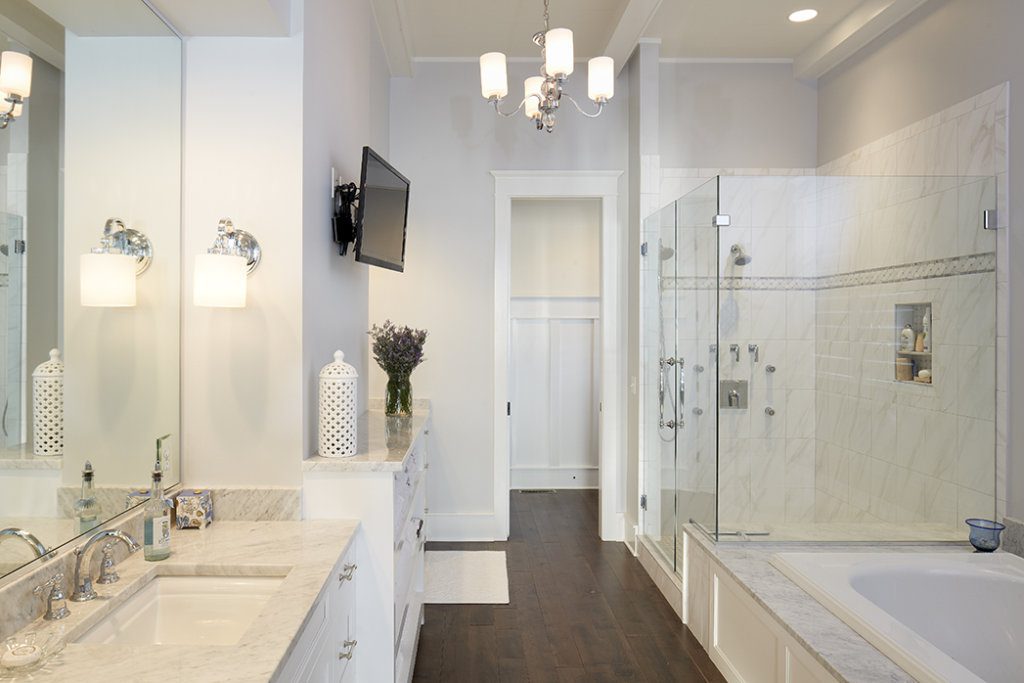 Flat panels: Flat panels are a type of wainscoting that communicate a luxe, high-end look. They have simple, clean lines, and are most often comprised of a baseboard at the floor, then a bottom rail (a horizontal piece of the panel frame), followed by the stiles (vertical pieces of the frame) and panels, a top rail to complete the panel frames, and crowned with a chair or cap rail.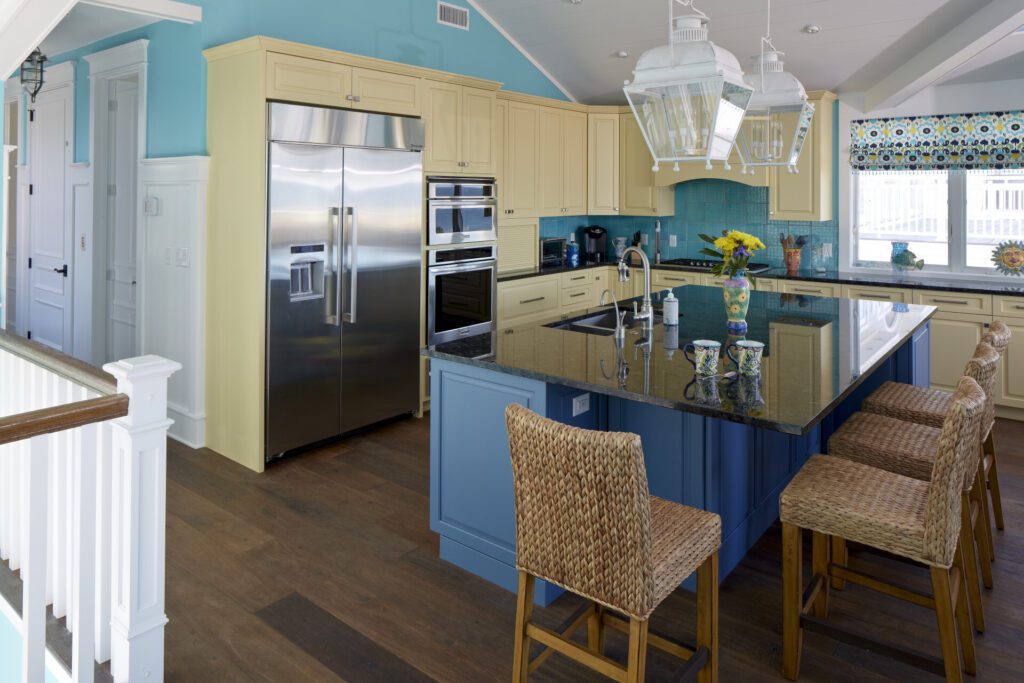 Raised panels: The most traditional wainscoting style, raised panels feature a panel with beveled the edges and date all the way back to colonial days. It's typically applied at a height between 30 and 40 inches, but can be also be adapted for higher-ceilinged spaces by creating two rows of panels divided by a center rail. Usually more elaborate than flat panels, the bottom rail of a raised panel design can double as the baseboard or be built up with several pieces of molding.
NOTE: Wainscoting can be installed at varying heights – at those mentioned above, on a full wall, one- or two-thirds up, or – in some instances – even halfway up the wall. But always keep an eye on proportions – paneling that's too low can look skimpy and be dwarfed by other elements in the room. However you choose to install your paneling, have fun with it!
Do you have any wood paneling or a wood wall in your home? Share a photo on social media and tag it with #TalkToMarnie so I can check it out!
Class dismissed!