How to Update Your Kitchen on Any Budget
The holidays are just around the corner, which means your kitchen will be seeing a ton of action. Between cooking the Thanksgiving turkey, baking Christmas cookies, and feeding and entertaining hungry family members, friends, and guests, you need your kitchen to be in the best shape possible for the season ahead. Use my tips below to refresh your kitchen for the entertaining season whether you have $100 or $10,000 in your budget.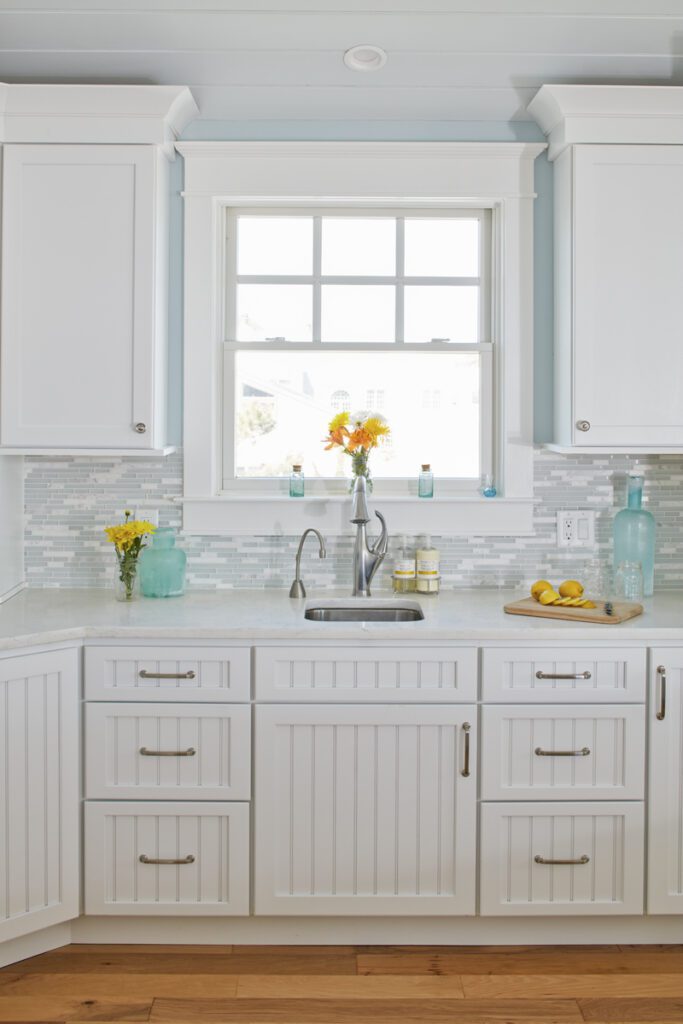 IF YOUR BUDGET IS $100
For just about $100 (or less, depending on which type of paint you choose), you can quickly and easily repaint your kitchen. Because most kitchens have relatively little wall space compared to other rooms – between cabinets, around windows, etc. – a little paint goes a long way. By doing the painting yourself, you can save even more money, and, if you'd like, splurge on a higher end paint.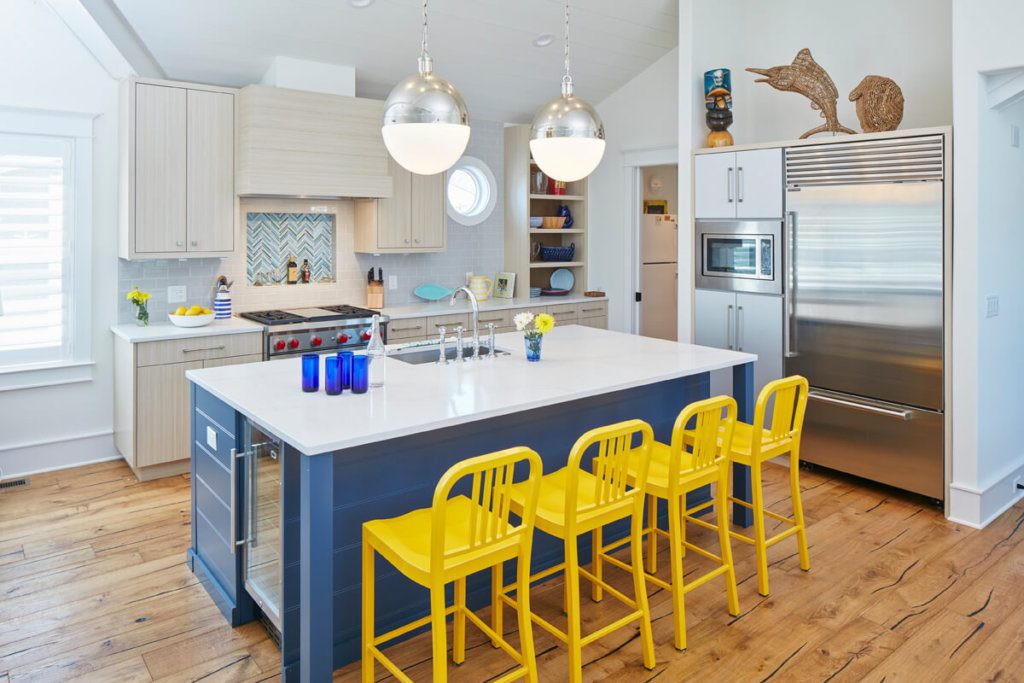 IF YOUR BUDGET IS $500
Once you've changed the wall color, use the remainder of your budget to install new light fixtures. Try a single pendant over the sink, a statement-making chandelier anchoring the entire space, or three sleek pendants over an island or peninsula. You can splurge on one special fixture, or scour the internet for more cost-effective options so you can redo the entire kitchen's lighting. If you have any room in the budget, consider under-cabinet lights.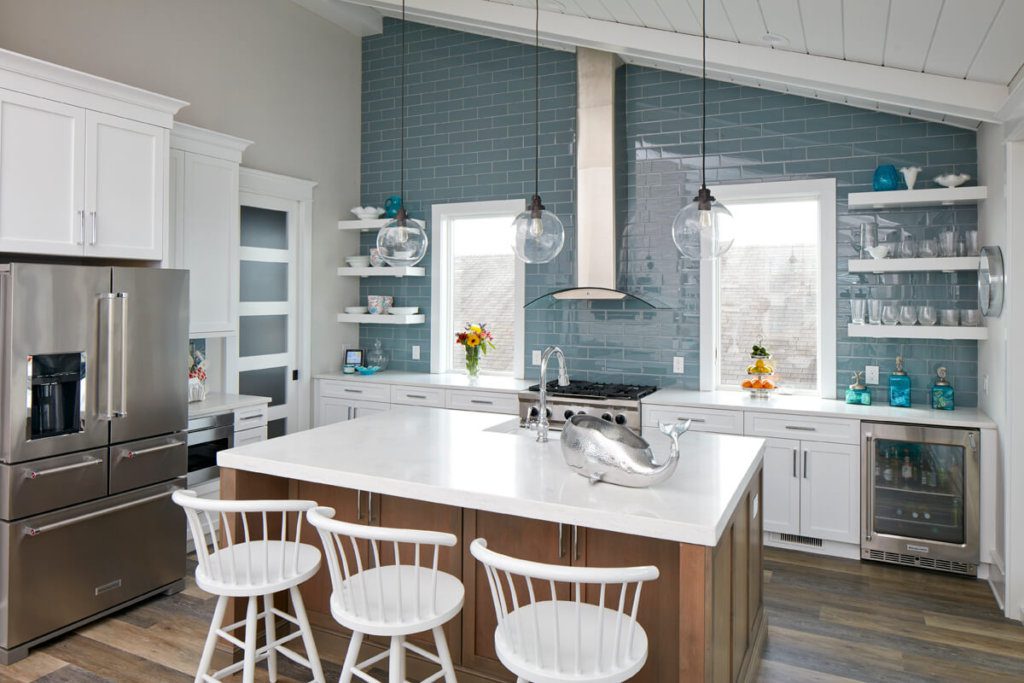 Another option for a $500 budget is to install open shelving. Open shelving works in kitchens of all sizes, styles, and layouts, but works especially well in small kitchens by creating more visual lightness. Consider replacing even one cabinet with open shelves for a dramatic effect on your space. BONUS: It's the perfect place to display festive holiday dishes and tablewares.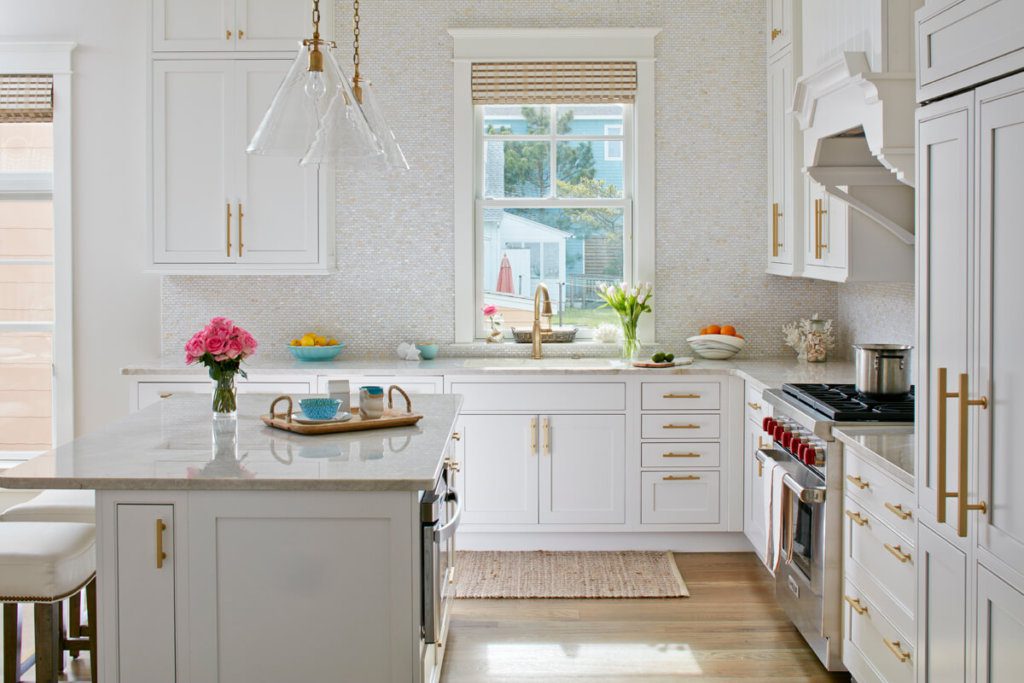 IF YOUR BUDGET IS $1,000
So you've changed the wall color, swapped lighting, and maybe even added some open shelving. With $1,000 you can also add a brand new kitchen faucet. Replacing the faucet is cheaper than getting a whole new sink, and can change the entire look and feel of your kitchen. For something a little different, forgo the traditional stainless steel and instead opt for black, brass, or copper.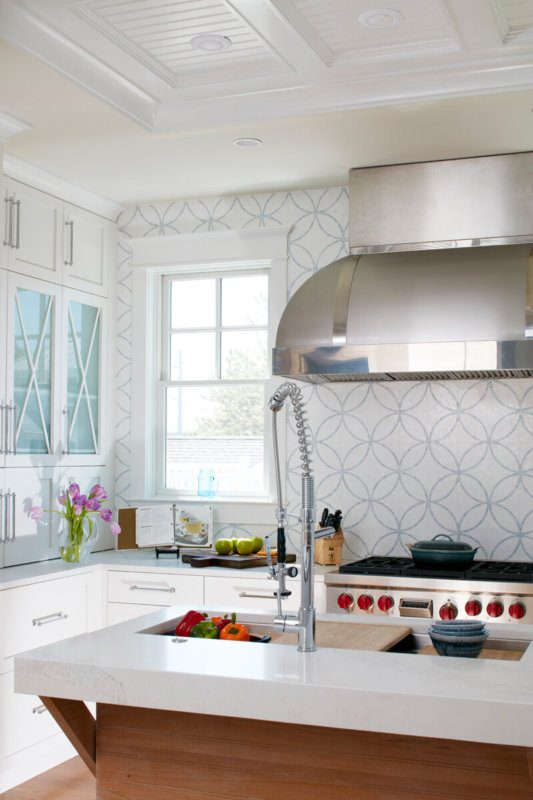 IF YOUR BUDGET IS $2,000
With $2,000 comes options: depending on the size of your space and the materials you choose, you can either add new backsplash tile or update your cabinetry. If you have a smaller kitchen and want to retile it, there will be more room for a pricier tile/material. For larger spaces that desperately need a new backsplash, consider more economic, but totally classic, options like subway, penny, or hex tile.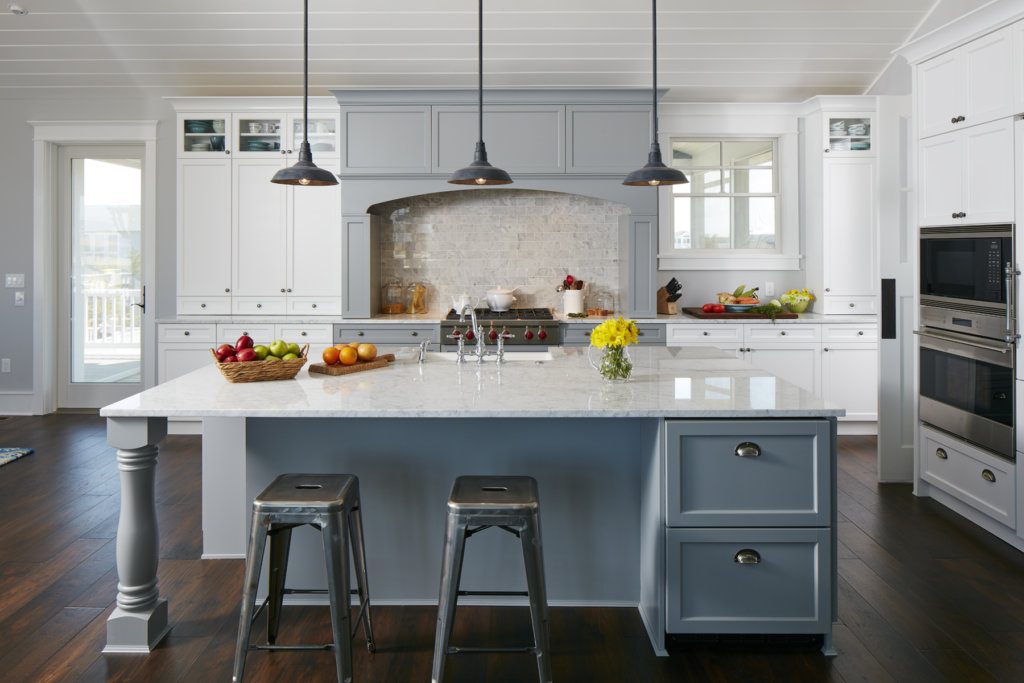 If you decide your cabinets are most in need of a refresh, try repainting the existing ones and swapping out all of the pulls and knobs. Both of these fixes will breathe new life into your kitchen.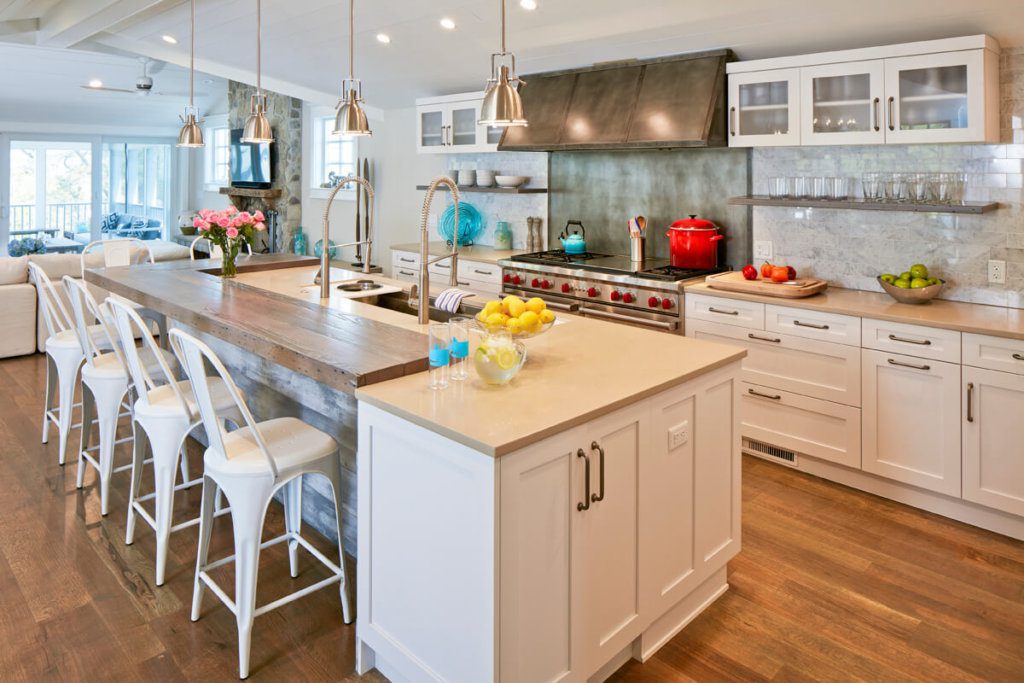 IF YOUR BUDGET IS $5,000
Updating your kitchen counters is one of the biggest changes you can make to your space (along with changing or painting your cabinetry). A budget of $5,000 should allow for this transformation, depending on the size of your space and the materials you choose (butcher block is far cheaper than marble, for example). When selecting a countertop material, consider not only your budget, but also your lifestyle and the amount of time and energy you're willing to devote to proper care and maintenance.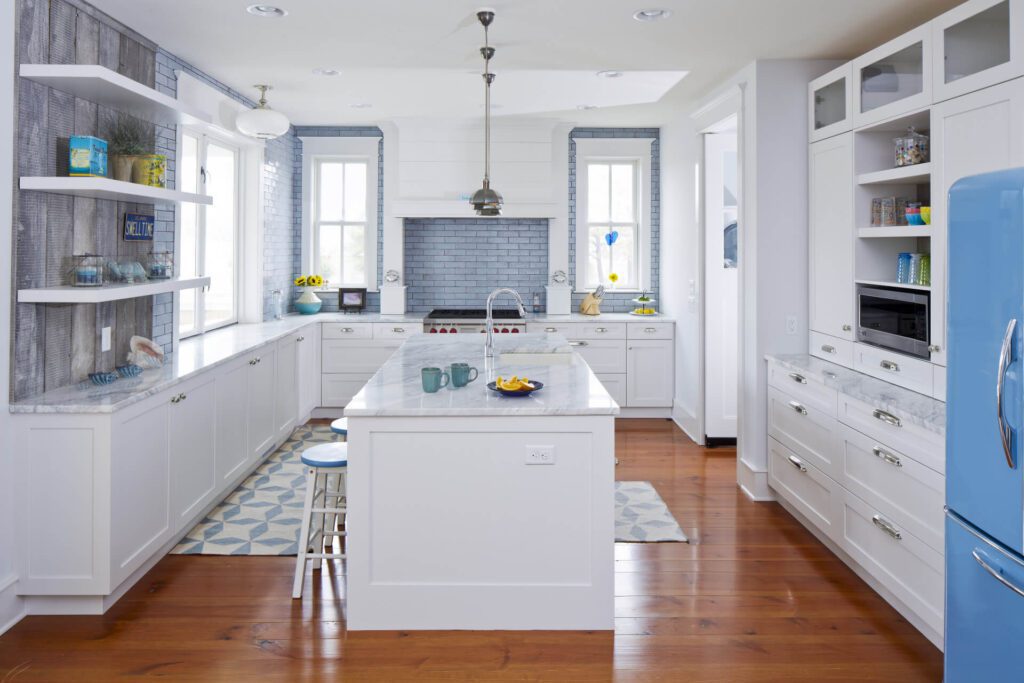 IF YOUR BUDGET IS $10,000
$10,000 is a significant kitchen budget and will give you plenty of room to do all of the other updates on this list and possibly then some, depending on your material choices and the size of your space. If you have any wiggle room left in your budget, consider updating your appliances. You may not be able to update all of them at once, so make sure that whatever you do buy matches the rest of the appliances in your space. TIP: To avoid extra installation and retrofitting costs, opt for appliances that are the same size as your current ones.
From the heart of my home to the heart of yours,