Aging in Place: 8 Must Have Features for your Custom Beach Home
As the holidays approach, we all tend to spend more time at home. And while designing your house to be comfortable and support your needs is important in any season, many homeowners are thinking long-term and planning their homes to support "aging in place." Being able to grow older in your own home both comfortably and safely are the fundamentals of aging in place design. Below, I've highlighted options to help keep your home accessible, safe and stylish for your life ahead.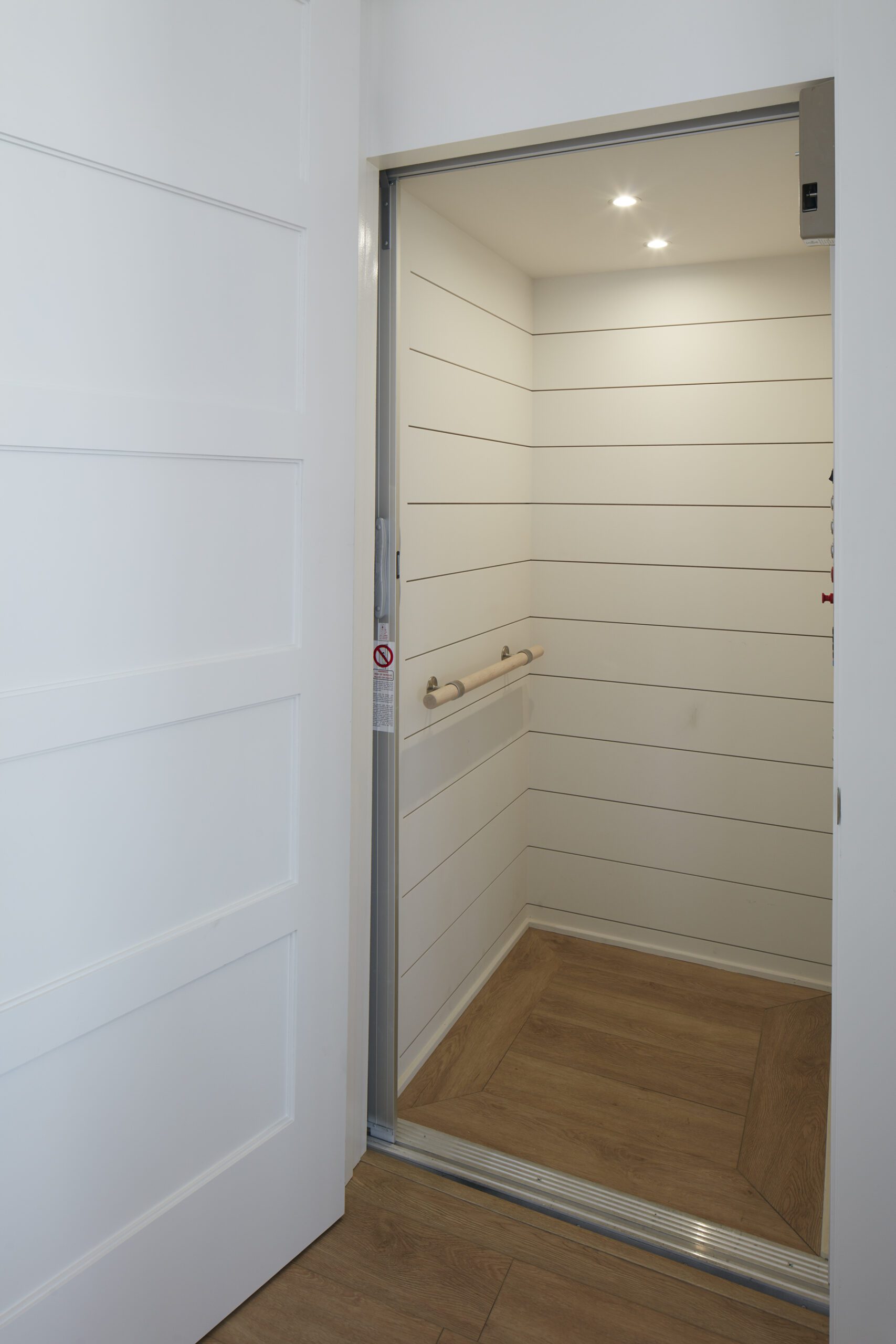 1. In-Home Elevator: Planning for an in-home elevator requires a professional—in both design and installation; however, the investment can provide easy access throughout a multilevel home for years to come. This elevator was installed in our Dock Holiday project, which also provides the owners an easy way to transport groceries and other items from the entrance on the ground floor. When shopping to in-home elevators, be sure to price out options and factor in ongoing maintenance.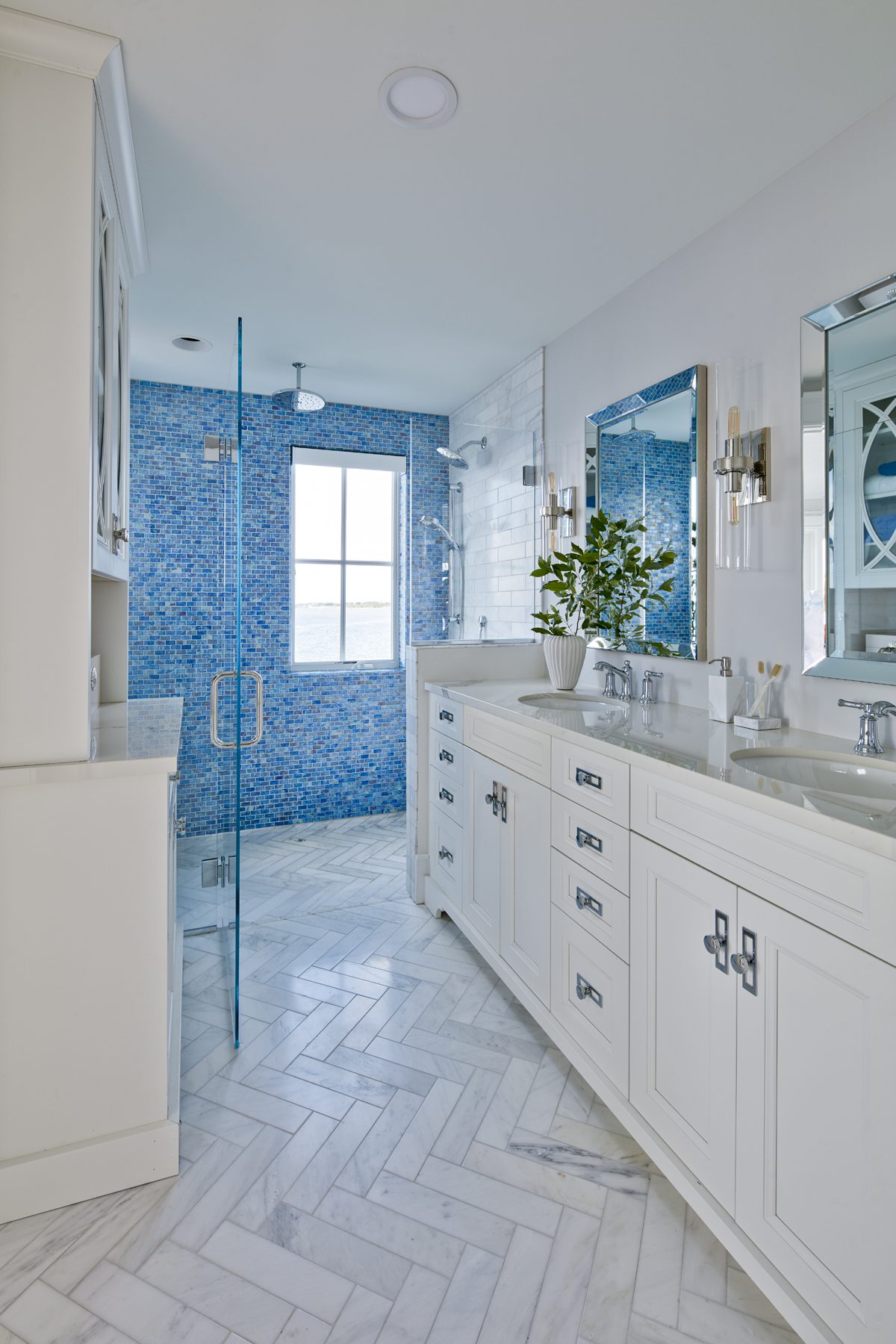 2. Curbless Showers: One of the easiest and safest ways to transition in and out of a shower, a curbless shower entry—such as this one designed for our Paradise Point project—allows you to use a walker or a wheelchair. You'll need a builder and designer who understand the curbless shower installation process and principles of the proper slope, allowing for drainage and waterproofing on an otherwise level flooring surface.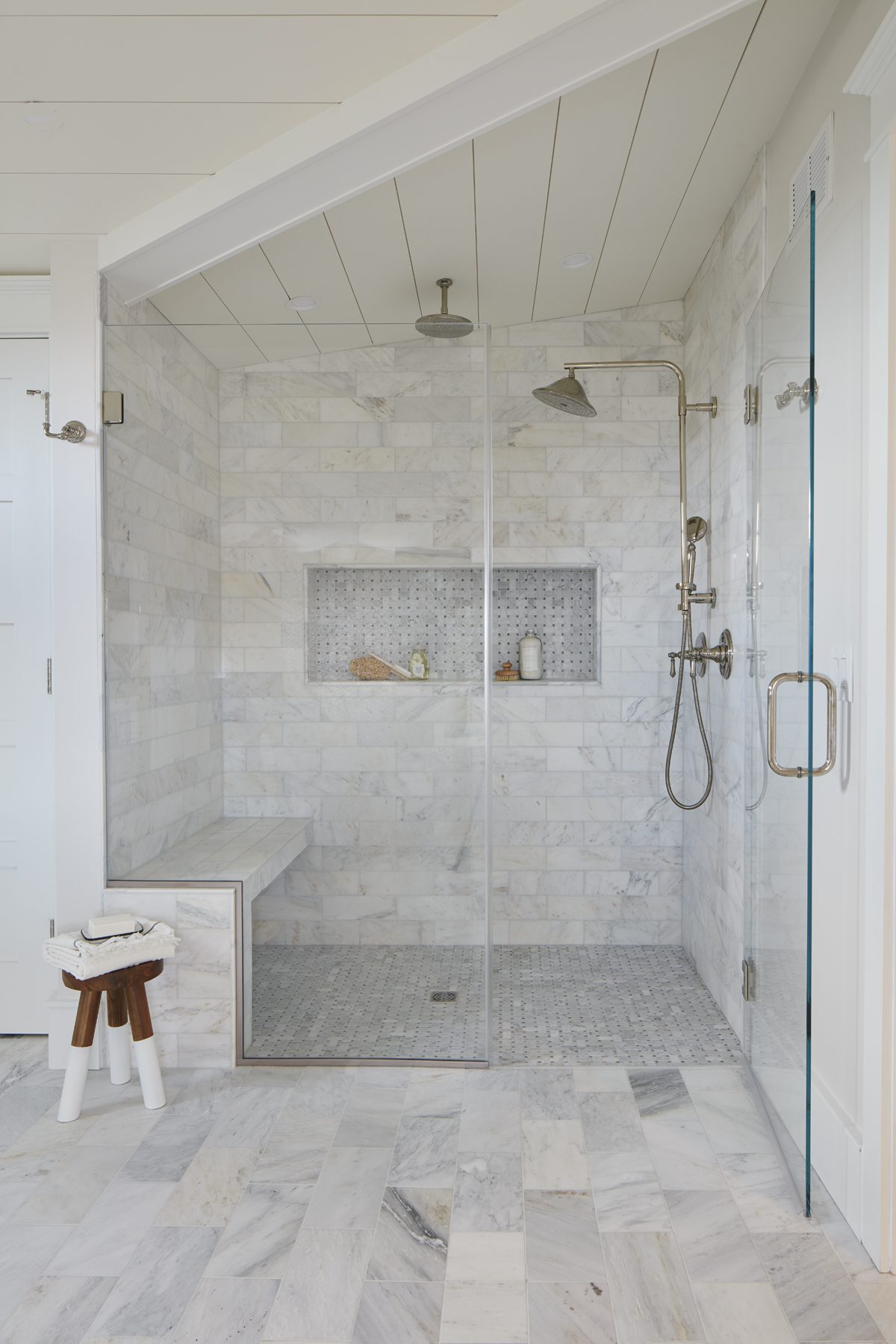 3. Shower Bench: There are several options to include seating in your shower. This Saltwater Breezes project by Marnie Custom Homes provides a built-in shower bench that beautifully complements the walk-in space while also providing a functional amenity. Again, professional installation is a must in order to insure proper waterproofing and safety guidelines are met.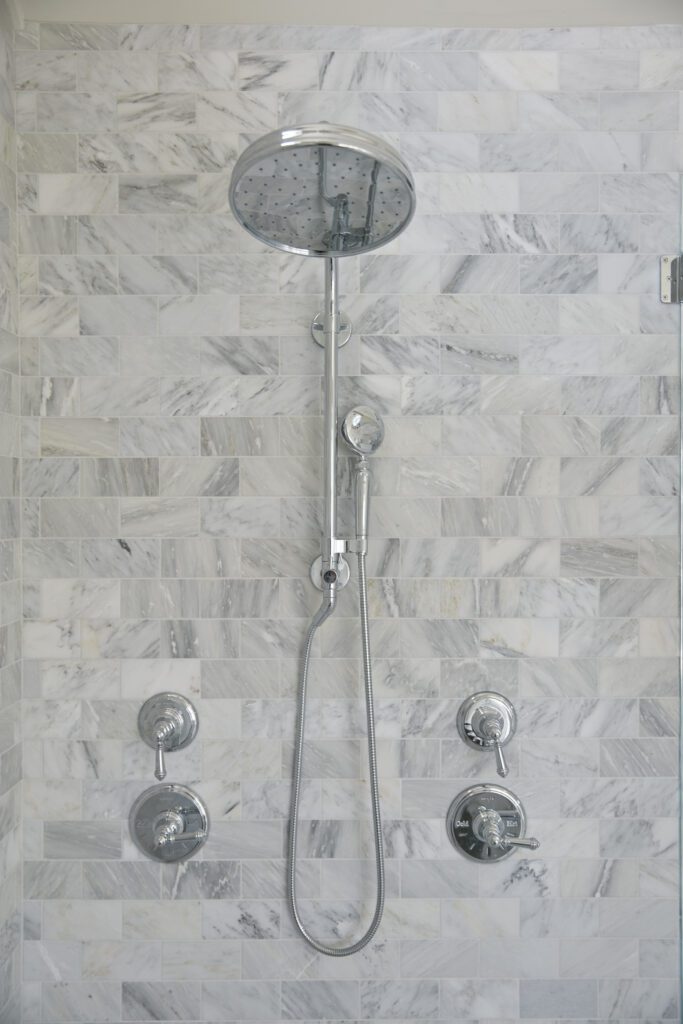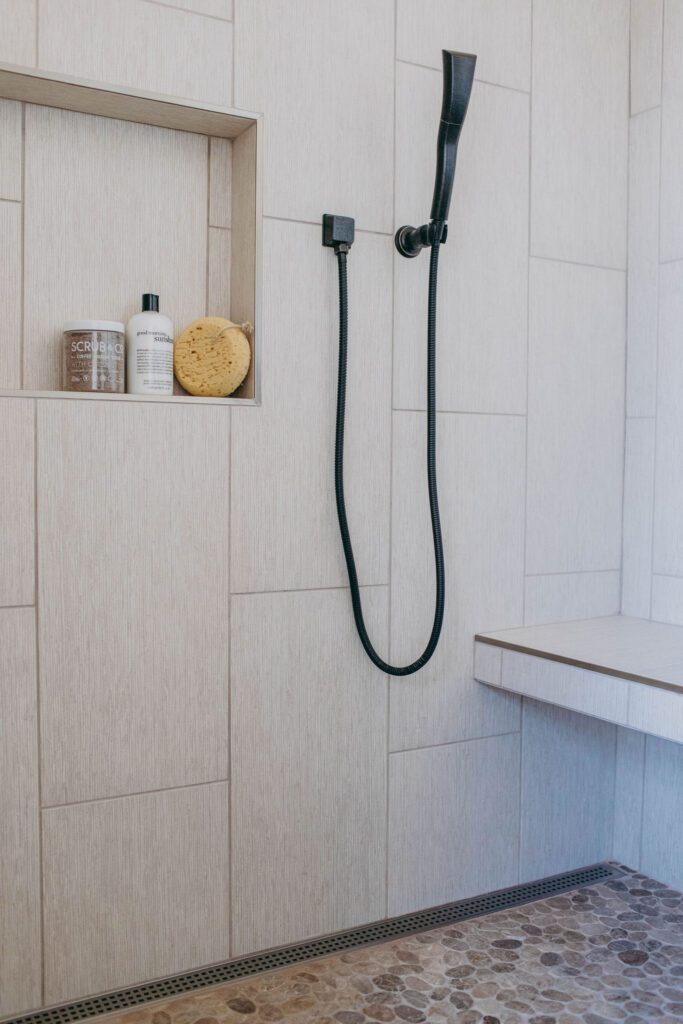 4. Handheld Shower: If you need to sit while in the shower, be sure to install a handheld shower near your bench. You can easily redirect water flow with a shower diverter in order to install a handheld device, as shown here in our Forever Grace and Casa Del Mar projects.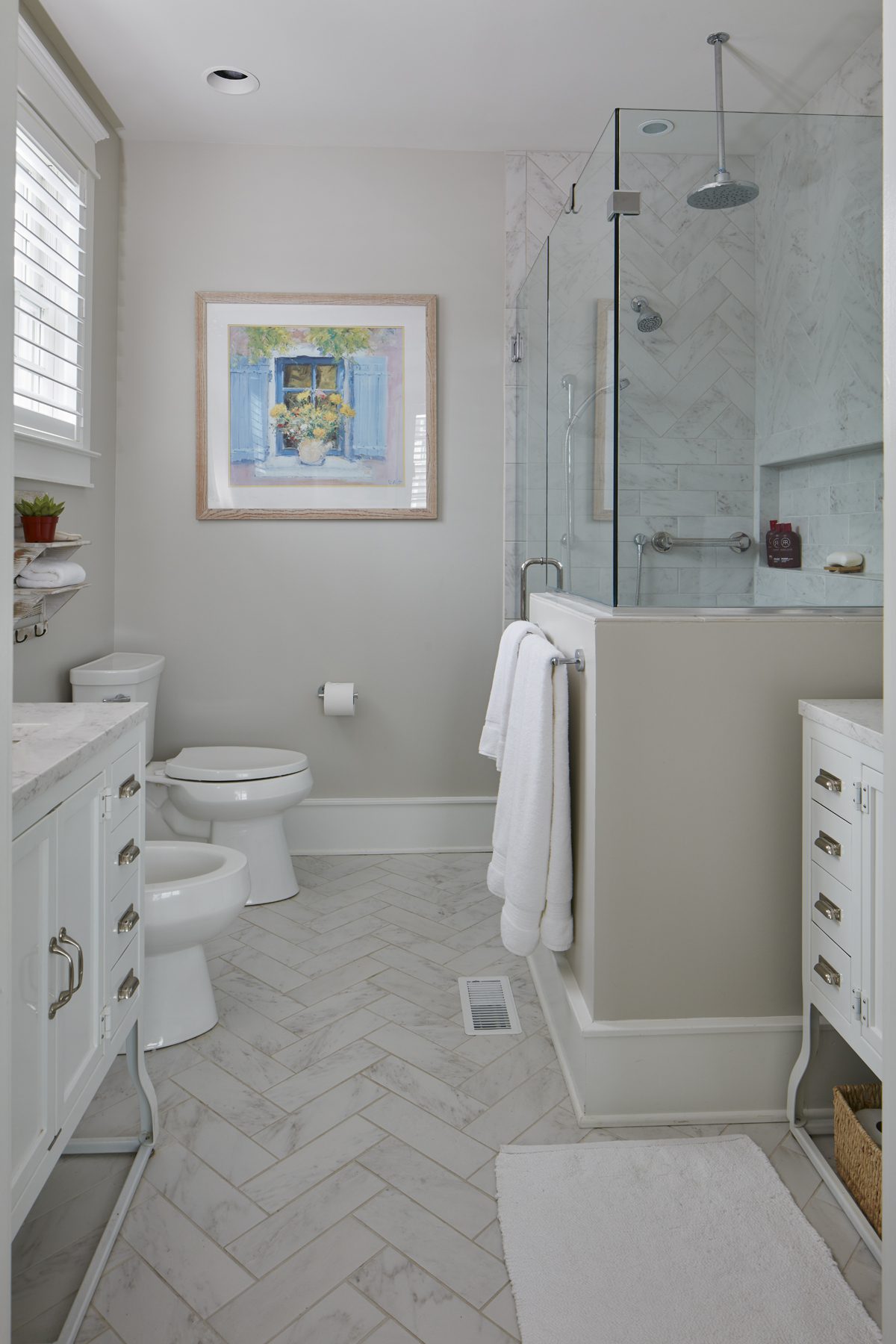 5. Grab Bars: Throughout your bathroom, you'll want to install grab bars to easily get in and out of each area. Luckily there are a vast amount of design options for these universally accessible fixtures, as show in this Marnie Custom Homes project, Villa Vytis.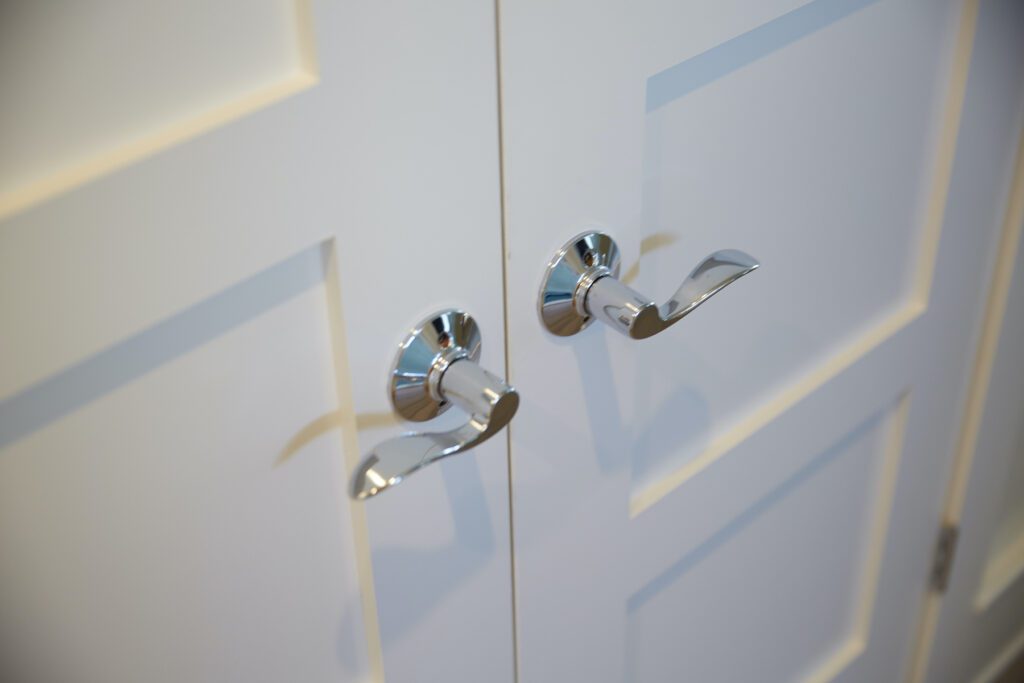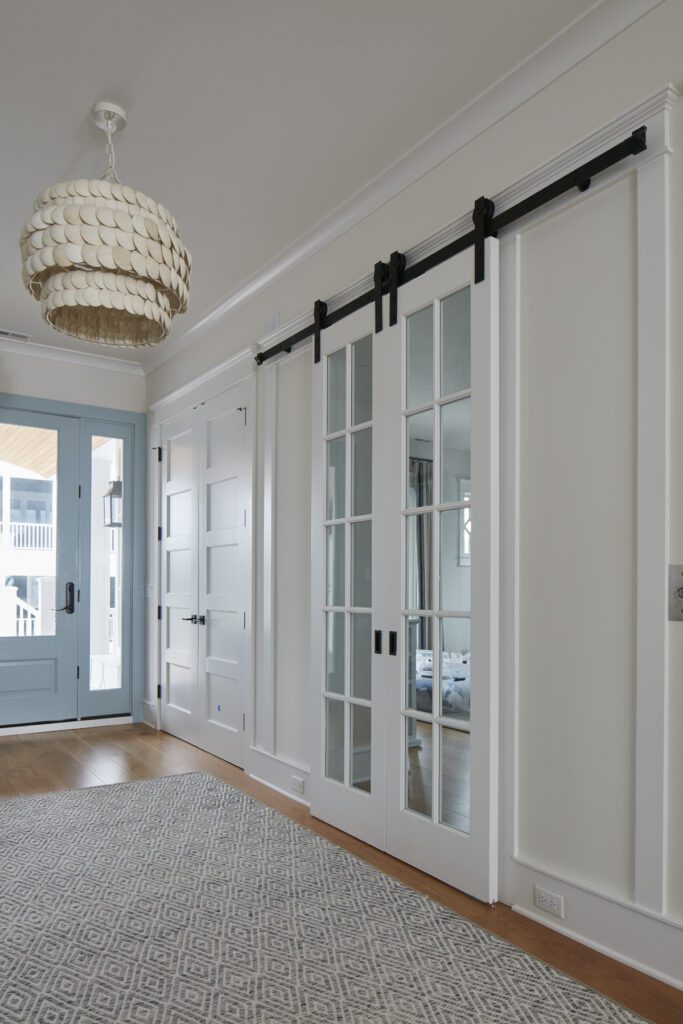 6. Door Levers: A commonly overlooked fixture, door handles are everywhere throughout your home. Select a lever style such as these examples in our Kan't Beat the View and Beach Beauty projects—for easy access and mobility, especially those who experience arthritis. Luckily, you can replace doorknobs with levers fairly easily and at any time.
7. Stair Lights: For both exterior and interior safety, installing stair lights is a great idea, even if you aren't planning to age in place in your current home. Most can be set to a sensor so they automatically turn on when someone approaches the stairs. These exterior lights from our Villa Vytis project also provide beautiful mood lighting.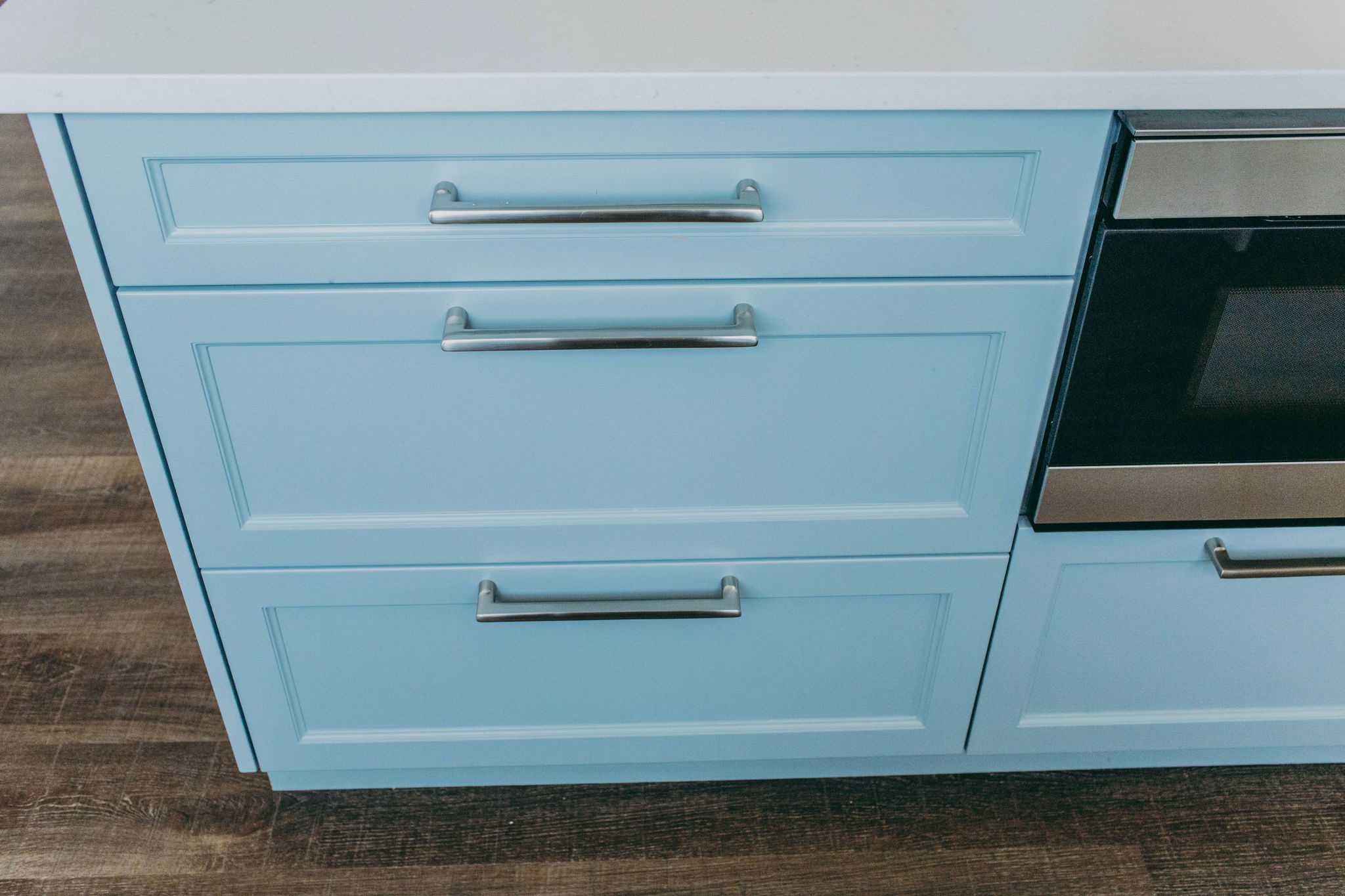 8. Kitchen Drawers: Installing deep drawers underneath your kitchen countertops provides better accessibly and easy storage vs. standard cabinets. Pullout drawers such as these from our Casa Del Mar project are also easier on your joints.