10 Ways to Update Your Beach House on a Budget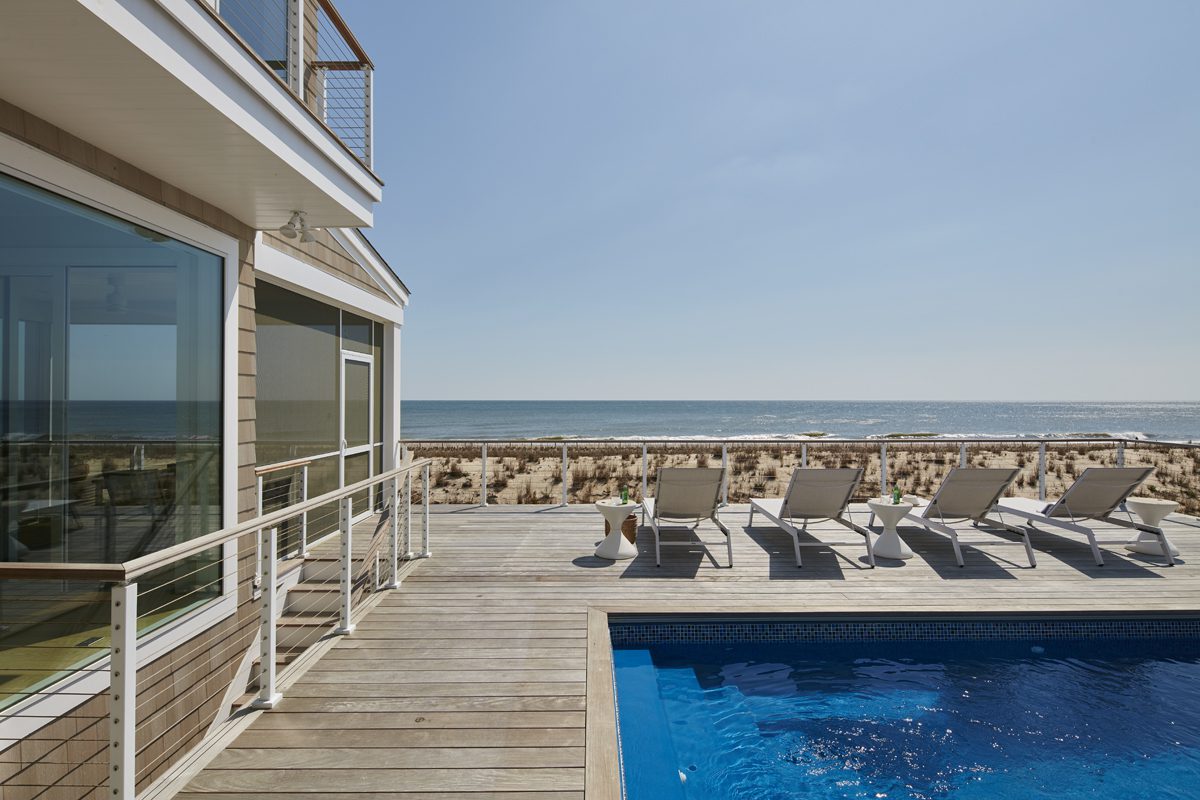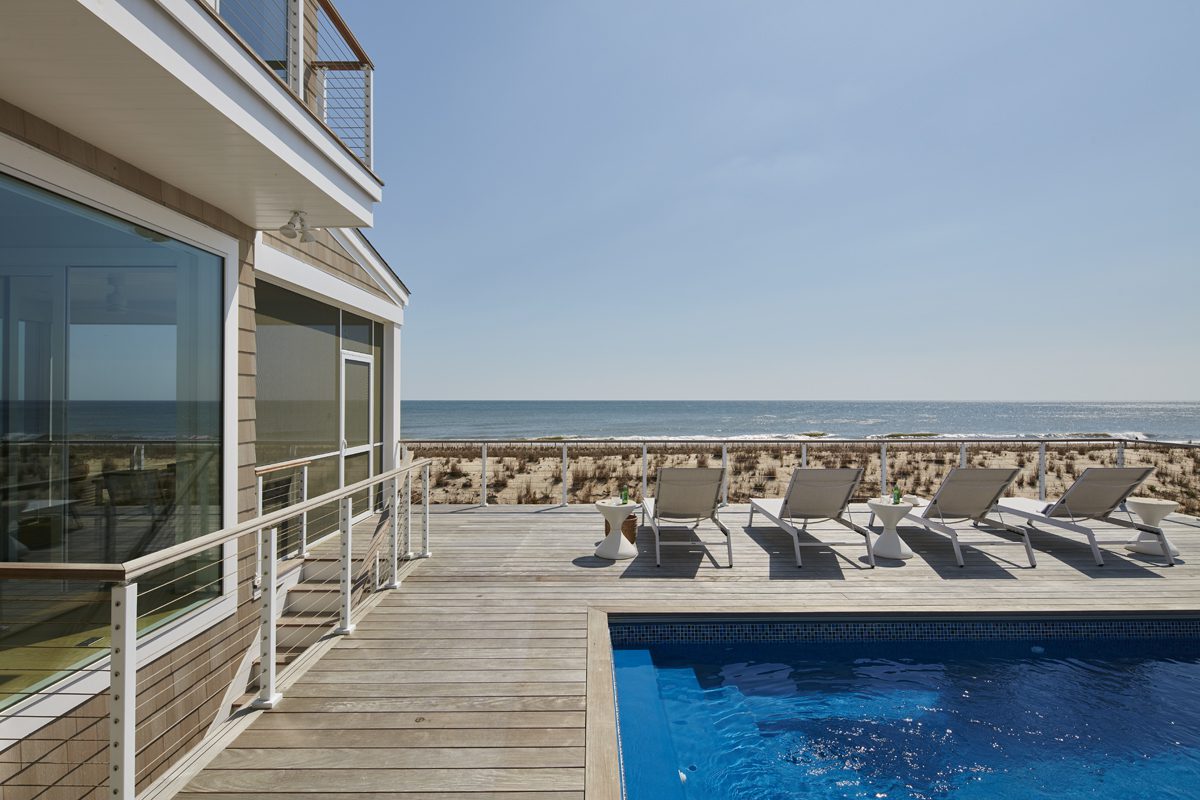 With warmer weather finally on the horizon, it's time to start planning for a summer at the beach. I'm often asked for design tips on how to decorate a beach home, as well as how to do so on a budget. My answer is always the same—you don't have to break the bank in order to achieve a bright, airy and coastal vibe in your home. 
 Here are my top 10 design tips to update a beach house on a budget. Happy decorating!
1. New Paint
A fresh coat of paint (or a completely updated paint palette), goes a long way in brightening an entire home. Check out my, "Favorite Paint Colors for Any Home" blog for inspiration.
Benjamin Moore's Iceburg as shown in our Kan't Beat the View project. 
2.

Beach-Appropriate Flooring
Replace carpet or outdated flooring with hardwoods or LVP (Luxury Vinyl Plank), for a more suitable option to withstand high-traffic areas in a beach home. LVP is low maintenance and water resistant. For further info, read my, "How to Select the Right Flooring for Your Beach Home" blog.
LVP flooring brightens up our Ocean Oasis project's kitchen and living areas.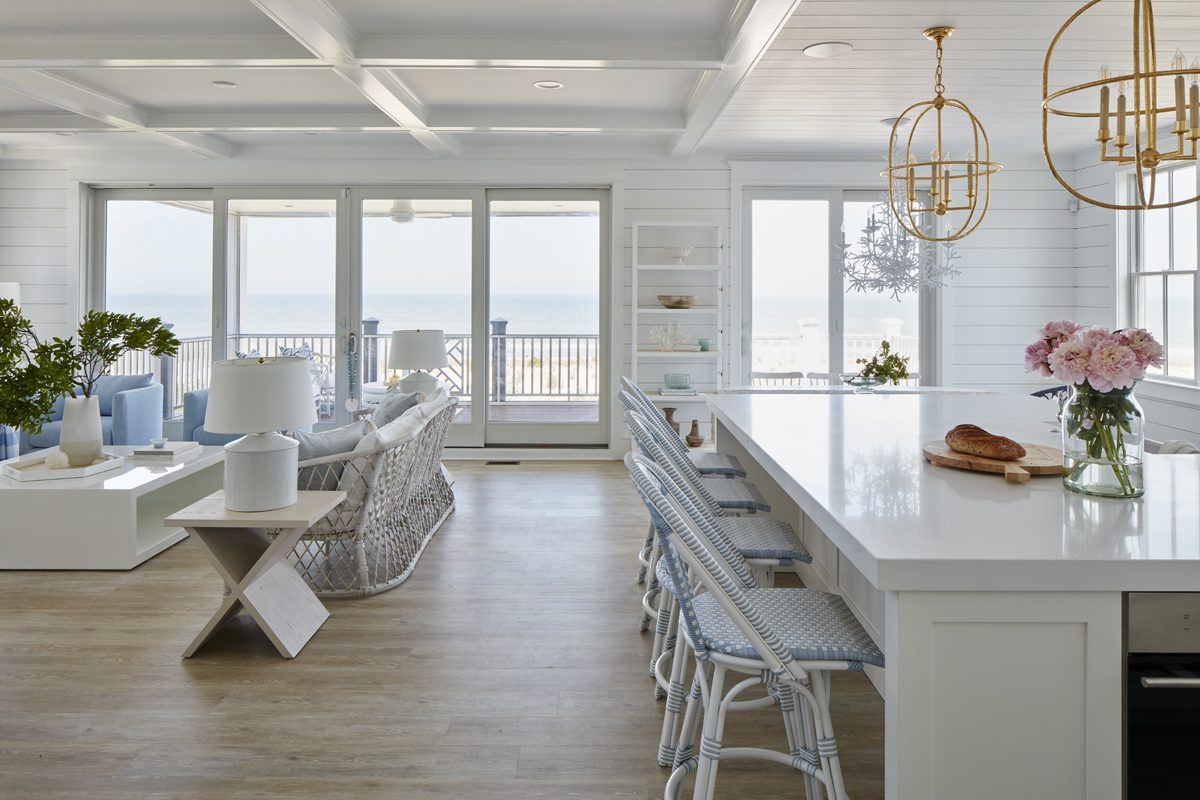 3.
Refinish Hardwoods
If your home already has existing hardwood floors, you can bring new life to them through a standard re-finishing process—it will transform the look of each room and is an important part of properly maintaining these natural materials. 
 Natural hardwood floors in our Paradise Point project will last for decades.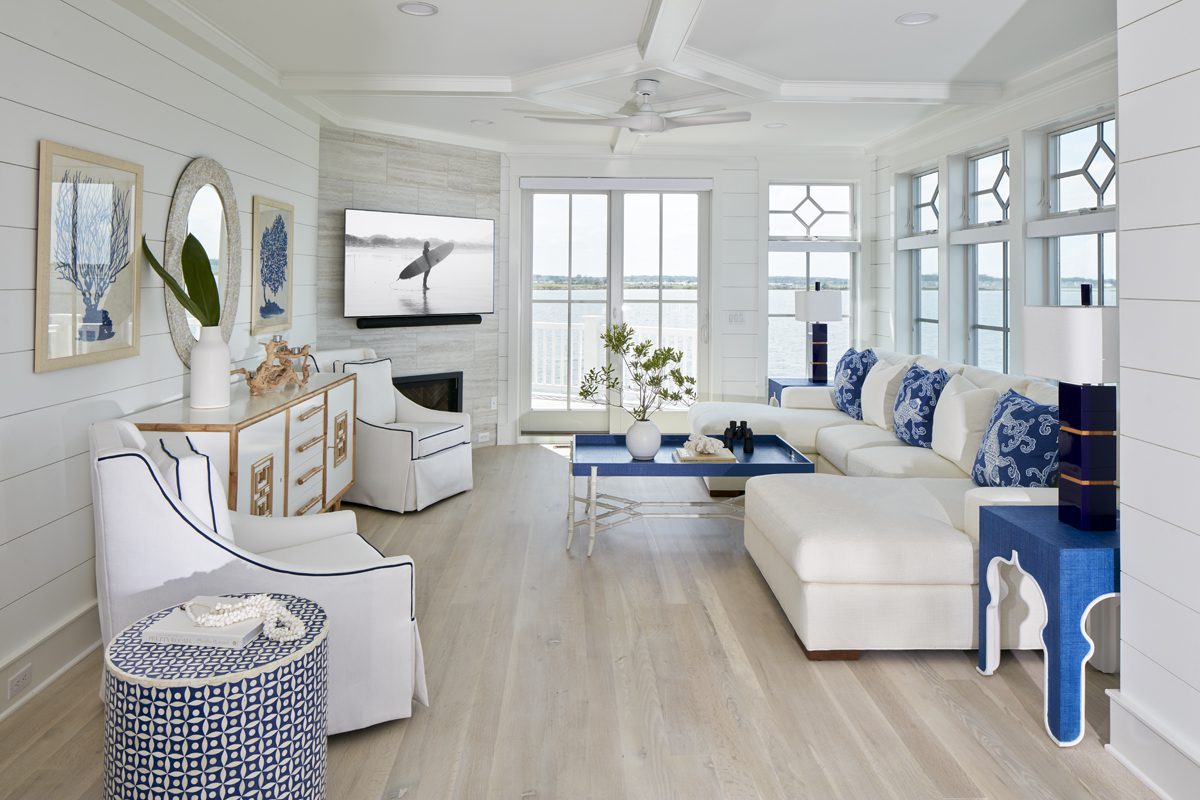 4. Bath Tile
By updating bathroom tile with budget-friendly options like ceramic or porcelain, you can completely upgrade the overall look and functionality of the space. A simple herringbone, chevron or diagonal pattern also adds texture and interest. 
 This porcelain tile mimics the look of marble at a fraction of the cost in one of our Marnie Custom Home bathroom projects.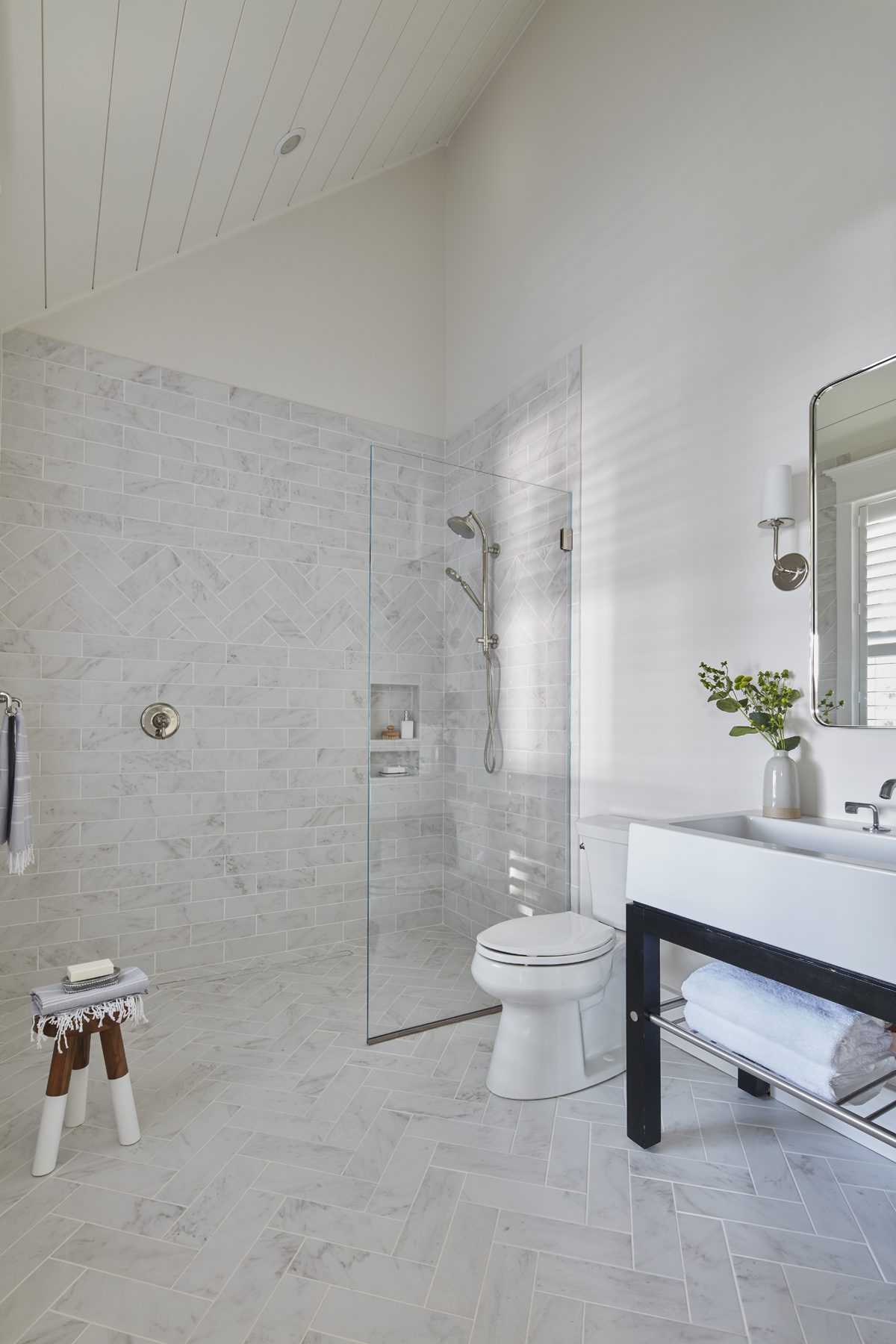 5. Kitchen Refresh
By replacing kitchen cabinets, countertops and/or appliances, you'll give new life to the most important—and most visited room in your home. 
 Our Weekend at Burnie's project features a kitchen with a variety of textures and finishes. 
6. Hardware
You can also freshen up your kitchen without completely replacing the cabinetry, by updating the hardware. The same goes for doors throughout your home! There are so many choices when it comes to door knobs, drawer pulls and cabinet knobs—from bold and colorful to sleek and streamlined, just be sure to select high-quality options that will last a long time. 
 Door knobs from our Beach Happy project.
7. Window Treatments
Proper window treatments can complete an entire room's design. I like using white linen curtains to brighten up a bedroom without overpowering the space.   
 Linen curtains in our Beach Happy project.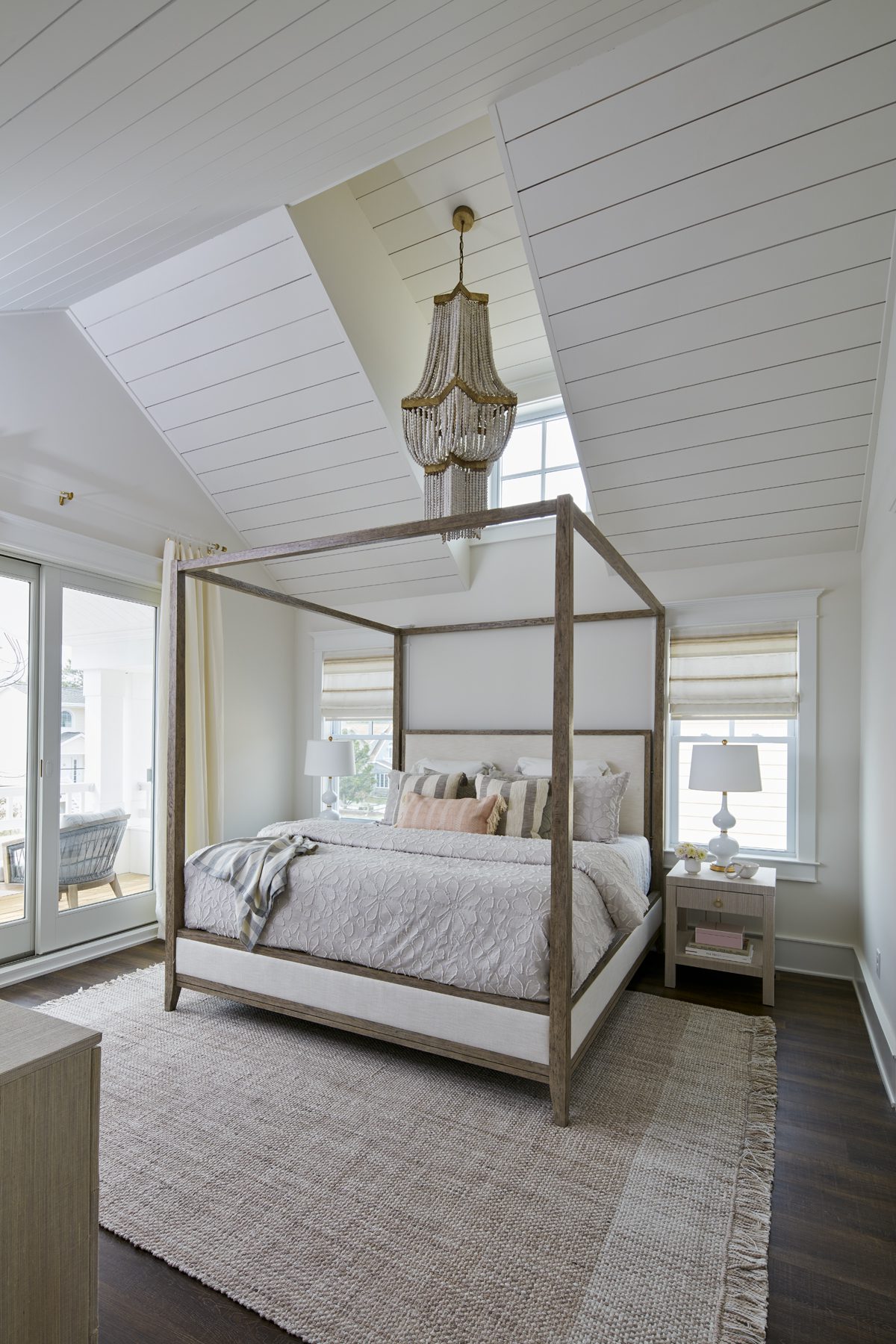 8.

Slipcovers
If you aren't looking to completely replace an entire room worth of furniture, slipcovers for sofas are a good option to refresh the overall look. They are also easy to clean and replace if needed. 
This living area from our Bay Daze project uses neutral sofa slipcovers.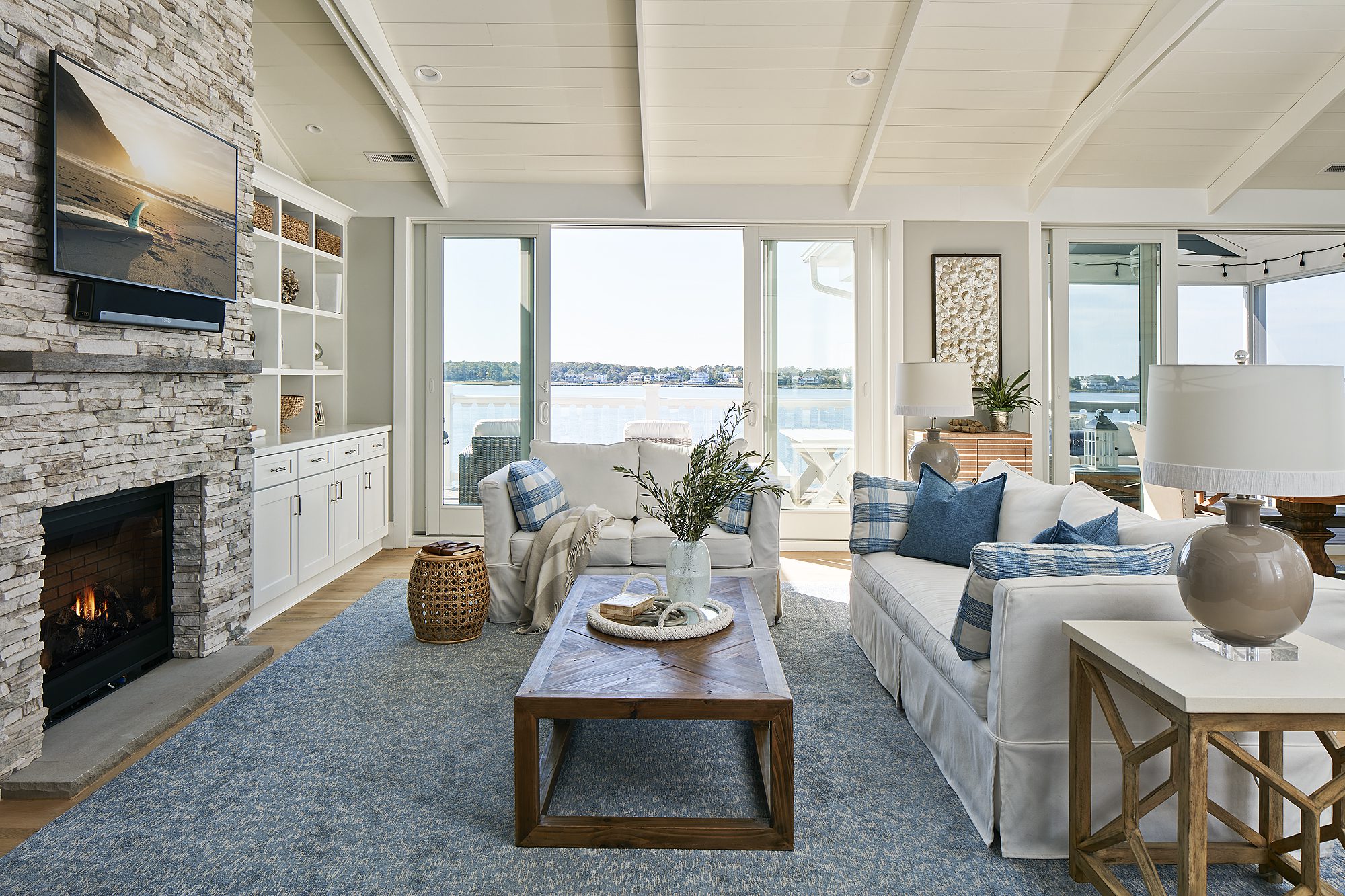 9. Pillows
To complement new or existing furniture, you can easily update throw pillows and/or pillow covers for a fresh look.
 These throw pillows from our Kan't Beat the View project add a pop of color. 

10. Bedding
I always recommend light and neutral bedding options for bedrooms, so as not to distract from the home's textures and natural surroundings.
 This primary bedroom from our X-ta-Sea project uses neutral bedding which blends perfectly with the oceanfront scenery.