Making It Hot: Designing a Show-Stopping Fireplace
Last week I shared my tips for fireplace maintenance and safety – and trust me, with the things I've seen as a home builder, this is one area of home upkeep that you don't want to overlook. But fireplaces aren't all serious business. In fact, designing and building my clients' dream fireplaces is one of my favorite parts of my job. A fireplace is often at the top of most people's home wish lists, and with great reason. They instantly add drama and coziness to any space, and they're absolutely stunning whether they have a fire burning or not. Today there are as many types of fireplaces as there are personalities to stoke the fires within them. Below are some tips and things to consider when designing and building your dream fireplace.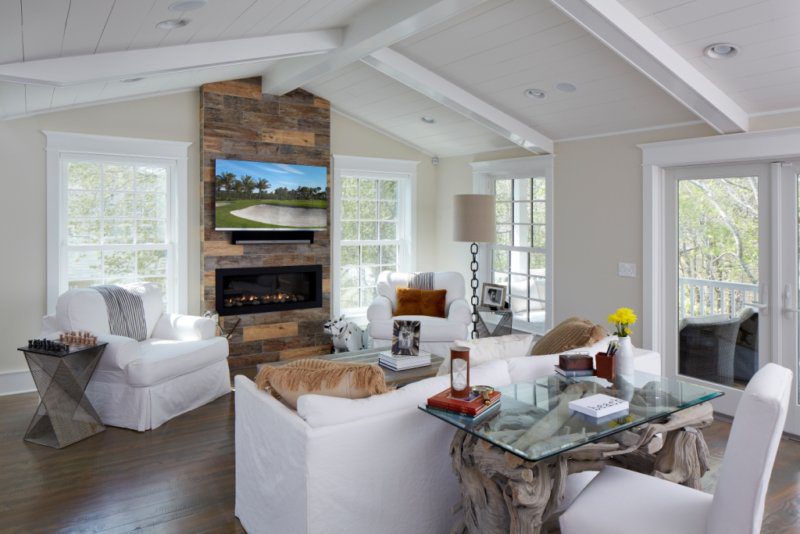 Draw the eye up
Let your fireplace be the true focal point of your room by taking the stonework or cladding all the way up to the ceiling, following the line of the chimney. While a little pricier than just a mantel, this option is the definition of a showstopper.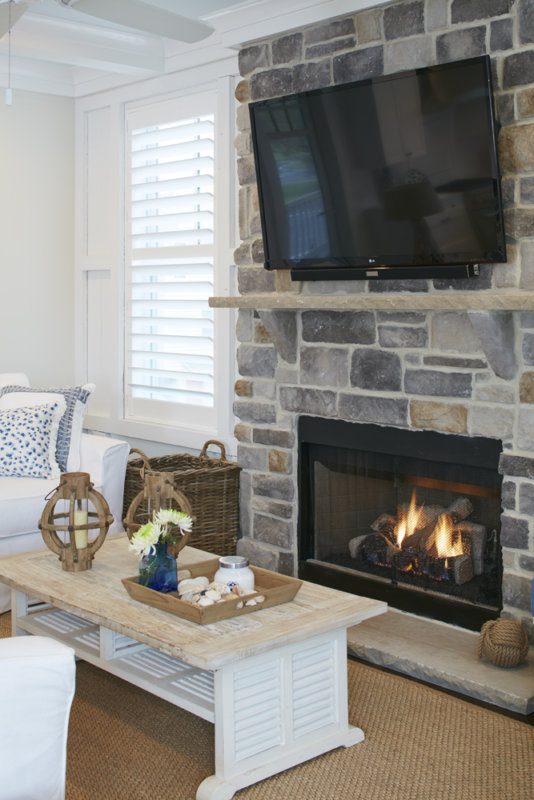 Try a unique mantel
When most people think of a mantel, they think of the traditional, sometimes ornately carved painted or stained wood versions. But there are so many options! Try a rustic wood slab, or cool, earthy stone, or even stainless steel. The possibilities are endless.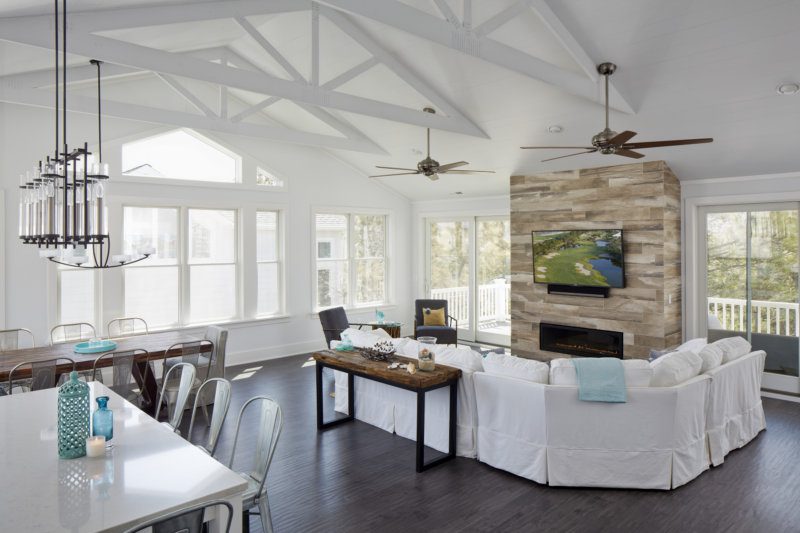 Or skip the mantel completely
Whether you're going for a modern, pared-down aesthetic, or simply want to let the cladding materials shine, skipping a mantel all together creates a beautiful, uninterrupted line.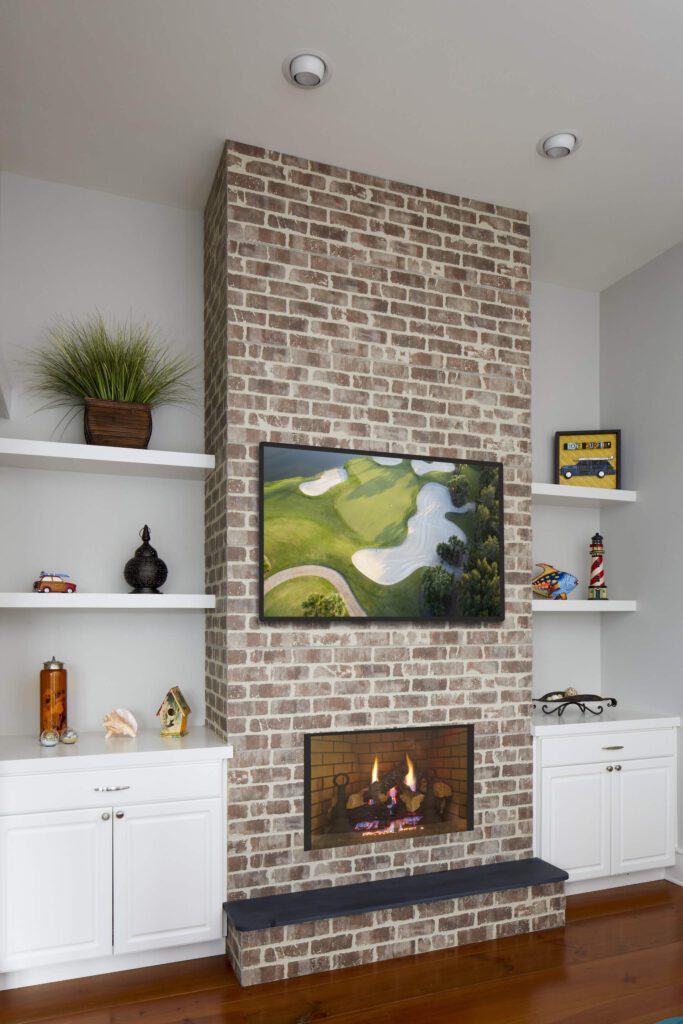 Make brick shine
Some people think of brick as outdated, but brick is truly a classic material that never goes out of style. And, because each brick is different, a brick fireplace adds a ton of texture and interest to a room. Not so keen on the color? Try whitewashing your brick for a thoroughly modern feel.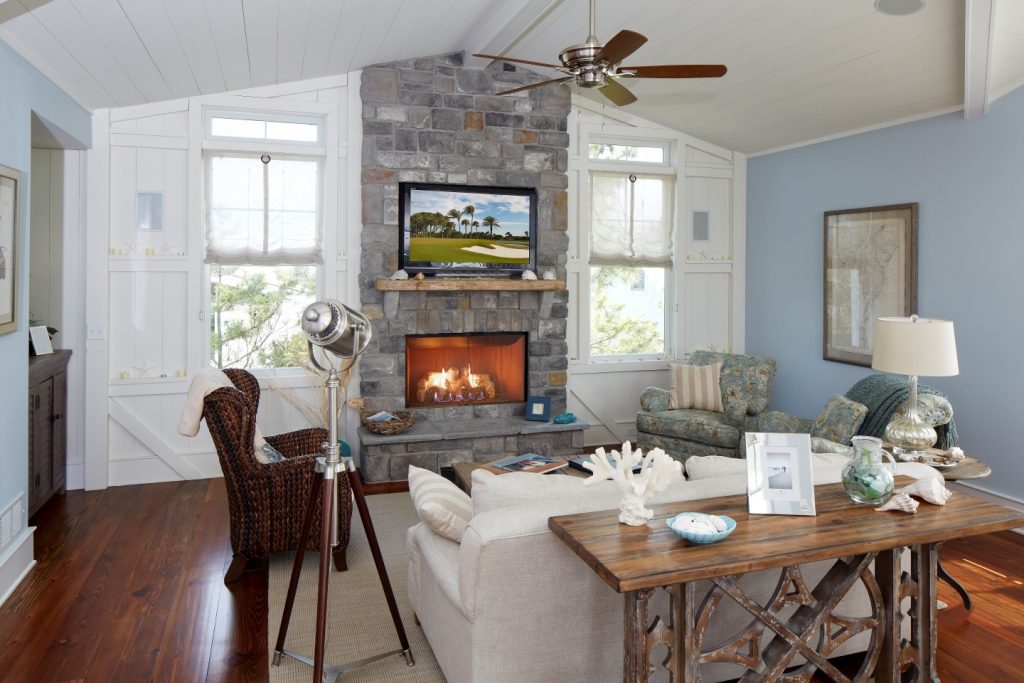 Go sleek and contemporary
A sleek, modern fireplace creates a sense of minimalistic calm in any room. And, contrary to popular belief, the rest of your room doesn't have to be modern for your fireplace to be. In fact, a sleek fireplace in a more traditional room adds interesting contrast and an instant focal point.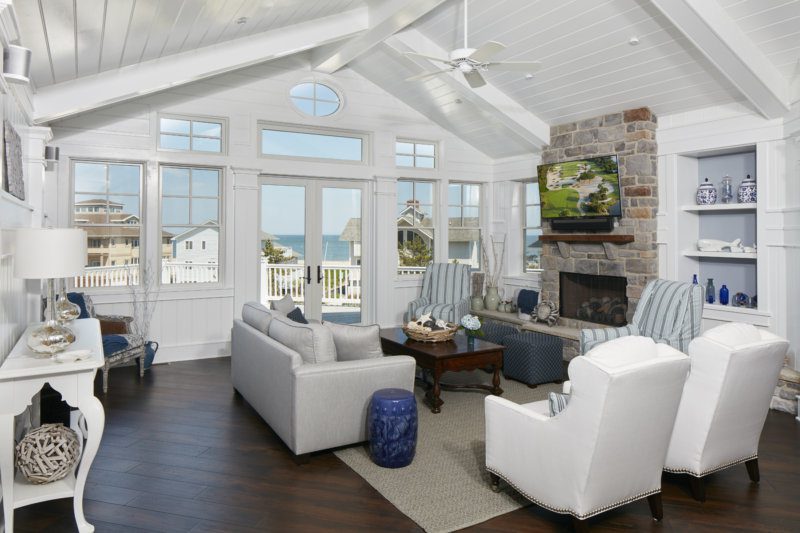 Opt for rustic and natural
A fireplace is a warming element on its own, but pair it with chunky, rustic wood and beautiful stonework and you've just upped your home's cozy factor by leaps and bounds. Keep adornments to a minimum and allow these stunning materials to speak for themselves.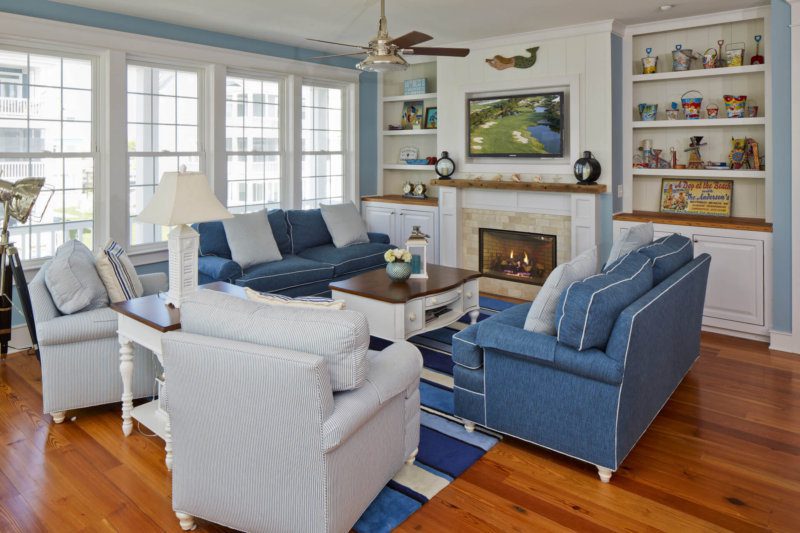 Add built-ins
If space allows, consider adding built-ins surrounding your fireplace for visual symmetry and extra storage and display space. Think beyond just shelves and cabinets, and add a nook for your TV and electronic consoles to create a truly seamless surround.
Think outside the house
Fireplaces aren't just for indoors! Outdoor fireplaces are one of my absolute favorite home features and I push to add them to everyone home I build – including my own. Outdoor fireplaces – whether a custom stone version or a portable fire pit – encourage year-round outdoor living.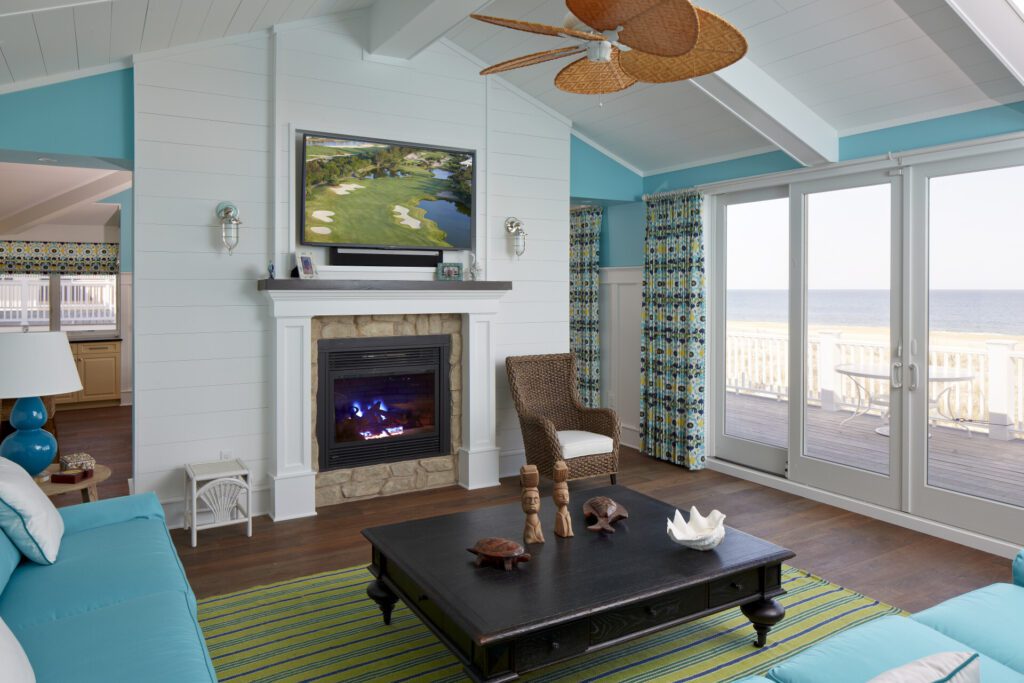 Incorporate a place to sit
Raised hearths have come and gone over the years, but I've always been a fan. Especially during the colder months of prime fireplace season, a raised hearth will become the hottest seat in the house (pun intended) as household members and guests vie for a prime spot to warm cold hands and feet. Extra bonus: A raised hearth makes a comfortable perch for building and stoking the fire.
Mix materials
Why choose between stone, wood, or tile? Mixing and matching materials, textures, styles, colors, and patterns makes for a truly one-of-a-kind fireplace that adds a ton of interest and personality to your space.
Bigger isn't always better
You don't need a ton of room to enjoy the benefits of a fireplace. A smaller version packs the same punch in less square footage. Plus, a tiny fireplace feels extra cozy and encourages warmth-seekers to huddle just a little closer together.
What makes your fireplace special or unique? Let me know in the comments below!