Five Tips for Creating a Family-Friendly Beach House
Summertime is for the beach, and the beach is best enjoyed with family and friends! Most of our custom beach home builds are designed to accommodate large families, as well as their guests. In order for everyone to be as comfortable as possible, you'll want to ensure you have open living areas (both inside and out), a variety of seating options, adequate sleeping areas and of course, a beach prep area to store everyone's sun, sand and surf items.
The below Marnie Custom Home projects showcase examples of these family-friendly areas which were specifically designed to accommodate large groups. At the beach, the more the merrier. Enjoy!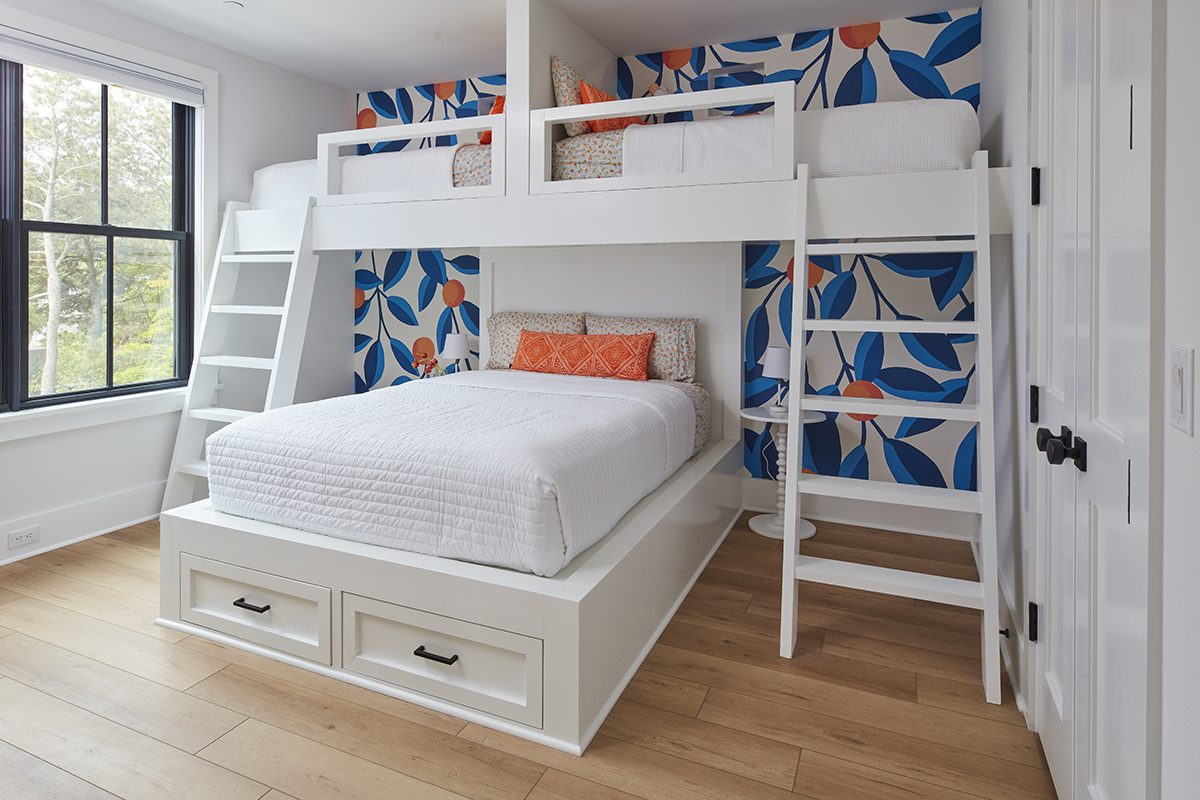 1. Bunk rooms aren't just for kids! In our new 7's Heaven custom home project, we created an adult bunk room specifically designed to sleep an entire family. Two twin beds are atop one queen bed so the entire family is offered a comfortable night's sleep. The top twin bed railings fold down for easy sheet changes, and each of these twin beds has a nook with individual lights and charging outlets. The owners requested an orange and blue theme, so we incorporated this fun "Fruity Situation" wallpaper by Lime and Lou.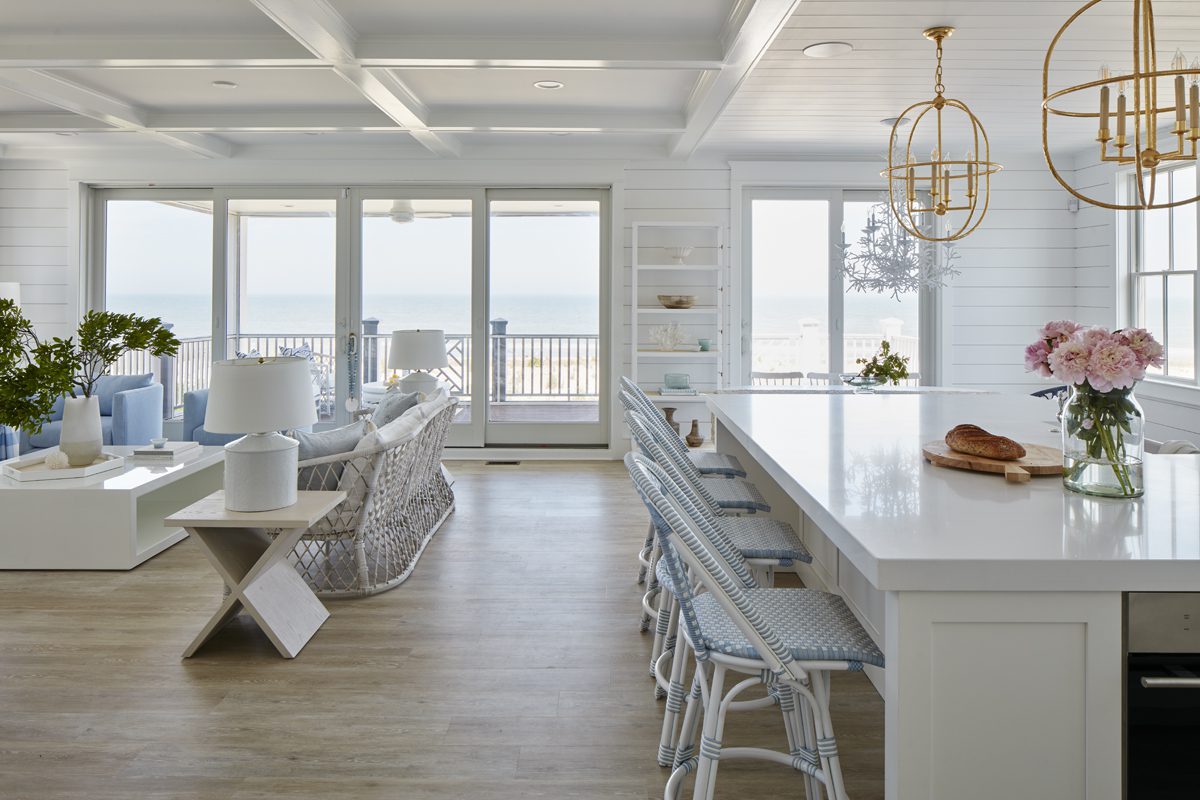 2. A beach home will most likely host a lot of people, so you want to use durable materials that stand up to heavy foot traffic. We recommend LVP flooring (Luxury Vinyl Planks), throughout a beach home, as shown here in our Ocean Oasis custom build. LVP flooring is a strong, affordable, and beautiful flooring option that will stand up to kids, pets, and sand.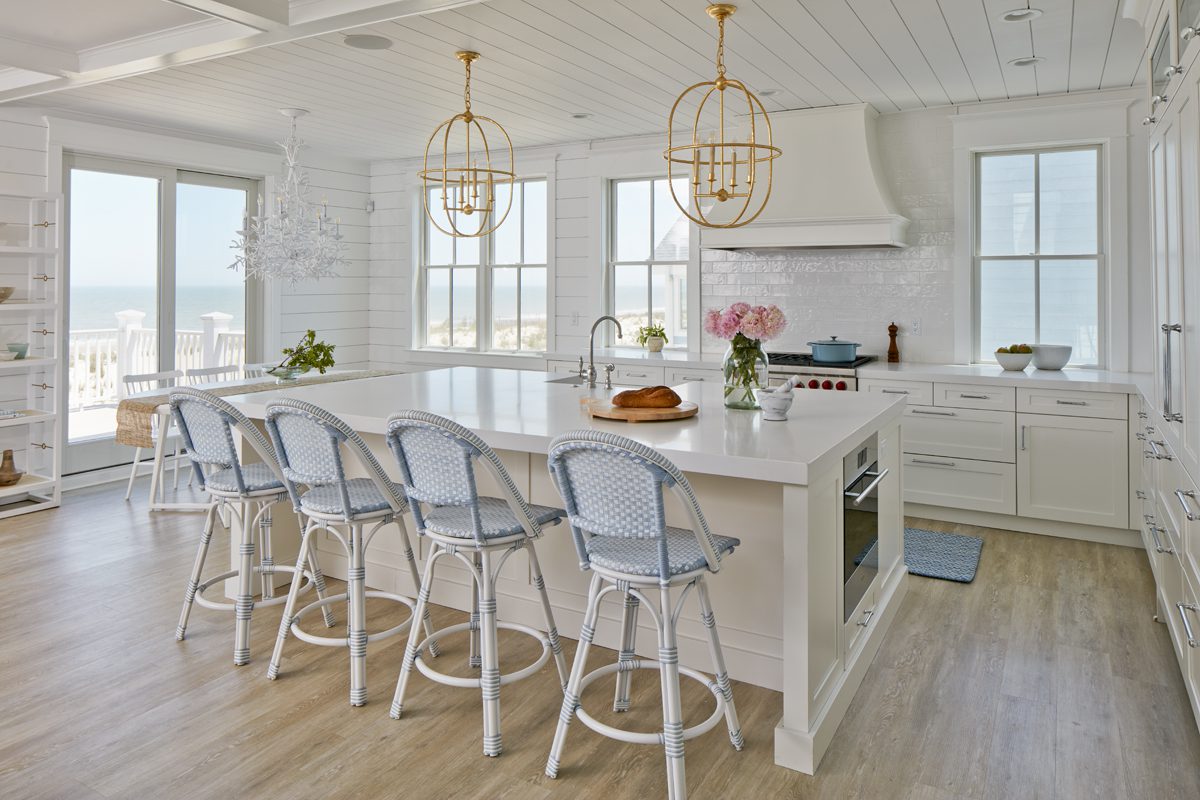 3. Also featured in our new 7's Heaven custom home project, is a quintessential beach prep room on the lower level. This space was purposefully designed with everything you need to get on and off the beach with ease, including two outdoor showers directly outside the space. Amenities include a washer and dryer, refrigerator and freezer, sink, and ample storage. I also included a fun blue circle tile accent for a pop of color.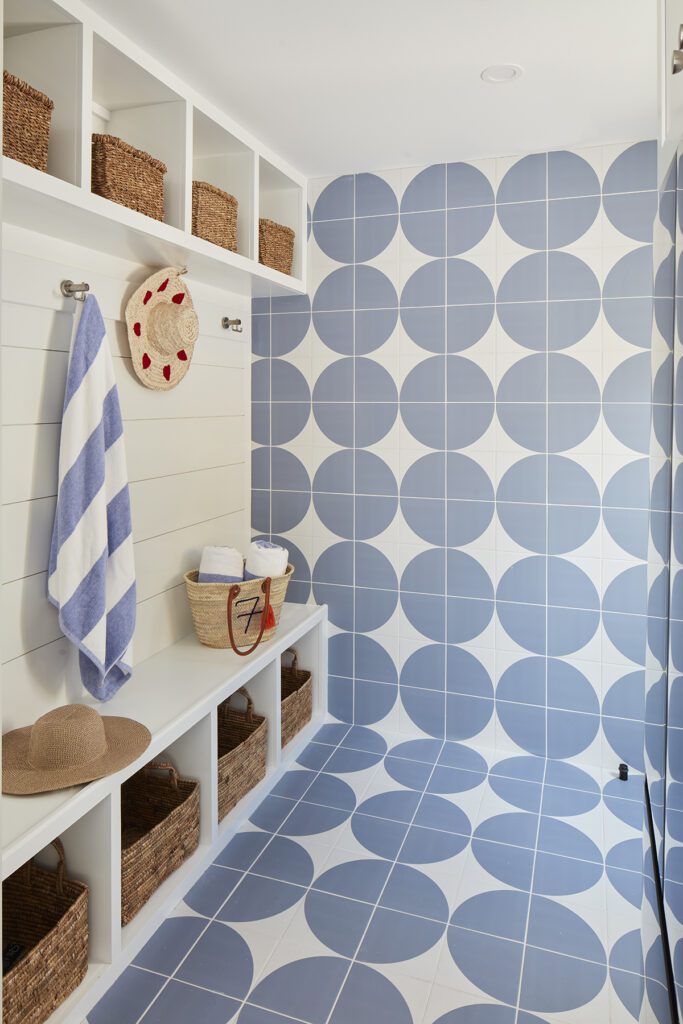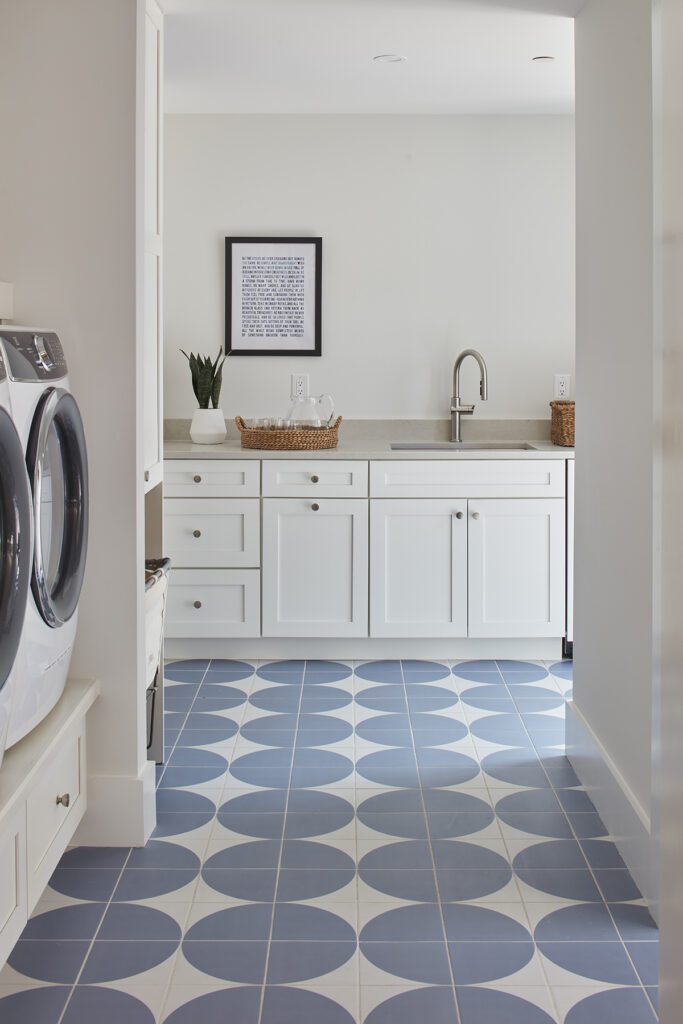 4. Whether it's enjoying a delightful book on the porch, engaging in a lively card game around the outdoor table, or preparing a meal in the kitchen, open floor plans allow everyone to partake in their preferred pastimes while still being connected within the same inviting space.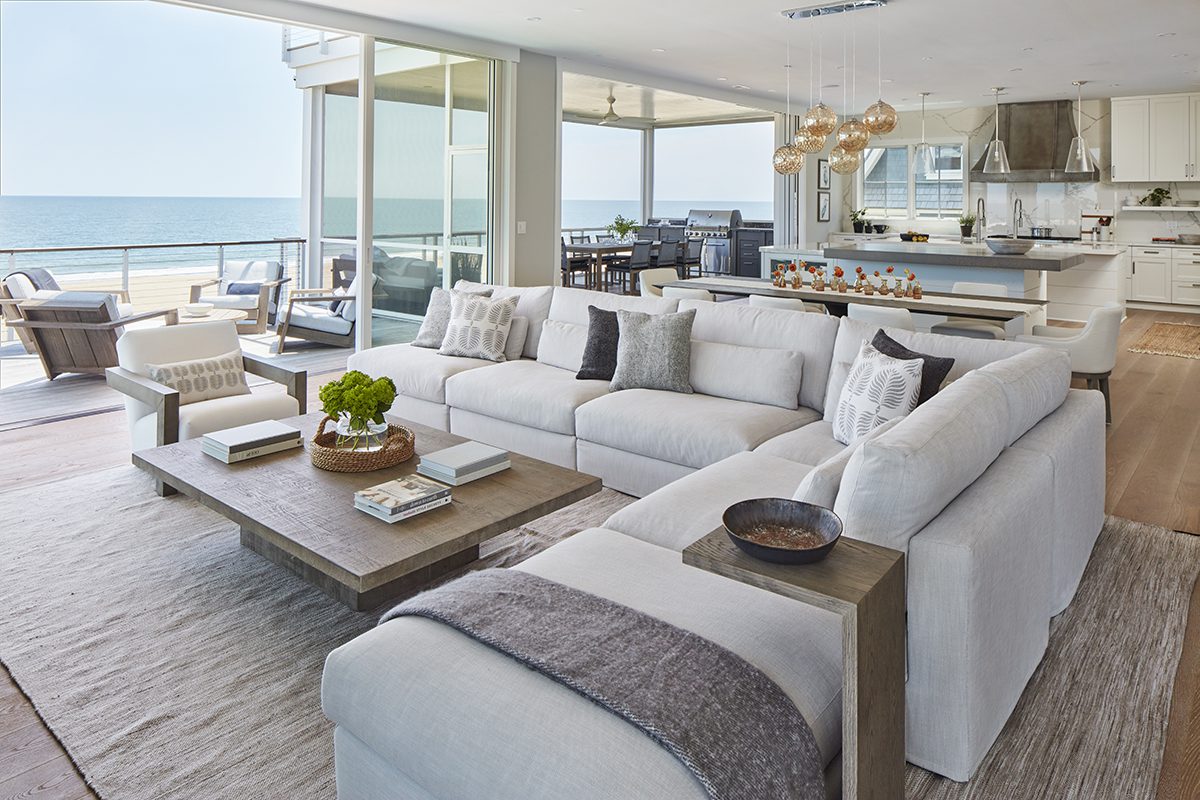 In our Sea Glass custom home project, the kitchen, great room, and bar area seamlessly merge into a spacious open area that extends further with the inclusion of multi-slide doors, leading to an expansive screened-in porch and deck for additional outdoor living.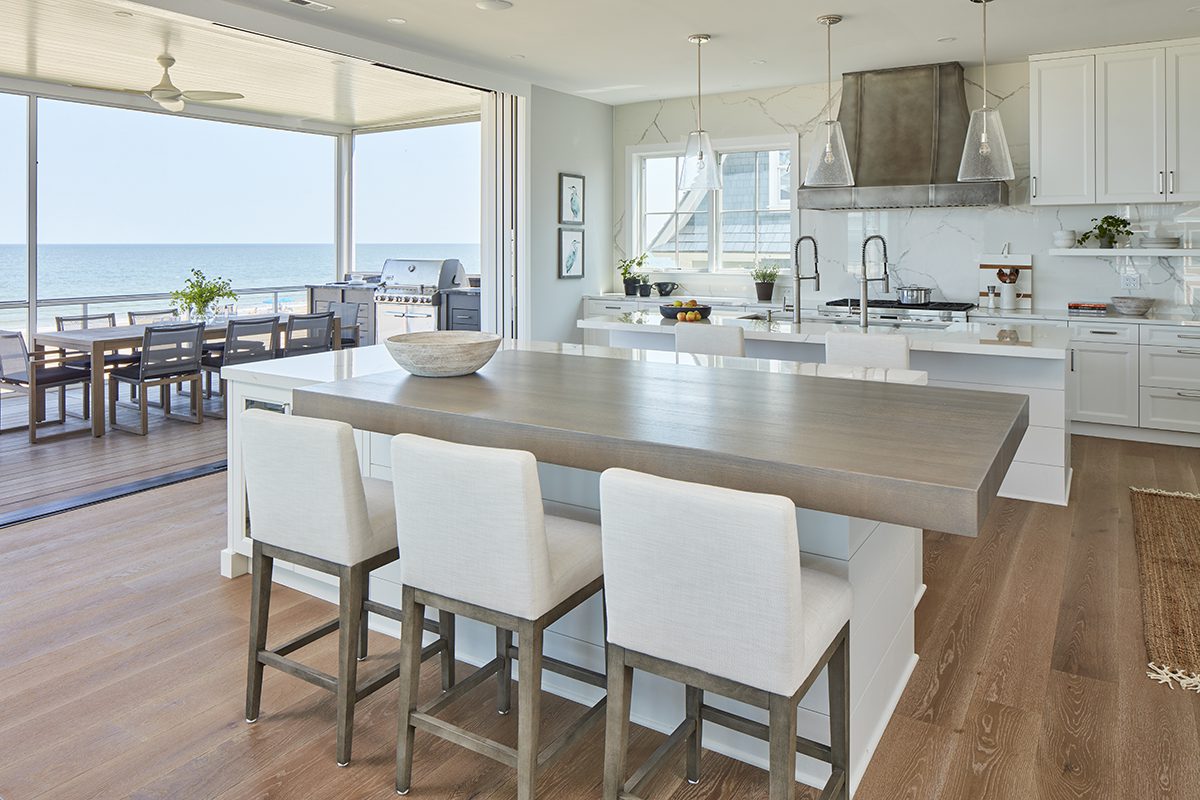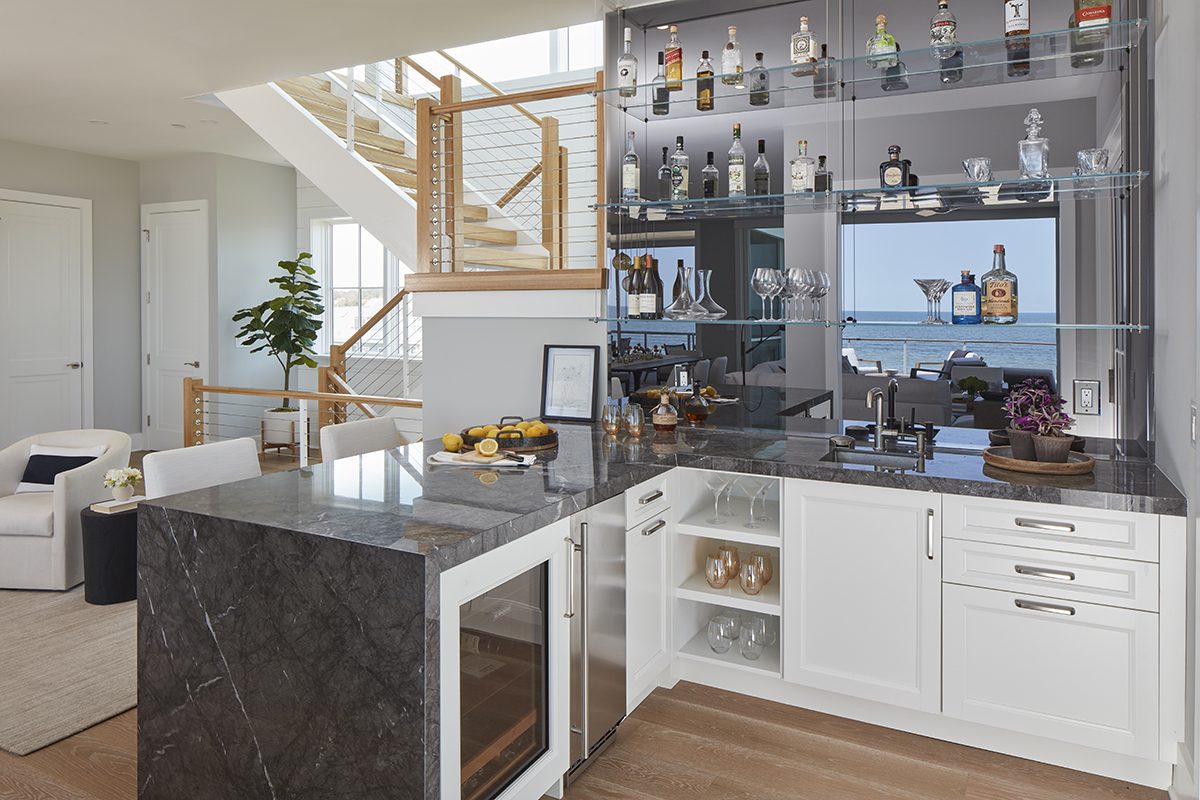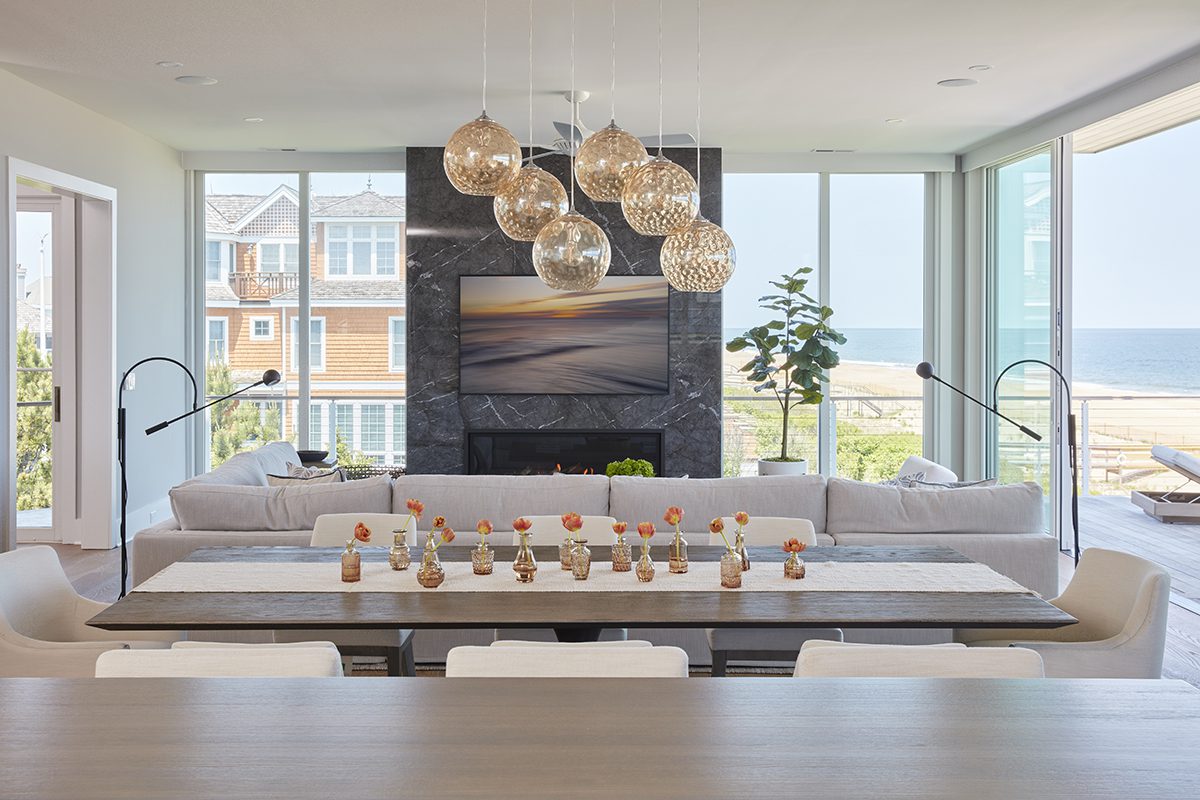 5. Another ideal space for large families and their guests is a comfortable lounge area. In our Star of the Sea custom home build, we designed a lower-level lounge space complete with a pool table and mural. This type of room allows teens and/or kids to have their own space, separate from the home's main living areas. We like to design lounge spaces on the lower level (near the beach prep room), and recommend using LVP flooring again so that sand and scratching is not an issue.