Color Crush: How to Work with White
"White…is not a mere absence of colour; it is a shining and affirmative thing, as fierce as red, as definite as black." – G.K. Chesterton
Here at the beach, white evokes images of foamy waves and the feeling of a cool ocean breeze, but the mood it conjures changes depending on where you live. In the mountains, it's associated with snow; in the city, urban chicness; and in the country, the good life of simple farmhouse living. While white may seem like a boring color choice when we have an endless rainbow to play with, history has proven it to be quite the opposite. Here are just a few things the color has symbolized over the years and across cultures:
◦ In the western world, white is the traditional color worn by brides to symbolize purity.
◦ In China, Korea, and some other Asian countries, it represents death, mourning, and bad luck, and is traditionally worn at funerals.
◦ It was also a color of mourning among medieval European queens, a tradition that survived in Spain until the end of the 15th century.
◦ In certain cultures, white is the color of royalty or of religious figures, as angels are typically depicted as wearing white or having a white glow.
◦ The Japanese have six distinct terms to define whiteness.
◦ The ancient Greeks wore white to bed to ensure pleasant dreams.
◦ The appearance of white in a dream is thought to represent happiness at home.
◦ Scientists originally wore beige lab coats. But in the late 19th century, medical professionals chose white coats instead, as they felt the color would bring their patients hope and positive expectations for healing and recovery.
In the home, white is an inherently positive color often associated with purity, light, cleanliness, goodness, clarity, and fresh beginnings. Although it can sometimes feel cold and unwelcoming, with a few smart choices it can create a cozy, yet refreshing home. Here are some of my tips for working with this crisp hue: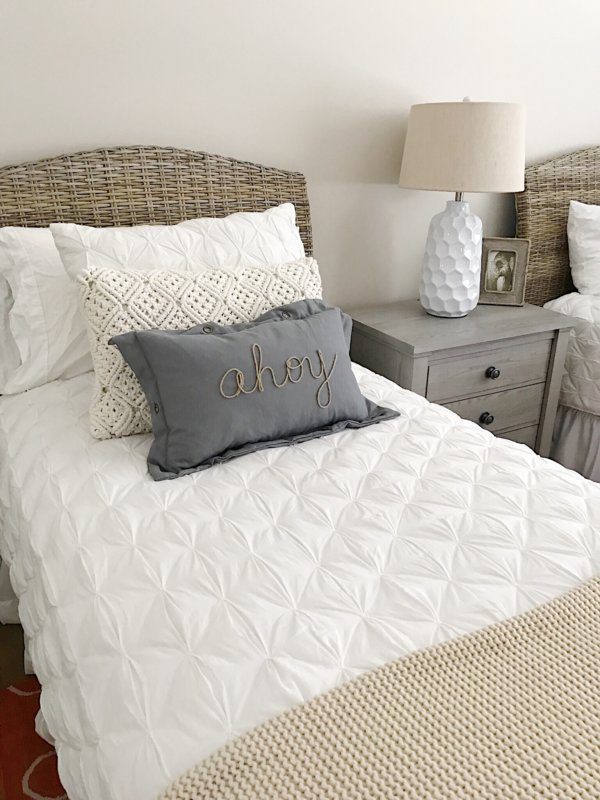 WHITE ON WHITE
Nothing complements white better than more white! Add interest by using varying tones (there are more commercially available shades of white than any other color!), textures, and materials to create layers and depth.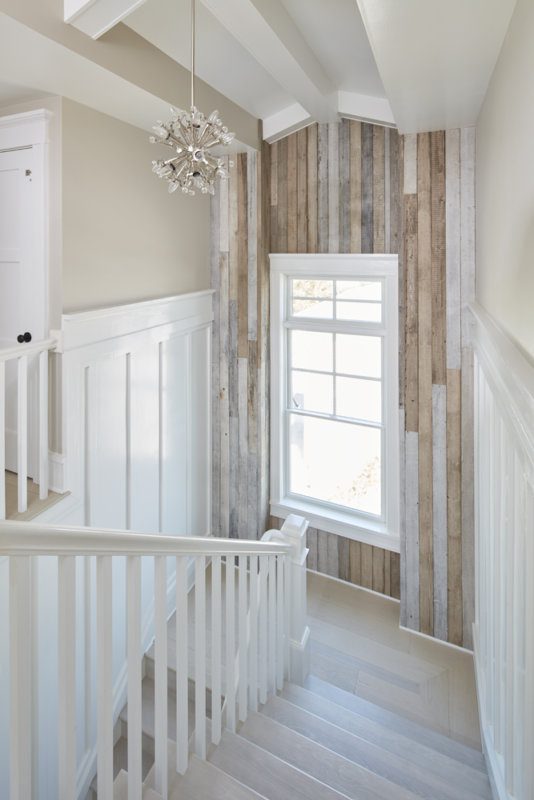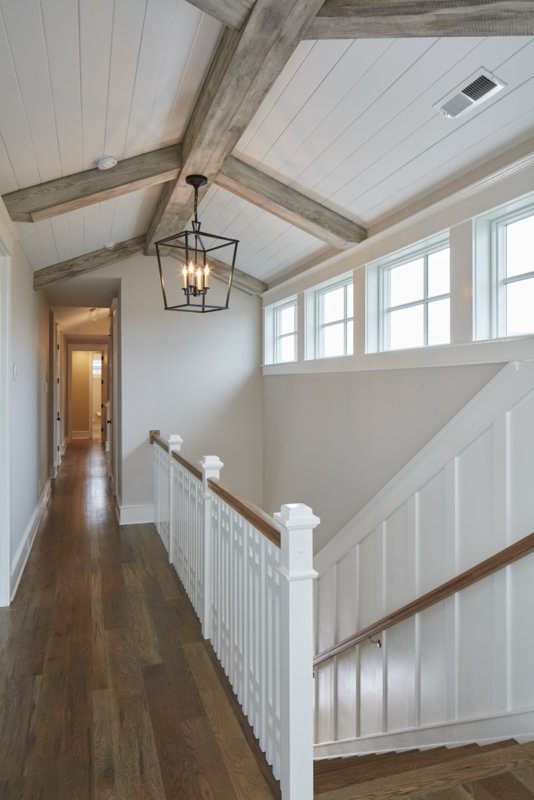 PAIR IT WITH WOOD
Certain whites can read cold and uninviting. Prevent this with touches of warm wood – rustic beams, a wood-clad wall, or wood furniture and accents.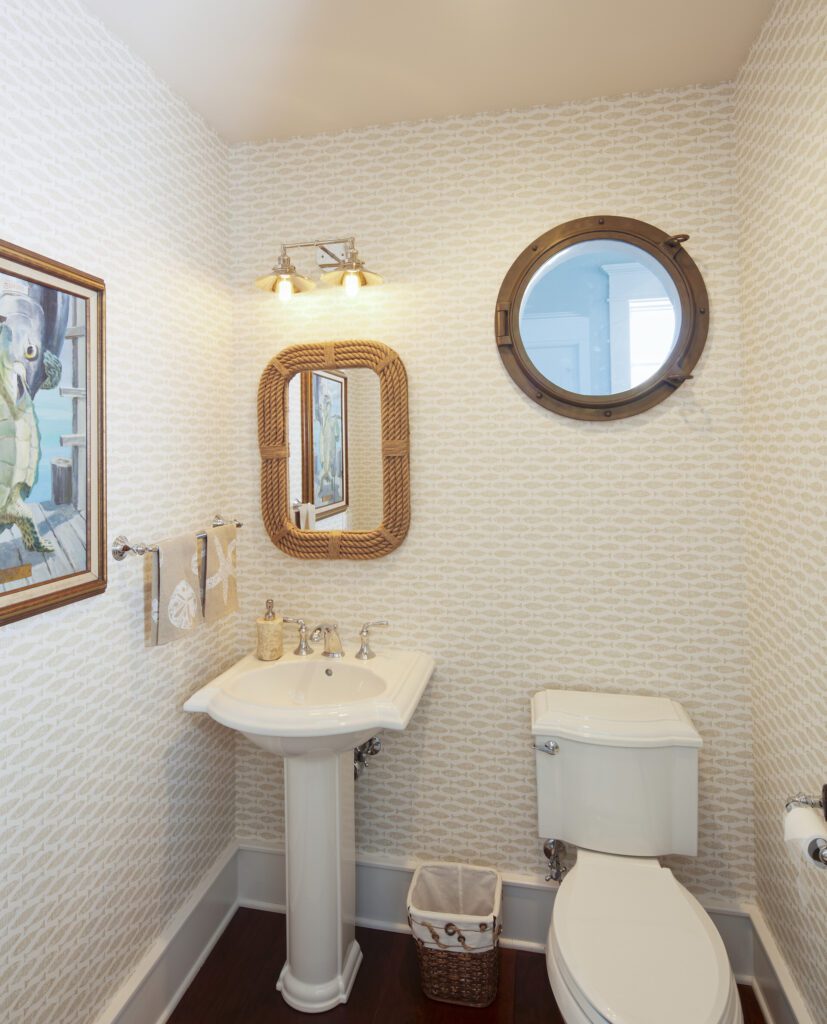 USE SUBTLE PATTERNS
Pump up the interest factor without losing that clean airiness by choosing white-based wallpapers, textiles, and accessories that have a subtle pattern. A little bit goes a long way!
ADD NATURAL ELEMENTS
Natural elements, like a driftwood table, beach finds, leather, or a faux hide rug, keep white from feeling too sterile and add lots of alluring texture.
GO BIG ON FLOORING
Ground an all-white space with wow-worthy floors. Wood in a herringbone arrangement, gorgeous patterned tiles, or even a large, antique rug shine against a clean white palette.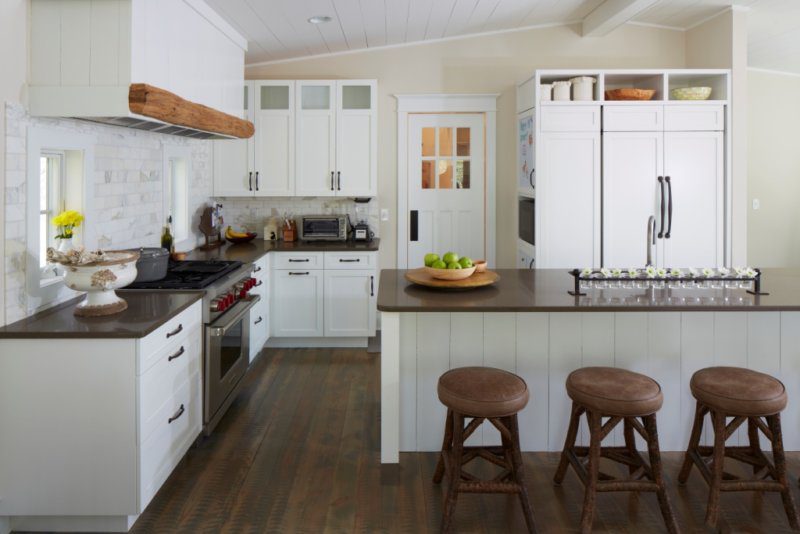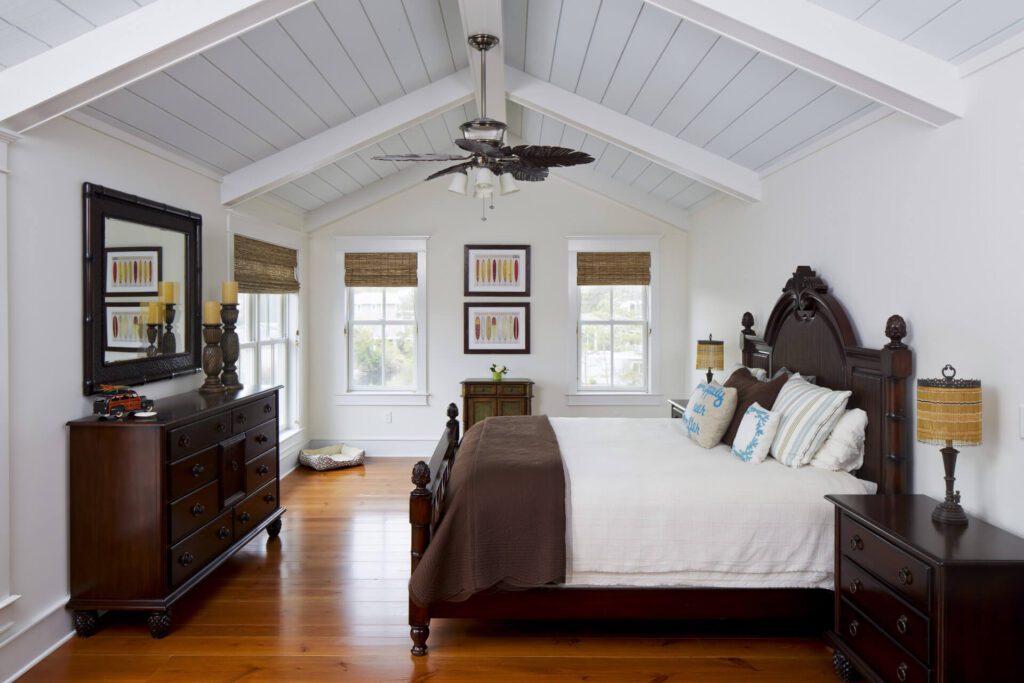 CREATE CONTRAST
Dark woods, black interior doors and window trim, a colored feature wall, and bold furniture are excellent ways to provide the contrast this color craves.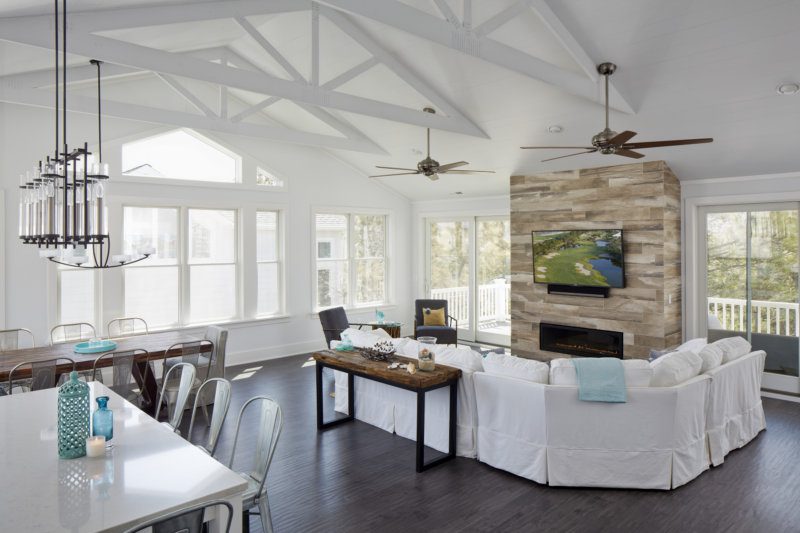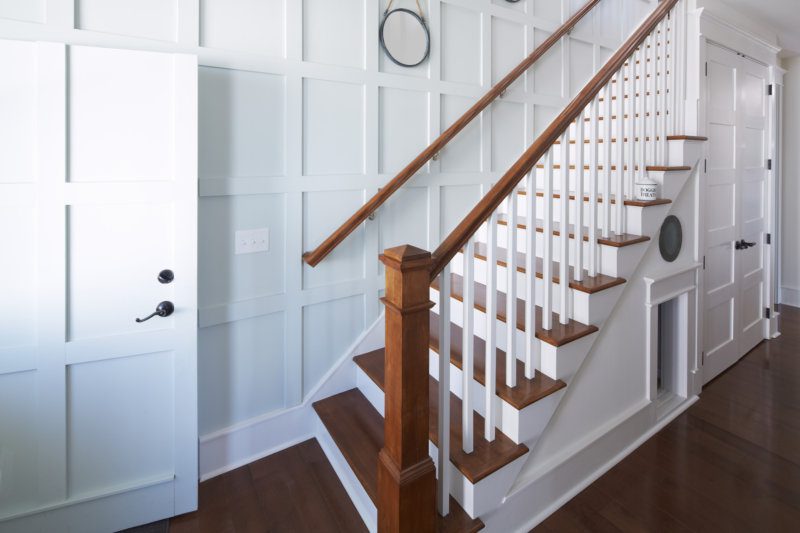 HIGHLIGHT ARCHITECTURAL FEATURES
White is a bright, illuminating color. Use it to highlight lofty ceilings, exposed trusses, interesting woodwork, and other architectural features in your home.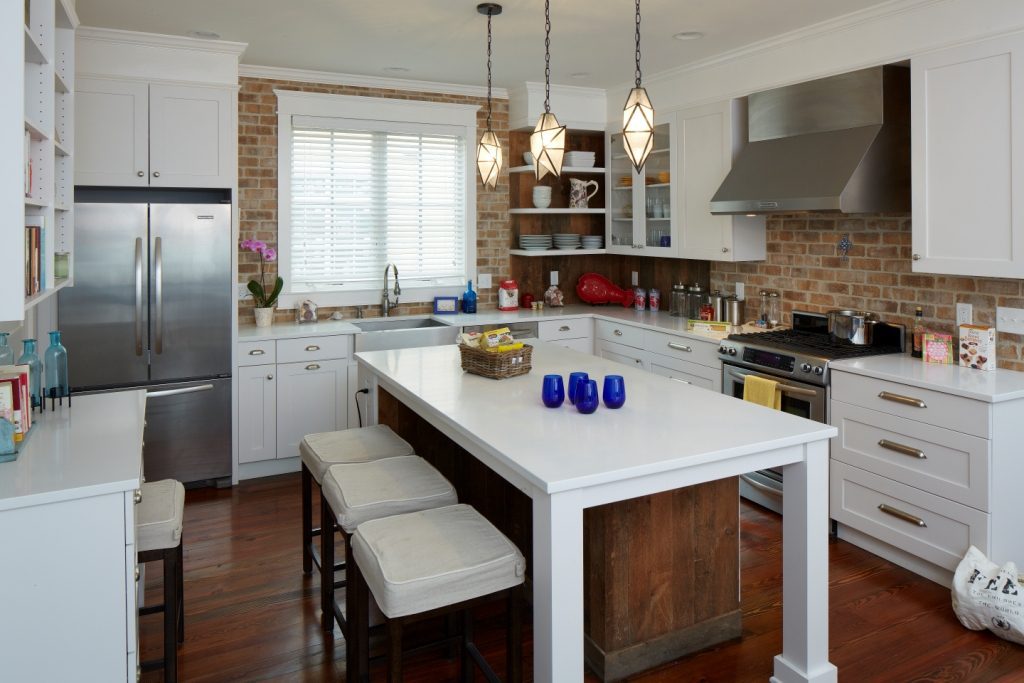 BRING IN SOME BRICK
Another wonderful warming element, brick's color and texture sing against a white background, while its rusty red glow mellows out white's harshness.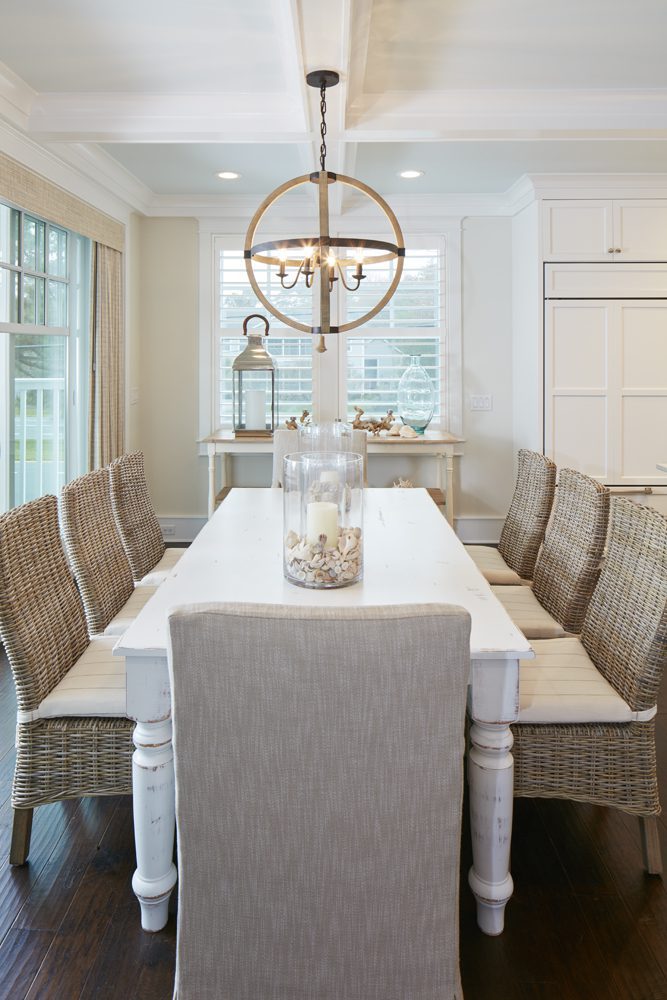 PLAY WITH TEXTURES, MATERIALS, AND PATTERNS
White is the ideal backdrop for allowing other elements to take center stage. Take advantage of that quality by introducing woven textures, mixed metals, tile, and plenty of pattern.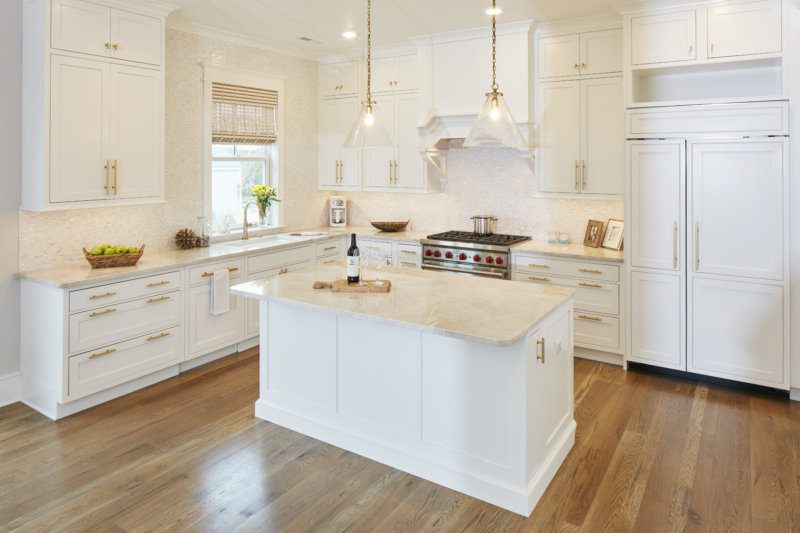 ACCESSORIZE WITH BRASS
Brass is a classic complement to white. Opt for brass accessories and fixtures – particularly in a brushed, matte, or patinated finish – to add a warm touch of glam, exotic flair, or a sense of history.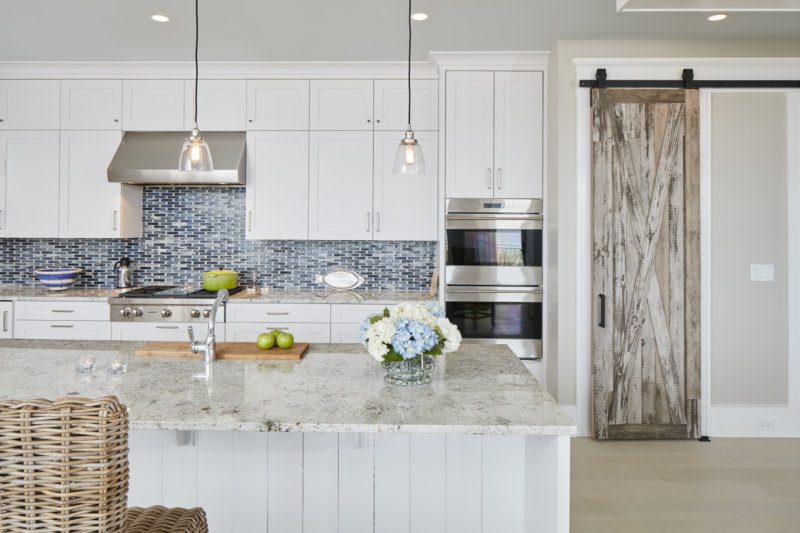 INTRODUCE COLOR
To prevent a blindingly bright space, break up large swathes of white with color. Note: Whichever color you introduce will affect the way your white reads. Pair warmer whites with warm colors, and cooler whites with cool ones.
What are your favorite ways to work with this color crush?