Color Crush: Blue and White
To me, there is nothing that says you're at the beach more than a clean blue and white palette. Maybe it's the way it conjures the image of a nautical-striped umbrella, or a sailor's crisp uniform, or the iconic coastlines of Greece. Perhaps it's how the color blue is so synonymous with the sea and its undulating shorelines. Or, just maybe, it's the cool contrast of the deep blue and the airy white that reminds us of a refreshing ocean breeze on a sweltering summer day at the beach. But whatever it is, there is no more quintessential seaside home combination than this classic duo. In fact, I love it so much, I've used it throughout my own coastal Delaware home – including in my kitchen backsplash.
But you don't have to live at the beach to embrace blue and white. The pair's versatility and timelessness has allowed it to transcend home location, style, or time period. Below are some of my favorite projects featuring this color palette and my tips and tricks for using it in your home, wherever your home may be.
1. Start small
If you're unsure about which blue to use in your space – or if you want to use it at all – start small with accents. Blankets, pillows, glass, pottery, and other decorative accents are a good way to dip your toes in the water.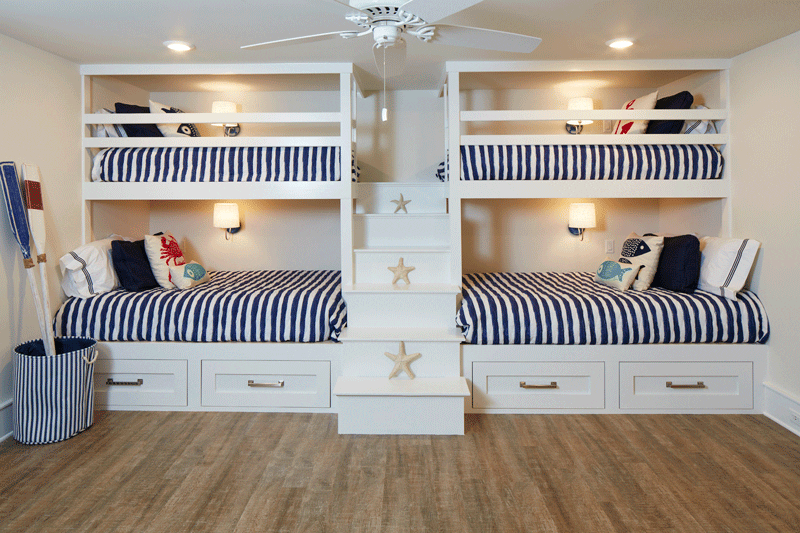 2. Embrace the stripe
A blue and white stripe is classic, and can read either nautical, traditional, or even country, depending on how you style it. Try it on rugs, bedding, upholstery, or window treatments.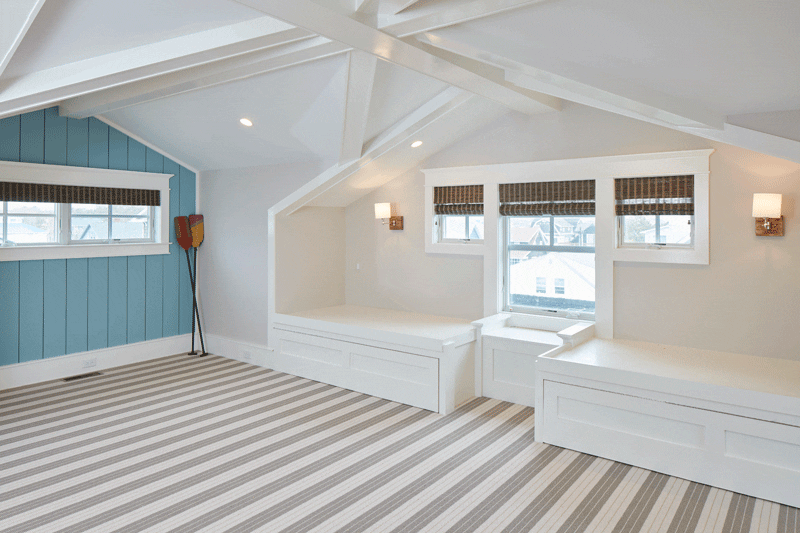 3. Try an accent wall
A blue accent wall is the perfect complement to a crisp, white paint job. Use it to highlight something in the space by placing it behind a bed, around a window, or on a peaked wall.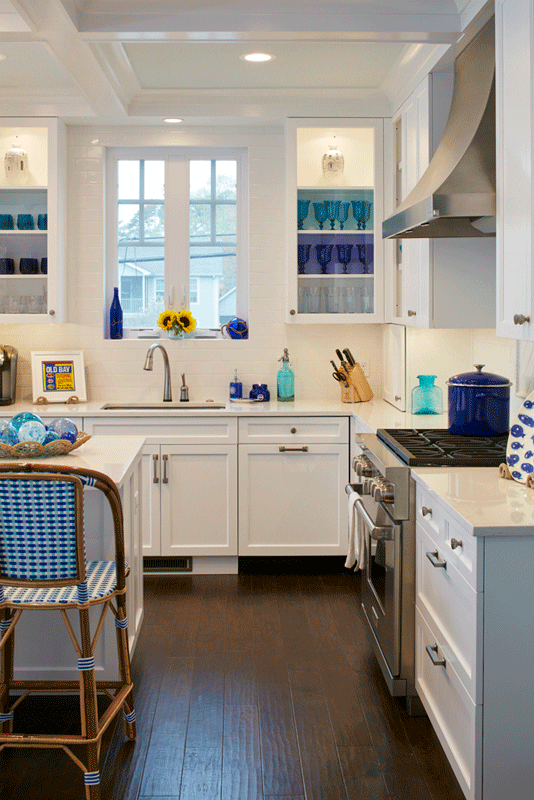 4. Use more than one hue
Just like there is more than one blue, there is also more than one white. Using variations of the same color creates interest and depth and keeps the room feeling more casual and less matchy-matchy.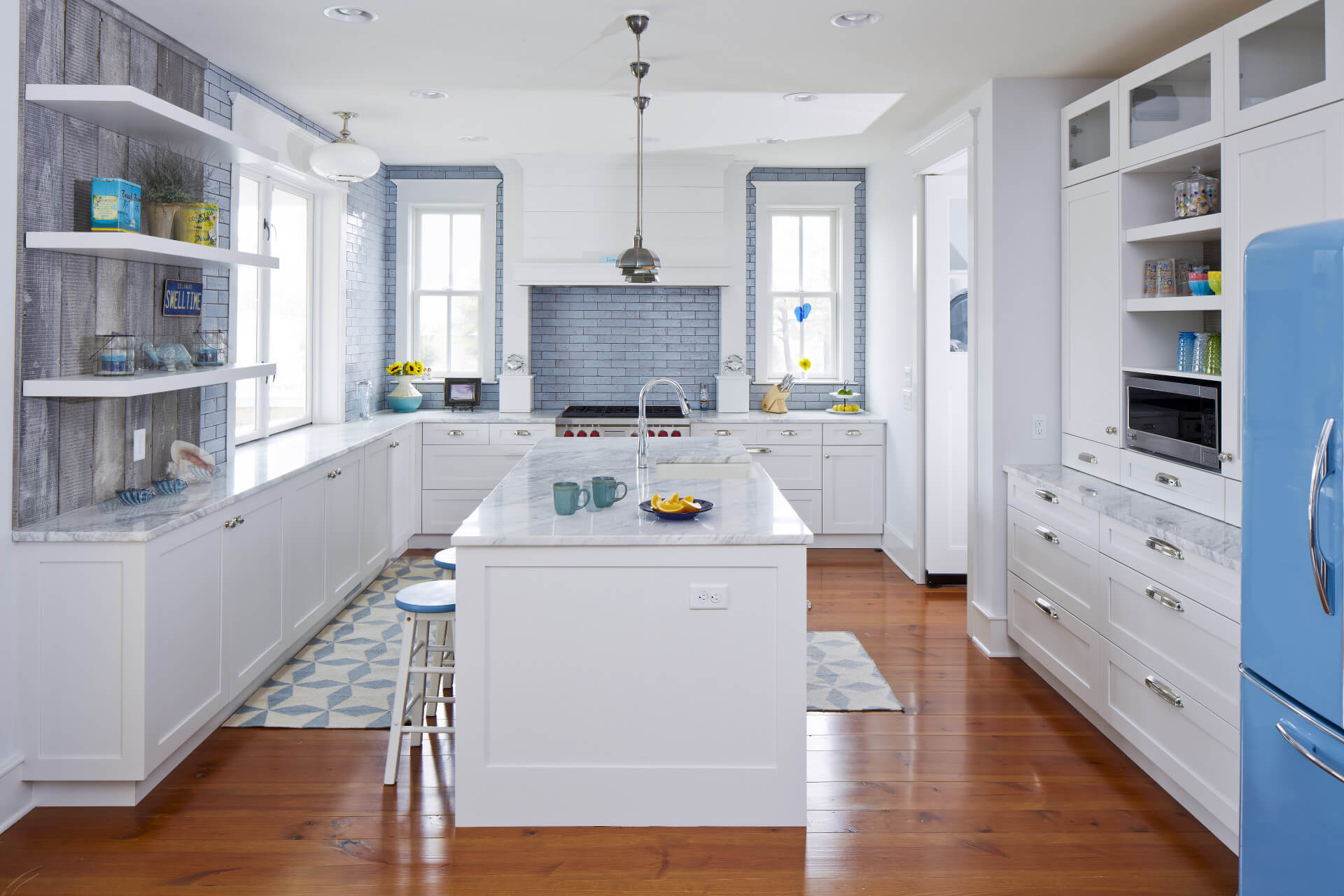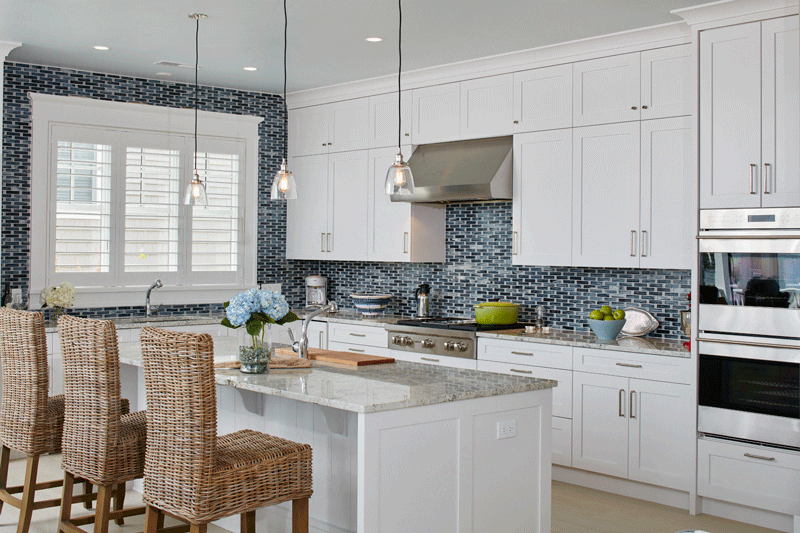 5. Think beyond the bedroom and living room
The kitchen is an ideal place to try this timeless combo – especially if you already have white cabinets. Bring blue in through less permanent, more cost-effective features, like your backsplash, appliances, or dinnerware on display.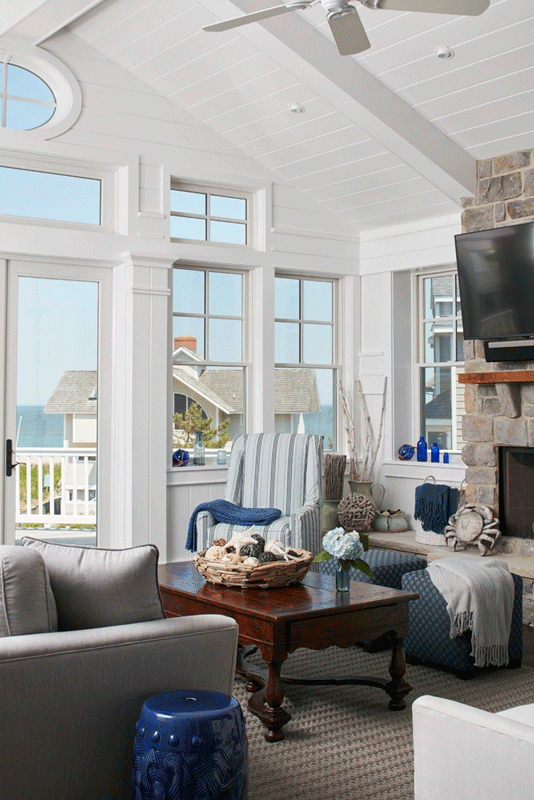 6. Use blue as a complement to a neutral palette
I love how this space is mostly white and neutral, and then has pops of blue in an upholstered chair, a small garden stool, and some choice accessories. It hints at the motif without shoving it in your face.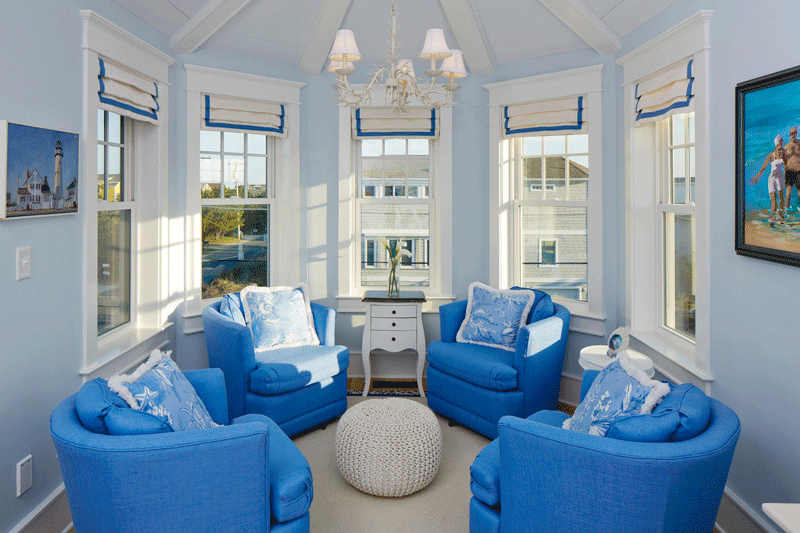 7. Or go all the way
Similarly, this room is bold and blue and proud of it. If you've found a blue you love, take it as far as you want. Have fun with color and it will have fun right back with you.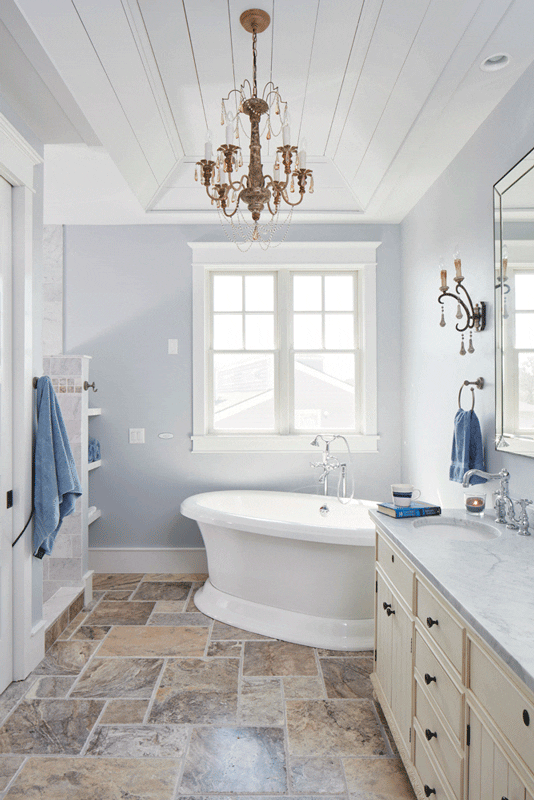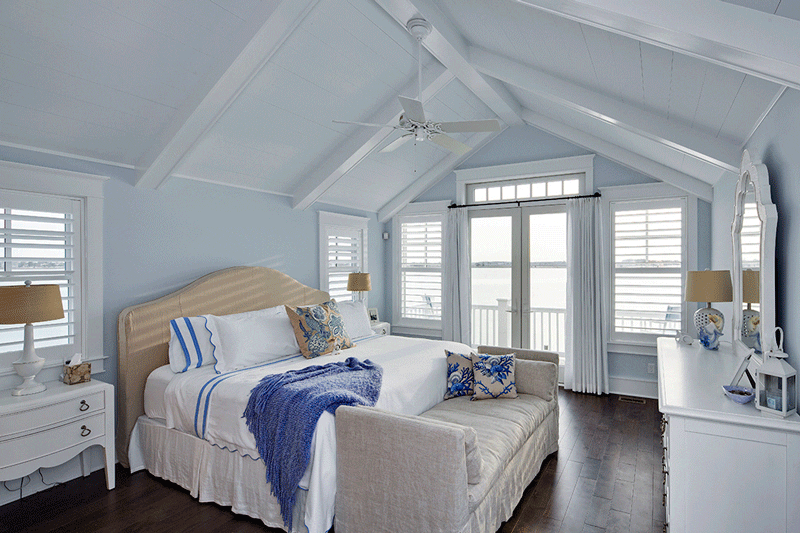 8. Use softer tones in bedrooms and bathrooms
The bedroom and the bathroom should be serene retreats, and your color choice should reflect that. Think soft, powdery or dusty blues and pair them with warm whites to create a sense of calm.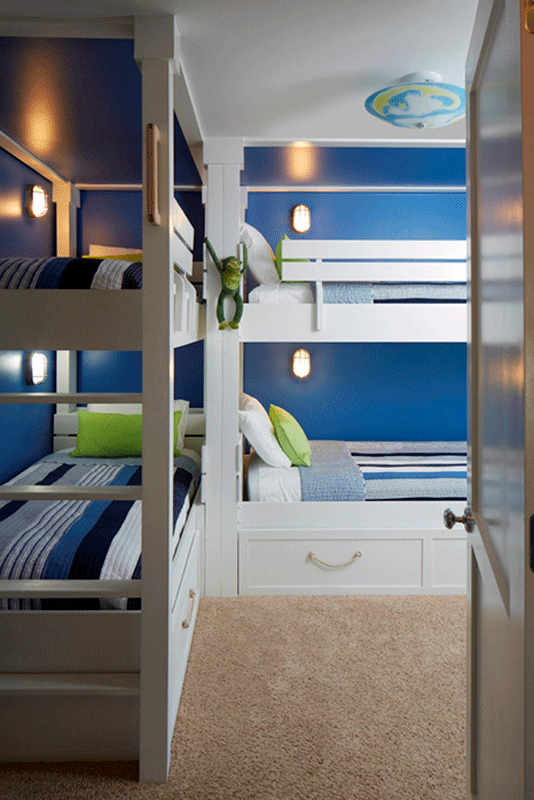 9. Go bold in kids' spaces
Kids aren't afraid of color – embrace that! Go for a bright, bold blue where kids hang out to mirror their joyful energy and creativity.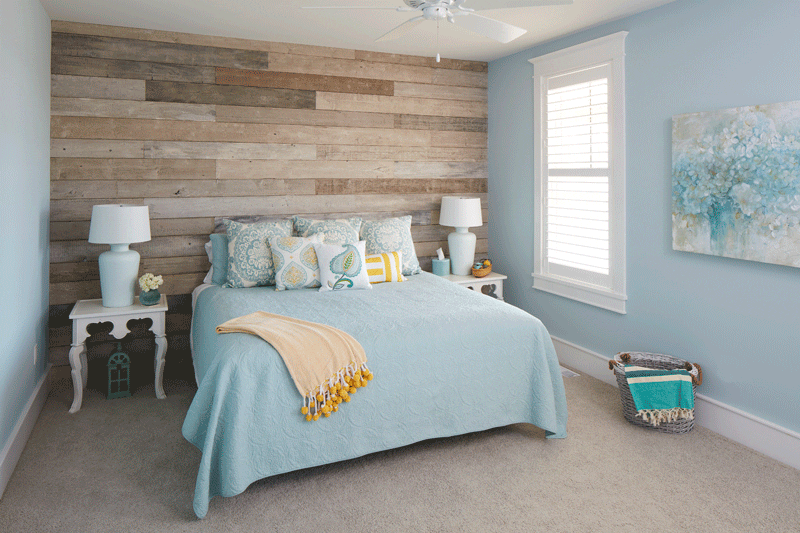 10. Pair it with wood
My favorite complement to a blue and white palette is wood – dark, light, or anything in between, the earthy texture has a way of warming up this cool combo. From floors to furniture, the possibilities are endless.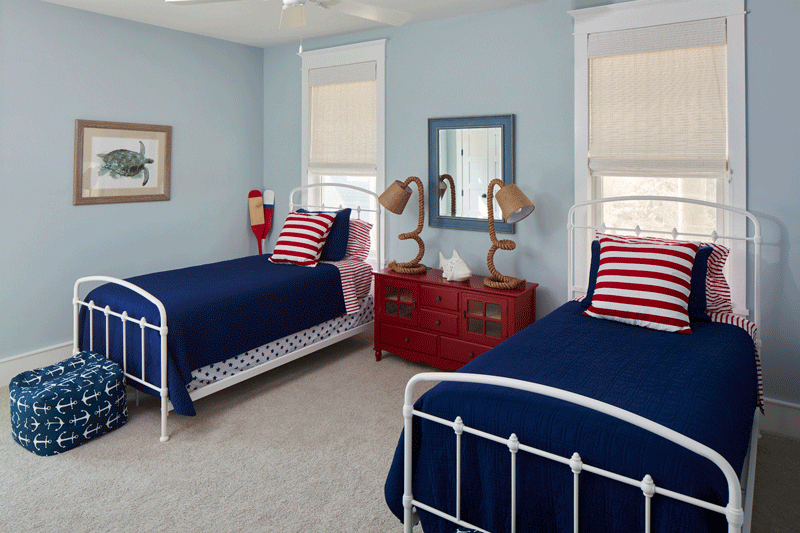 11. Add in an accent color
Red or coral takes this combo to a more nautical place, whereas black feels contemporary (or traditional, depending on the rest of the room). Oranges and yellows are also beautiful accents for blue and white.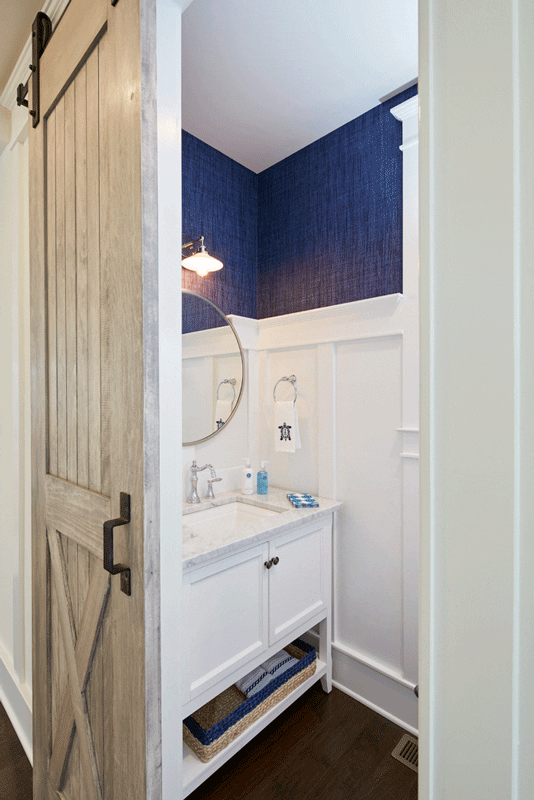 12. Incorporate plenty of texture
As with any color palette, texture is vitally important to ensuring your room doesn't look flat. Try grasscloth wallpaper, seen in this bathroom, or add layers of different textiles and materials (like knit throws and woven baskets) throughout your space to create visual interest and depth.
What's your favorite way to decorate with blue and white?