12 Ways to Turn Your Bathroom Into a Relaxing Spa Staycation
There's nothing I love more after a long, cold day on job sites than coming home, lighting a few candles, and settling into a steaming hot bath with a good book. These mini escapes refresh my mind, body, and soul, and there's no better time for them than the dark, dreary days of winter. When a winter getaway isn't an option, an at-home spa staycation is the next best thing, and with a few simple updates, your next escape can be as close as your very own bathroom!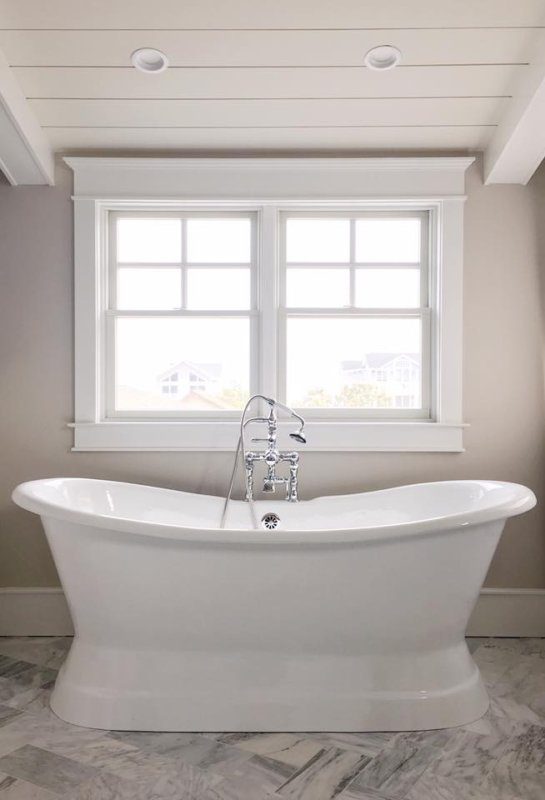 1. Soaking tub
To me, there is nothing more luxurious than a long soak in a freestanding tub. Not only do they look stunning, but there's something about them that feels extra special. Position it in front of a window for even higher impact.
2. Rainfall shower head
Standing beneath a good rainfall shower truly does feel like bathing in nature. Dim the lights, play some soft, soothing music, and enjoy the gentle, steamy massage of water falling on your tired bones.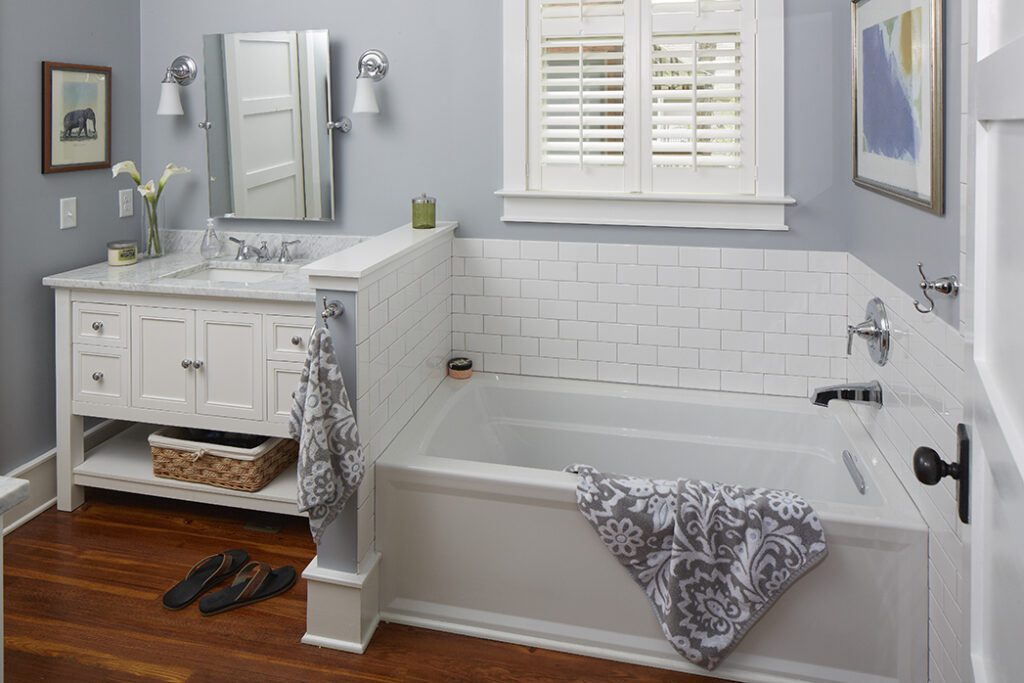 3. Art
While the bathroom may not be the best spot for your most expensive art, there are plenty of beautiful (moisture-safe) options. Art instantly adds a sense of classy luxury to a space and also has a way of cozying up a bathroom's inherently cold features.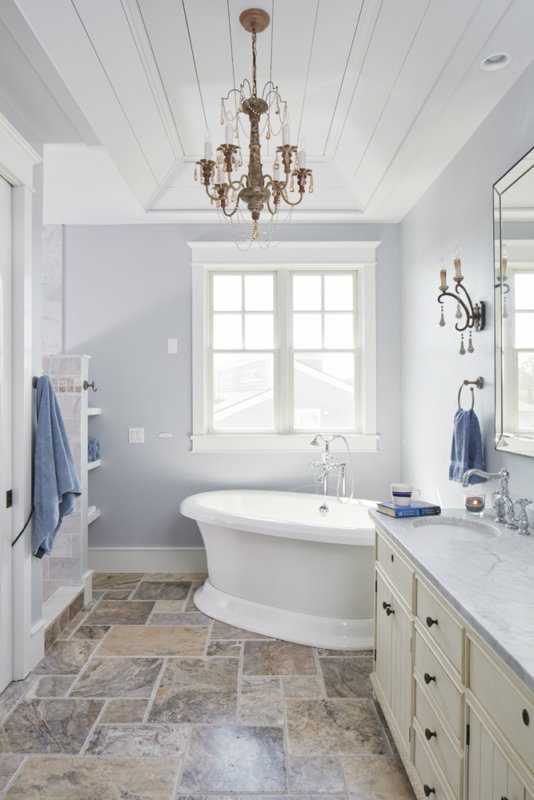 4. Lighting
I'm a big proponent of dimmers in every room, and that certainly includes the bathroom. While bright light is best for applying makeup and getting ready in the morning, that same light is way too harsh for a relaxing spa-like experience. But don't just stop with dimmers – treat your bathroom lighting like any other lighting and look for something that adds style and personality. Think nautical lantern sconces, hanging pendants, or a stunning chandelier over the tub.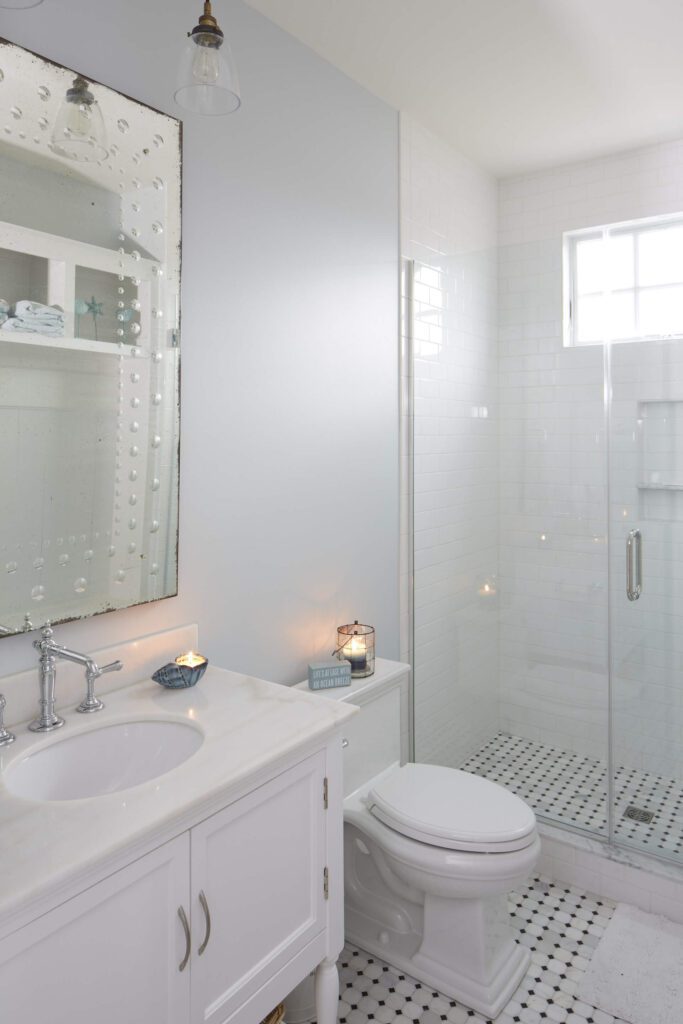 5. Delight the senses
Scents conjure memories and can instantly change our mood. Dazzle the senses with the warm, flickering light of candles, use essential oils in your bath water, or use discreet diffusers to add calming aromas to your space.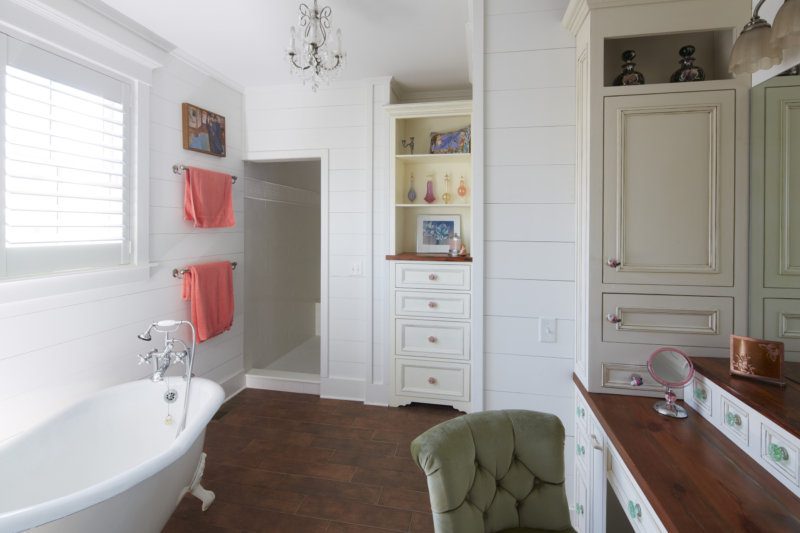 6. Seating
The most luxurious bathrooms feel more like living spaces. Capture that feeling by introducing comfortable seating to your space – a cushy ottoman, a cozy chair, or a lush chaise would be wonderful bathroom additions if space allows.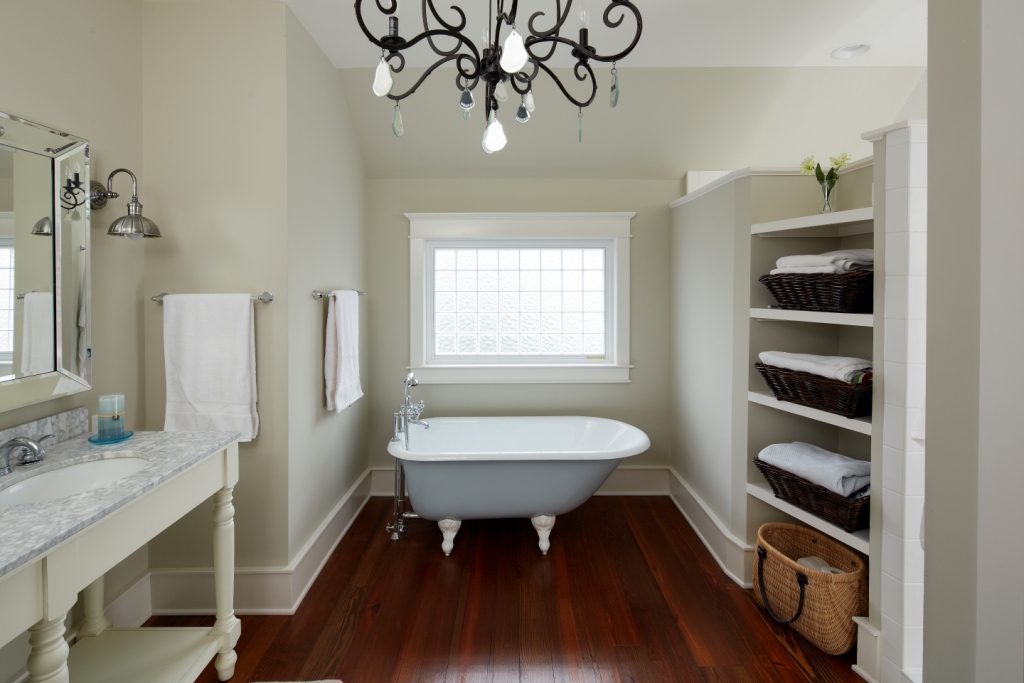 7. Beautiful storage
Less is often more when creating a serene space, but there are just certain bath items that need to be readily accessible. For things that need to be within arm's reach, choose beautiful baskets, containers, jars, and other vessels.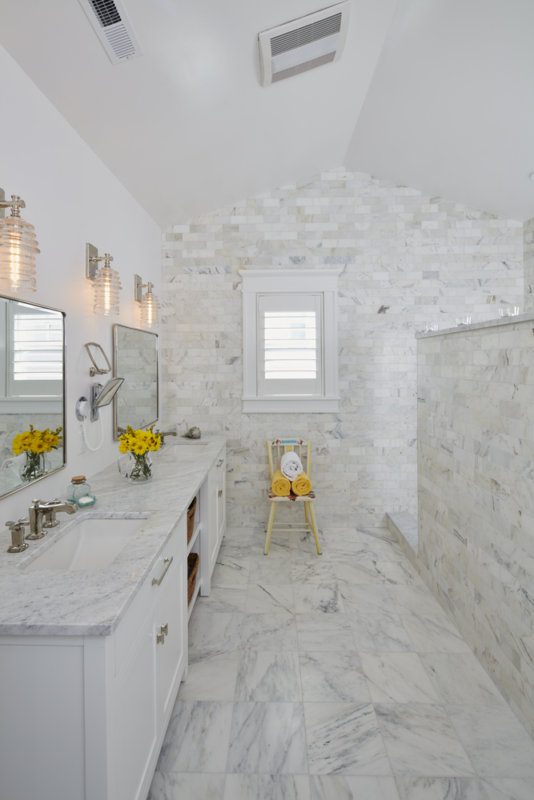 8. Greenery
Greenery brings so much life to any room, and the bathroom – with its constant source of moisture – is like your own greenhouse. Add a tall fern to a hard corner to add softness and height, hang plants near windows, and line sills and ledges with small, potted beauties.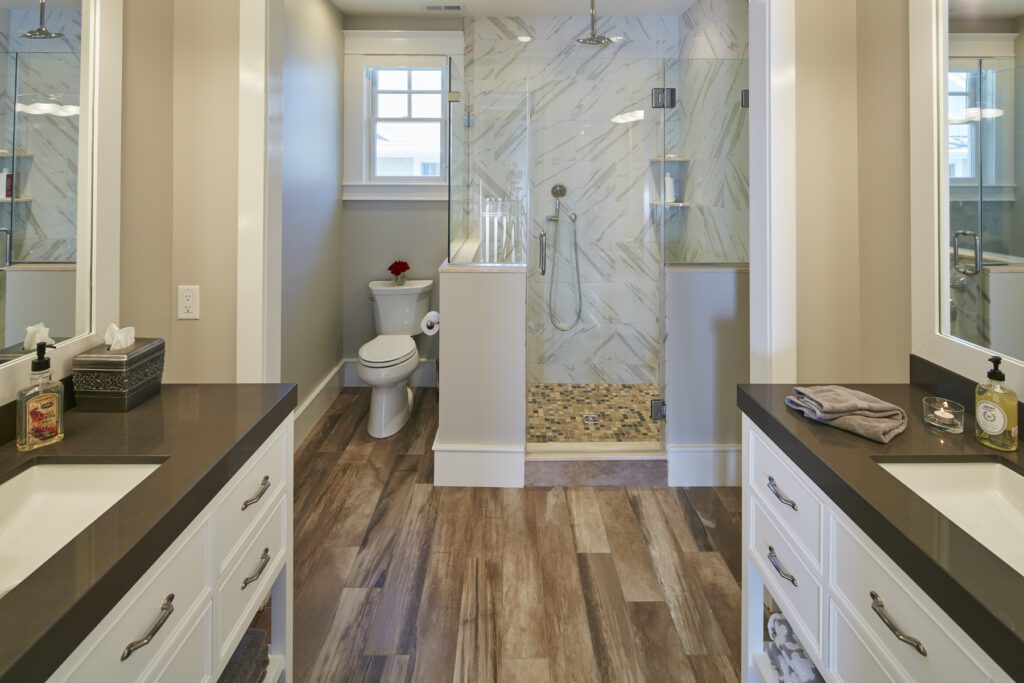 9. Ultraluxe textiles
Textiles are where most of your bathroom's warmth comes from, so this is a great place to indulge. Think super soft towels and robes, a stunning runner or area rug, a sumptuous mat, and high-end window treatments.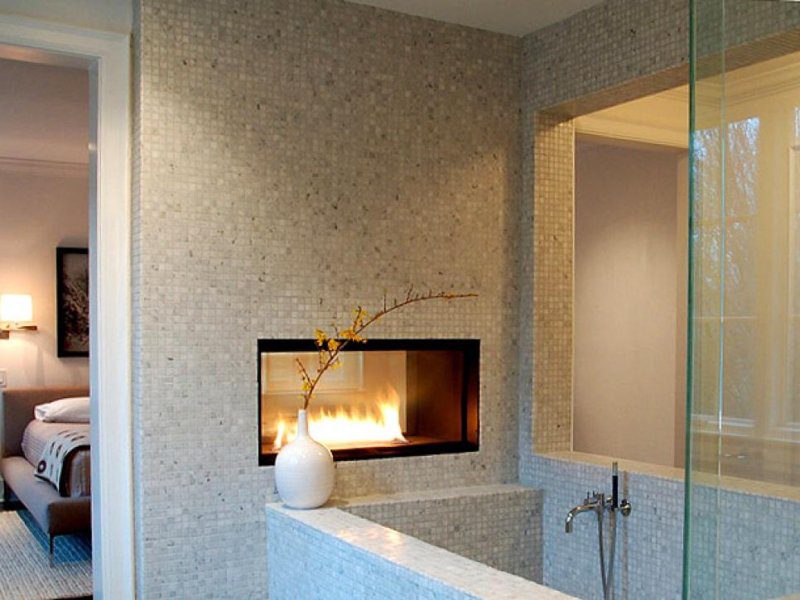 10. Fireplace
If space – and budget – allows, a fireplace is the ultimate at-home spa addition. Place it in front of your tub for the most relaxing soak of your life or, better yet, invest in a double-sided fireplace that can be enjoyed both in the bathroom and your bedroom next door.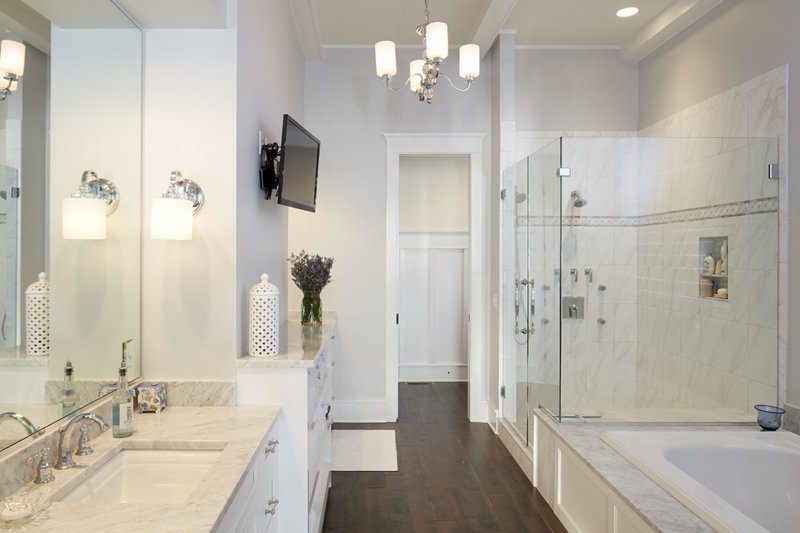 11. Little luxuries
There are tons of little upgrades that you can add to your bathroom yourself to achieve overnight spa status. One of my personal favorites that I have in my own home is a heated towel rack – it's a small addition that makes a huge difference in your bathroom experience. Also consider bringing a bluetooth speaker, a TV, a fog-free mirror, or other high- (or low-) tech items into your space.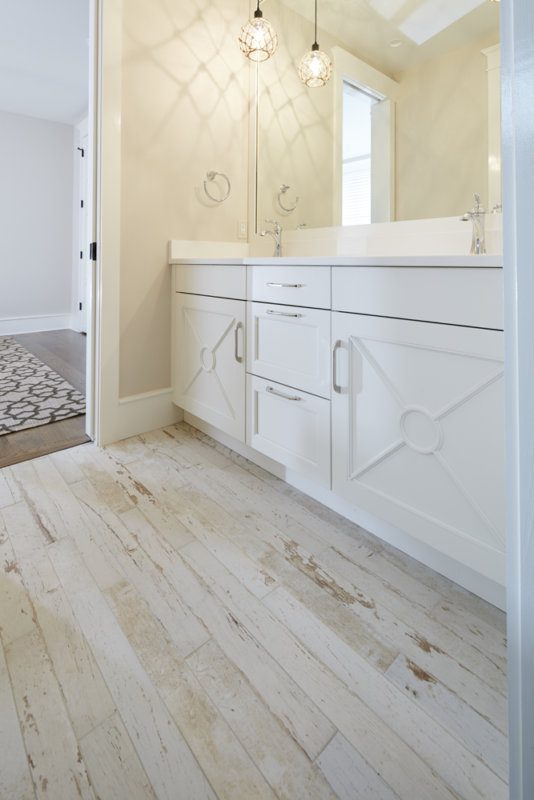 12. Radiant flooring
Nothing can kill a relaxing soak quicker than bare feet on a cold tile floor. If a bathroom upgrade is in your future, consider installing radiant flooring. Not only is it more efficient that traditional heating methods, but it's also the pinnacle of at-home spa luxuries.
Happy relaxing,