5 Design Tricks I Learned from Being on TV
BY: Marnie Oursler
|

March 15, 2017
---
One of my personal goals in life is to never stop learning. It's what pushes me to constantly try new things, to step outside my comfort zone, and to say yes to what scares me the most. So when I was approached with the opportunity to film a brand new TV series for DIY Network, I leaped at the chance. Restoring beach homes and turning them into my clients' dream retreats was nothing new. It's what I've been doing nearly my whole life. But doing it with cameras following me around? That would take some getting used to – and a lot of learning.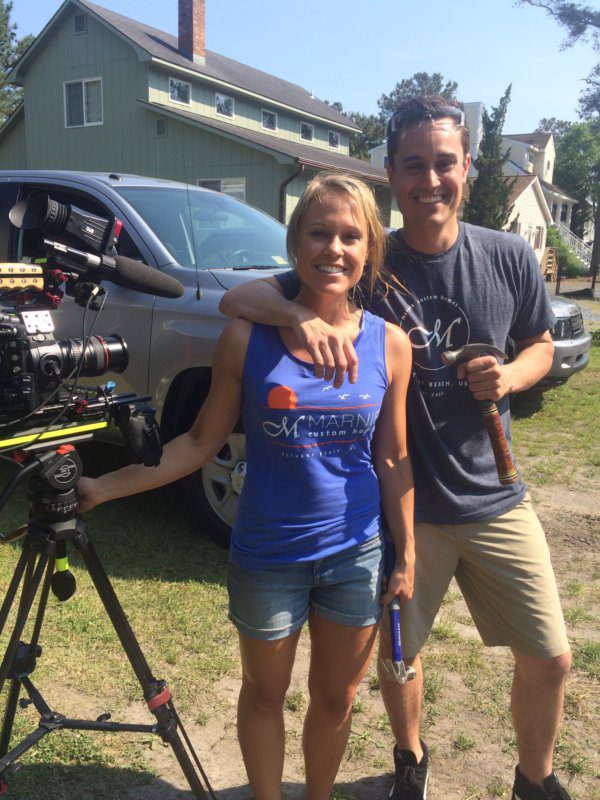 I spent a good chunk of 2016 working on Big Beach Builds, and collaborating with the network, production crews, clients, and my own team to create the best show possible. Finally, after all the hard work, my first ever TV show is finally ready to air! The big premiere – a double episode, back-to-back special – is this Monday, March 20th, at 9/8c on DIY Network and I couldn't be more proud or excited!
Filming Big Beach Builds taught me a lot. It taught me about myself, it taught me about my relationships with my family (keep an eye out for them on the show!), and it taught me about life and business. Those were the deepest lessons I learned. But I also learned that a lot of what we do for TV homes applies to homes in the real world too. And it's those little gems that I want to share with you now. Here are 5 design tricks I learned from my experience of creating a TV show: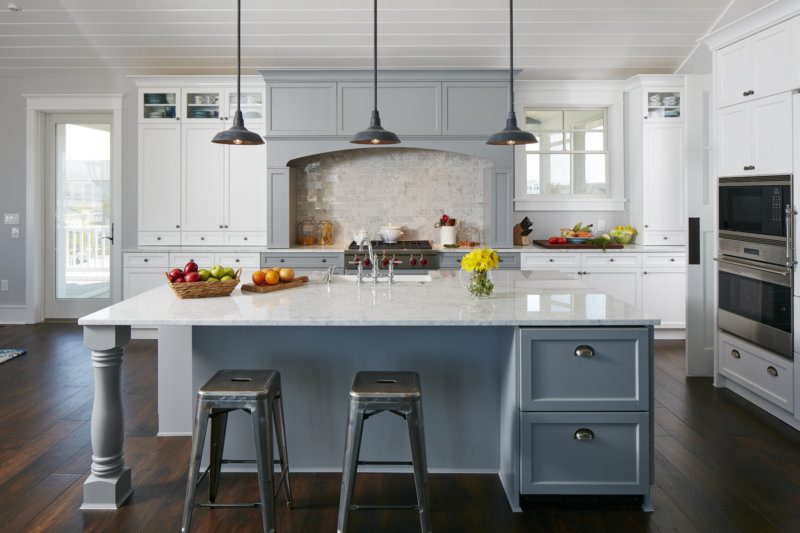 1. Give every room a focal point.
Whether it's a beautiful fireplace, a unique kitchen backsplash, a stunning picture window, or a one-of-a-kind piece of artwork, every room should have an exclamation point. The camera needs something to focus on and so do homeowners and their guests. Tip: Use these focal points to break up large areas of uniformity. A long, uninterrupted area of the same color, such as kitchen cabinets or painted walls, reads as boring on TV, as well as in real life. A great focal point spices things up.
2. Always have a plan… and a plan B.
On a TV set, things rarely go according to plan. The same is true of job sites and just about anything in life that we try to plan for ("The best laid plans…" and all). But that doesn't mean throw planning out the window all together. In fact, quite the opposite. When embarking on a new design project, think everything through, from tools to layout to timing. Create that all-mighty master plan, and then get right to work on a backup. That way, if (or I should say when) your plan goes awry, you can pick right up where you left off.
3. Tell a story.
TV creatives have a great sense of the narrative they want to tell before they even step on set. From shot selection to color palette to mood, everything has been considered. Bring the same sense of a defined vision to your home. Collect ideas and images that inspire you and build a mood board that can guide your design choices. Having a good sense of what you want the final product to look like not only makes decisions easier, but also ensures a coherent finished space. But don't forget: Design is fluid. Don't be afraid to tweak your story to make room for something you truly love.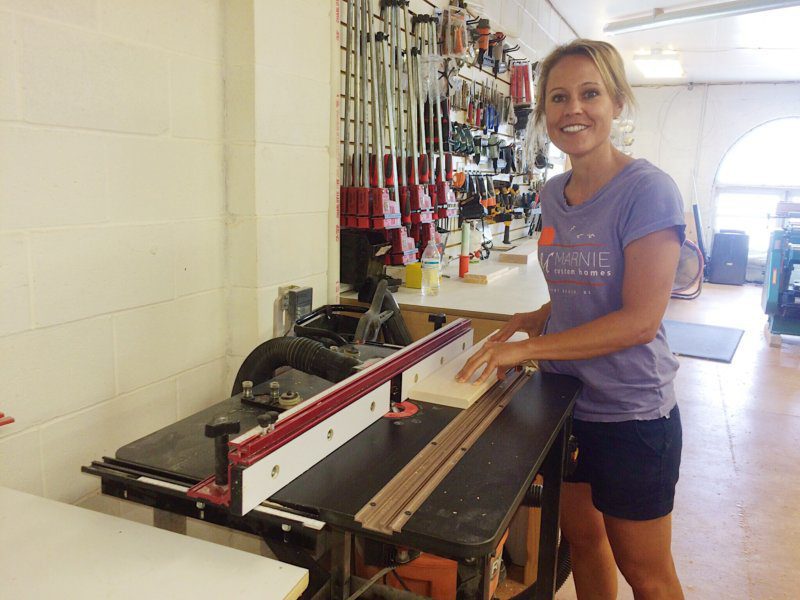 4. Get creative with your budget.
Production companies do incredible things and can work magic within a fixed budget. And with a little ingenuity, you can do the same with your home budget. DIY whenever you can, think of unexpected uses for common, budget-friendly objects, and even shop your own home for things that might be forgotten and gathering dust somewhere but would be perfect in another room. For everything else on your list, decide where you want to splurge and where you can save. Hint: Trendy items = save; timeless pieces or items that get a lot of use (dining tables, sofas, etc.) = splurge.
5. Be the director.
Every set has someone who is leading the way and directing everyone else on the job. Do the same in your home by directing the eye around your space. Use special floor, ceiling, or wall treatments to bring the eye up or down. Create various levels and layers of lighting to move the eye around the room. Use art and negative spaces to give the eye focus and a place to rest. And add accents of color or pattern to draw the eye towards – or away from – something you want to showcase or hide. This is your show – you call the shots!
Don't forget to tune in to the special one-hour premiere of my new DIY Network show, Big Beach Builds, on Monday, March 20th, at 9/8c! Then tell me what you think of the show and my designs using #BigBeachBuilds on social media.
Happy designing!